Humanode IDO on Impossible Finance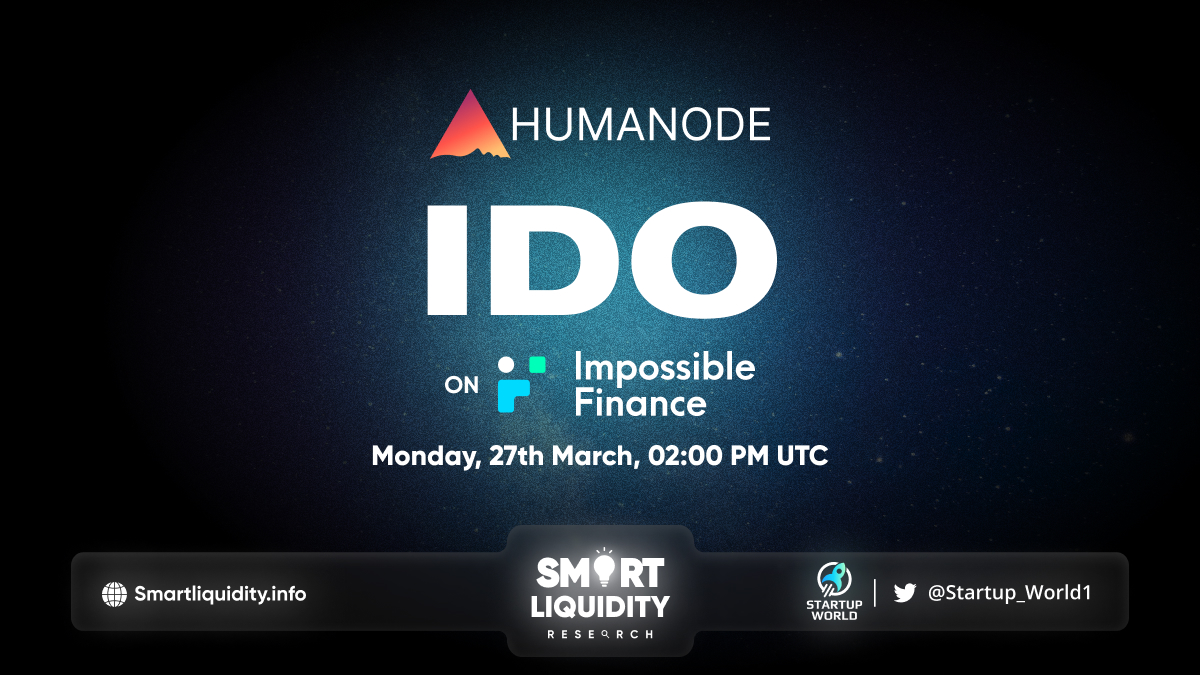 Humanode will launch its IDO on Impossible Finance, a multi-chain incubator, launchpad, and swap platform led by Ex-Binance & DeFi veterans.
Important Reads
Participate in the IDO via the Impossible Launchpad
Learn how to use the Impossible Launchpad
Subscription Timeline:
Impossible Token Sale Details:
Buy-back Protection Program
Humanode has pledged to Buy-back HMND tokens in the event token price falls beyond a certain threshold.
Do note that the Buy-back Protection program is only applicable to IDO participants who have staked using IDIA or vIDIA.
Launchpad Staking Pools (Sale cards)
For Humanode HMND IDO, we will be having 5 sale cards to cater to different users:
*Note: the Coin98 HMND allocation has separate deal terms from the Impossible Token Sale Details above. Their own details will be announced via their official Twitter account. IDO participants who stake under the Coin98 Unlimited Sale are also not eligible for Impossible's Buy-back Protection program.
Partner Co-investment Program
Impossible Finance is excited to be collaborating with Coin98 to drive greater user adoption of the Impossible Launchpad! You will be able to participate in IDO #18 Humanode HMND by staking C98, Coin98's native token. Details of their allocation will be announced via their Twitter.
https://twitter.com/coin98_wallet/status/1636305899131379713?s=20
How to Claim HMND Tokens
For the Humanode IDO, users will need to claim their HMND tokens from Humanode directly.
In summary:
Step 1: Go to Humanode's token claim site and insert a substrate address.
You will need a substrate address and Polkadot js extension installed on your browser. Here's how to set up your wallet if you don't already have one.
Step 2: Select an Ethereum address
In this step, you'll need to connect your Ethereum address used for purchasing tokens during the IDO to confirm the ownership of your Ethereum address. You'll see the following options to do so:
Web3 Wallet
EIP-712
Manual signing
We recommend that you use Metamask as a default option.
Step 3: Send Token Claim Transaction
Once you have verified all the information in Step 2, click on "Send Token Claim Transaction".
At this step, you have almost completed the token claim process. To claim the allocated tokens in your substrate address, you'll be prompted to sign the transaction in your polkadot.js extension.
Enter your password and click on "Sign the transaction."
Step 4: Token Claim in Process
If all the steps were completed correctly, your Token claim transaction will be processed. Wait for the event to complete before moving on to the next step.
Step 5: Claim Successful
Here, you will see all the details of your claimed tokens and the vesting and cliff period details.
How to purchase IDIA Tokens
If users do not have IDIA tokens yet for the HMND IDO, you can purchase it via the venues below:
Impossible Swap (Swap Guide)
OpenSwap (Optimal way to find the best on-chain swap options)
Camelot (IDIA on Arbitrum Network)
Helpful Guides
New to Impossible Finance? Check out some of our guides to get started!
Token Allocation Calculation
The token sale for HMND will follow the standard Impossible Launchpad staking subscription format whereby users' stakeWeight is calculated based on the proportional amount of IDIA and vIDIA they stake and the duration they stake relative to the total amount and staking duration of the entire pool, with users' staked IDIA and vIDIA balances recorded at the start of the staking period.
This design is currently selected to ensure that all users can have a proportionate access into the HMND token depending on which pool they enter. As we develop the Impossible launchpad product offering, we will enable other fair, smart allocation mechanisms which will further decentralize token distribution.
KYC Details
For more details about how to verify your wallet and pass KYC, follow their guide here!
About Impossible Finance
Impossible Finance is the go-to crypto investment platform that empowers you with high-quality, fair and accessible crypto opportunities. We simplify DeFi so you can enjoy fairer investing, cheaper trading and better yields through our accelerator, launchpad, and swap platform.
About Humanode
Humanode is the first crypto-biometric blockchain where one human = one node.
SOURCE
https://medium.com/impossiblefinance/the-impossible-finance-ido-18-humanode-token-sale-bb473fcc9906