Xend Finance Launches MADWallet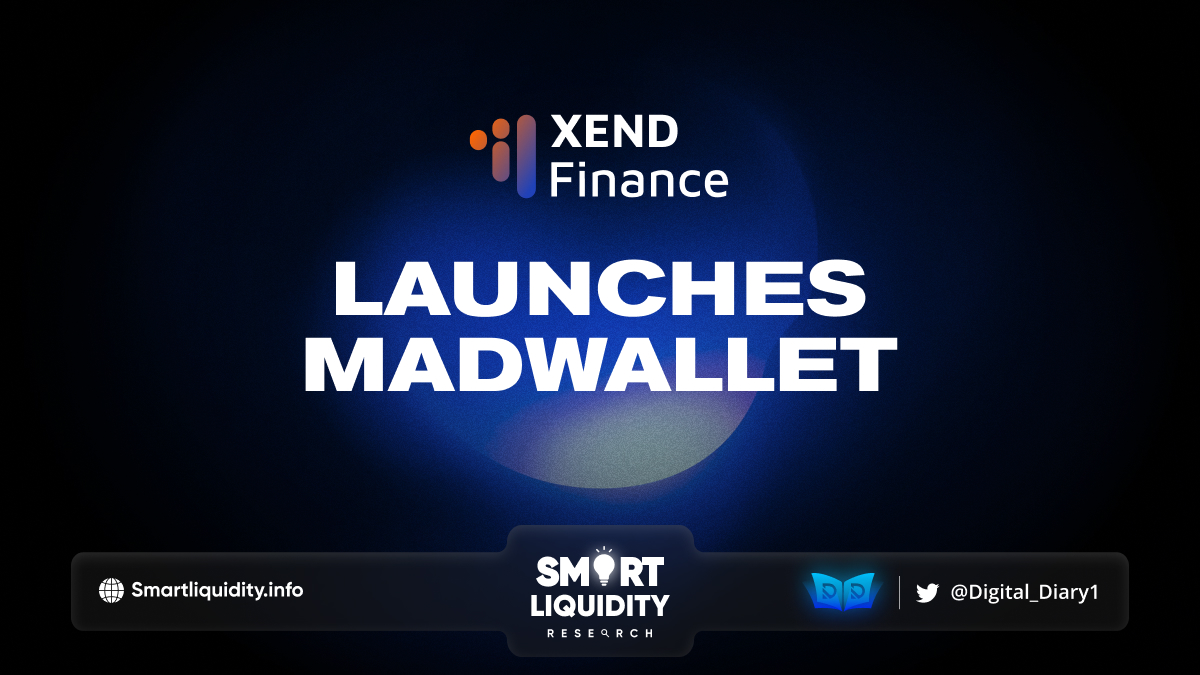 Xend Finance, the creator of Africa's first DeFi product, has launched the MADWallet, the world's first metaverse-enabled DeFi crypto wallet.
MADWallet offers a unique and immersive experience that combines the worlds of DeFi and the metaverse, providing users with a futuristic and interactive interface.
Through the MADWallet, users can explore the MADVERSE, a personalized representation of the metaverse that they can customize with skins, spine-animated characters, and other features. The wallet also includes an NFT marketplace, where users can buy, sell, and store NFTs. Including skins and spine-animated characters that can be turned into NFTs.
In addition to its fun and engaging interface, the MADWallet offers practical features like automatic savings. And integration with Xend Finance's auto-yield aggregator, which ensures the highest yields across multiple chains. The wallet also supports a range of cryptocurrencies and allows for seamless swapping and bridging across multiple chains.
To ensure security, the MADWallet has undergone multiple audits from industry-leading audit firms and offers decentralized insurance to protect users' crypto assets. The browser extension version of the wallet is available now, with mobile app versions coming soon.
"We wanted a wallet that served as the gateway to the metaverse for all our users. This is a fusion that was absolutely necessary. Even the storage system is different. Enabling automatic savings gives our users one more opportunity to earn crypto while they are enjoying the immersive experience on MADVERSE," 

– Ugochukwu Aronu, CEO of Xend Finance.

"The recent liquidity crunch that has hit major cryptocurrency exchanges like FTX and led to its bankruptcy has created distrust on how big exchanges manage users' assets. DeFi wallets give users complete control over their cryptocurrency assets, and that's why we at Mapleblock Capital are so bullish on Xend Finance MADWallet launch," 

– Vijay Garg, MP at Mapleblock Capital.
The MADWallet is a pioneering product that offers a glimpse into the future of DeFi and the metaverse. To download the MADWallet, visit madwallet.io.
About Xend Finance
Xend Finance is a global crypto bank offering up to 15% interest, with an open Web3 infrastructure for developers. Members can earn multiple levels of interest on their savings. By seamlessly exchanging their crypto or fiat currency for stable cryptocurrencies and staking them on the Xend Finance platform. The company's Cross-Chain High Yield Aggregator is the first product in the industry. That automatically scans and ensures the highest yields across multiple chains.
The international team is made up of professionals with backgrounds in mathematics, finance, cryptography, and blockchain development, working for KPMG, Chevron, Huobi, and Stanbic Bank. Xend Finance is backed by Binance, Google Launchpad, NGC Ventures, Hashkey, and AU21 Capital, amongst others.
SOURCE: MEDIUM