Multichain and Hadouken Launch MultiToken Liquidity Pools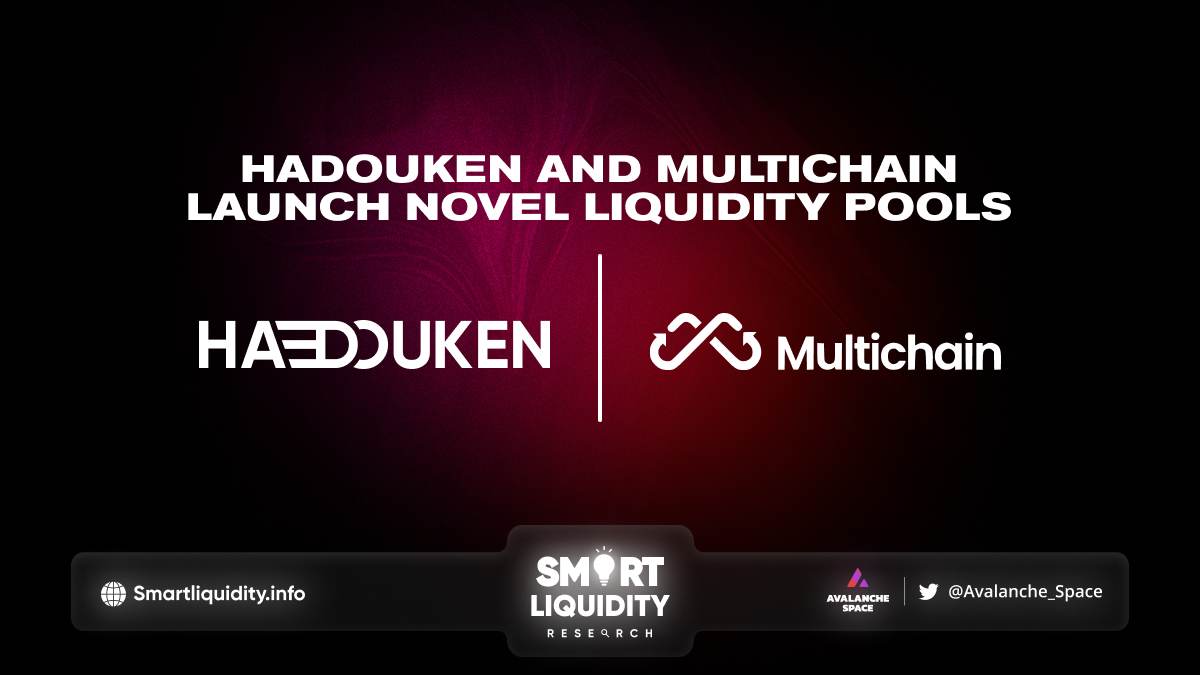 Multichain and Hadouken Launch MultiToken Liquidity Pools to enable a cross-chain DeFi ecosystem.
Multichain enables easy transfers between over 80 blockchains, with low fees. Starting today, users can swap between multiETH, multiWBTC, multiUSDC, and multiUSDT on Hadouken, Godwoken, and Godwoken.
Multichain's bridge offers traders the ability to easily bring funds onto Hadouken from Ethereum, Avalanche, BNB Chain, Polygon, Solana, and many more. These new liquidity pools allow users to swap between various tokens, as well as provide liquidity for various token pairs to earn boosted yields from both swap fees and lending returns. The initial three pools include Multichain tokens paired with linear pools for each base token, resulting in boosted returns from Hadouken's lending platform. This approach to liquidity provision ensures optimal capital efficiency for liquidity providers, while also ensuring ample liquidity for traders.
Multichain USD pool uses Boosted USD, a blend of USDT, USDC, hUSDT, and hUSDC. The Multichain ETH pool pairs multiETH with Boosted ETH, and the Multichain WBTC pool connects multiWBTC with Boosted WBTC. Each linear pool is optimized to maximize loan profits for liquidity providers and token swappers. For the unfamiliar, hTokens are Hadouken's equivalent of interest-bearing aTokens on Aave.
The launch of these new multiToken liquidity pools represents a significant milestone for Hadouken and Multichain.
About Hadouken
Hadouken offers a complete set of DeFi protocols for trading, investment, lending and cross-chain bridging, optimized for capital efficiency
About Multichain
Multichain was born as Anyswap to address the clear need for distinct and diverse blockchains to communicate with one another.Multichain is a cross-chain architecture that promotes interoperability and facilitates asset and value transfers, with a growing family of non-EVM and EVM chains.
SOURCE: https://medium.com/@HadoukenFinance/hadouken-and-multichain-launch-novel-liquidity-pools-for-multieth-multiwbtc-and-stablecoins-69f0a165972b