Galaxy Arena and Wikaa New Partnership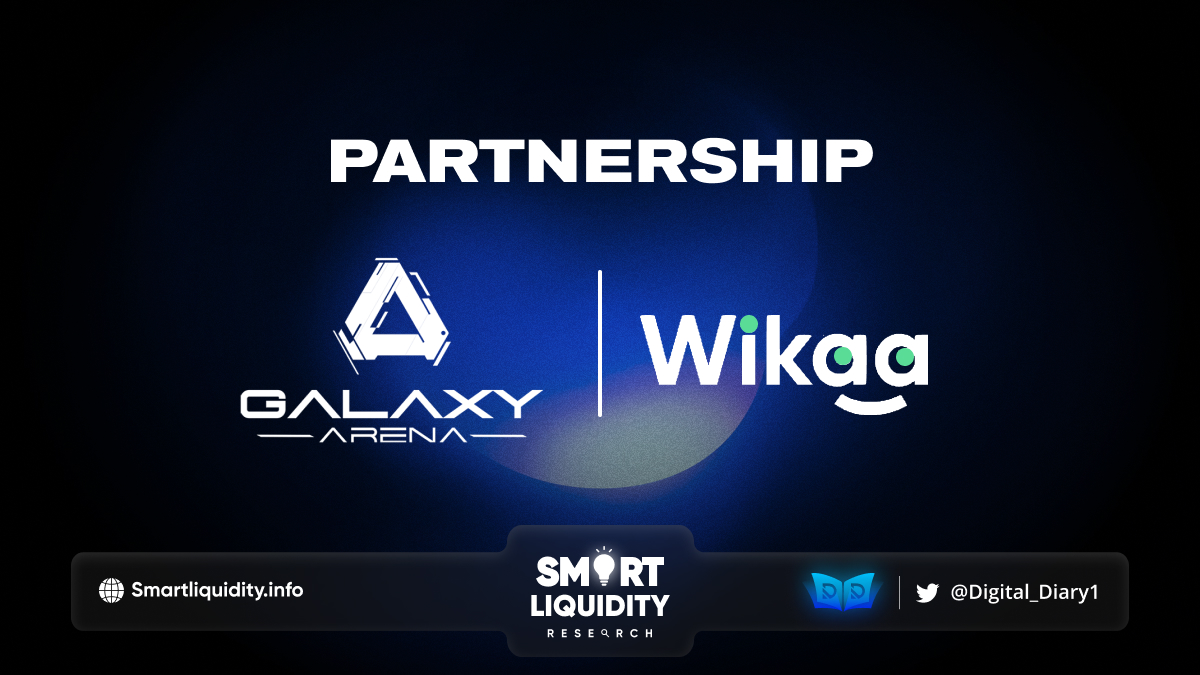 Galaxy Arena is thrilled to announce its partnership with Wikaa, a comprehensive learning and entertaining hub for everyone. The collaboration is set to offer a wide range of benefits for both parties, including expanding into new markets, reaching new users, and providing users with unforgettable gaming experiences.
Wikaa is a Web2 and Web3 hub built on Arbitrum that offers users a plethora of fun games, lucrative rewards, and wide-ranging content and events. With a vision of giving the general public the ability to understand Web3 without the need for crypto-based knowledge, Wikaa is a comprehensive learning hub that appeals to both Web3 enthusiasts and mainstream users. Using the metaverse as a primary engagement and discovery channel. Wikaa aims to provide everyone with the opportunity to enjoy and relax while playing interactive games.
Through this collaboration, Galaxians will be able to play games for free through Wikaa. And grind their way up to becoming Web3 experts by immersing themselves more in Wikaa. Furthermore, Galaxians will be able to compete with others and win various crypto rewards. Providing them with unforgettable gaming experiences through Wikaa.
This partnership also presents an opportunity for the expansion of new markets and the ability to reach new users. With this collaboration, Galaxy Arena and Wikaa are set to provide users with an unparalleled gaming experience that will leave them wanting more.
Galaxy Arena and Wikaa can be a game-changer in the world of gaming and Web3. With both companies' shared vision and mission, users are set to enjoy an unmatched gaming experience that will not only provide them with entertainment. But also equip them with the knowledge and skills needed to thrive in the Web3 world. This partnership is indeed a step towards building the best metaverse experience for users.
About Galaxy Arena
Galaxy Arena is a decentralized Metaverse VR experience backed by top-tier industry partnerships and powered by the Polygon Network. This is the first Move-to-Earn game in VR where everyone can play, move, learn, dance, sing and also participate to earn under one roof!
About Wikaa
Wikaa is a frictionless learning and entertaining hub with the mission of:
Giving the general public the ability to understand web3 without crypto-based knowledge.
Giving everyone joy and relaxing moments when playing funny games.
Help web2 and web3 users easily access, earn, and own any cryptocurrency.
SOURCE: MEDIUM