Liquidus and CrowdSwap Partnership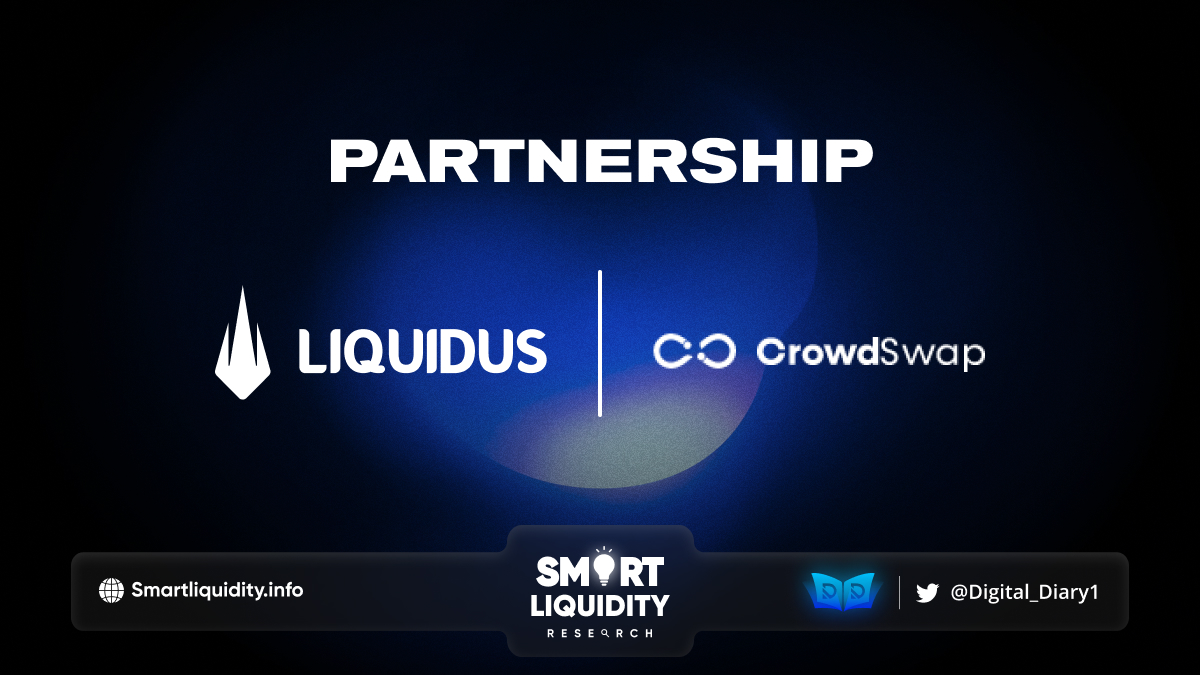 Liquidus is thrilled to announce its new partnership with CrowdSwap. With this partnership, they aim to provide its users with access to even more innovative and efficient solutions for their crypto needs.
As part of this partnership, they will be whitelisting CrowdSwap's token CROWD on their app, which means that users will be able to integrate it into their portfolios seamlessly.
In addition, they will be integrating CrowdSwap pools soon into their platform, providing users with even more pools to earn income on their crypto.
CROWD token is now available in the Liquidus wallet on the Polygon network.
They believe that this partnership will not only benefit our users but also contribute to the wider adoption of decentralized finance (DeFi) solutions. By working together, they aim to provide a more secure, transparent, and accessible environment for their users to participate in the crypto market.
About CrowdSwap
CrowdSwap is a cross-chain automation and optimization platform for the DeFi opportunity space. With best-price-routing and cross-chain solutions, CrowdSwap provides safe passage to take the best opportunities fast and from anywhere. The on-Chain analysis will constantly monitor the market and also provide you with the best options for your assets.
About Liquidus
Liquidus is the secure central place to invest and control all kinds of digital assets, earning you interest while you sleep. From your phone, with one click, you can enter the most lucrative protocols while staying 100% secure. Your assets stay your assets, every step along the way. Liquidus is built as a non-custodial application. Even when exploring the world of DeFi, Liquidus eliminates the risk of DeFi using their Security Rating functionality.
Liquidus Finance is a web3 project helping people to interact with the blockchain easily and know their funds are in a safe place. They are focusing on building innovative products to use also decentralized finance (DeFi).
SOURCE: MEDIUM