Inuko Finance and Liquidus Finance Integration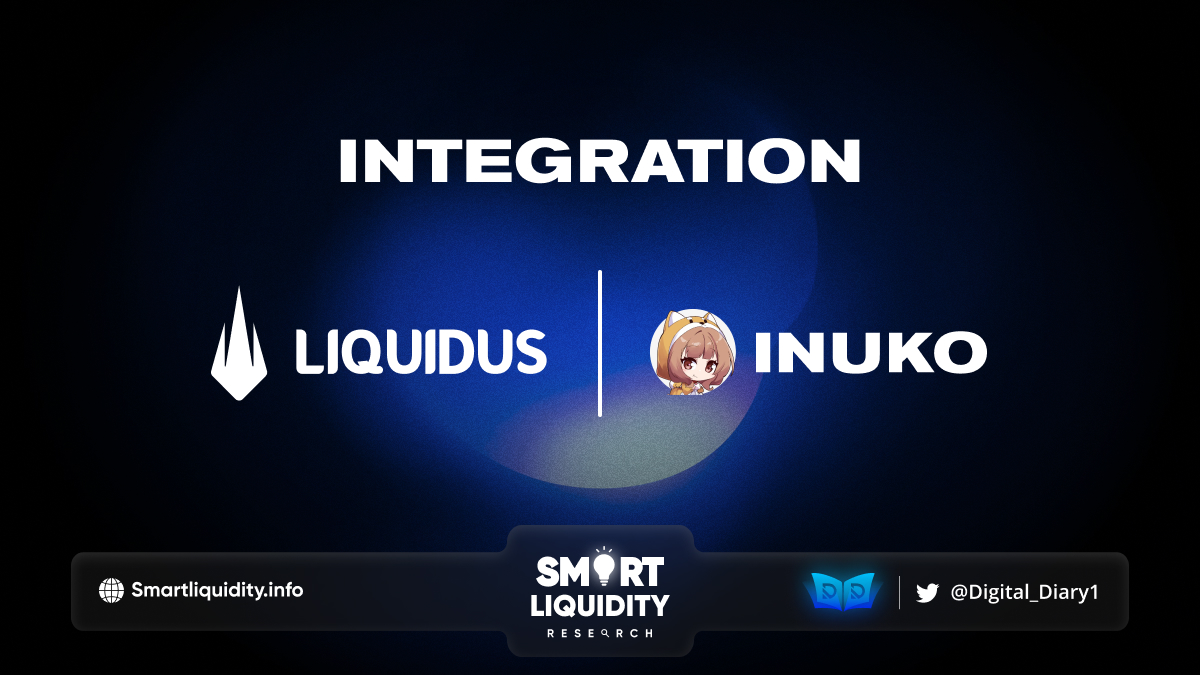 Liquidus Finance is thrilled to announce its integration with Inuko Finance to promote the growth of businesses through the power of collaboration in the space.
Inuko Finance is a DeFi DAO project that offers bond products to help businesses build up their assets while providing its holders with passive income through rewards in USDT. With this partnership, they are introducing "THE BOND MARKET!" which allows investors to purchase coins of $LIQ at a lower price than the market price.
This is a unique opportunity for investors to increase their holdings or for those who may have been hesitant to join Liquidus Finance before. Inuko Finance's bond market offers a reliable source of passive income to its holders, and by holding Inuko coins, you can obtain rewards in USDT.
About Liquidus Finance
Liquidus is the secure central place to invest and control all kinds of digital assets, earning you interest while you sleep. From your phone, with one click, you can enter the most lucrative protocols while staying 100% secure. Your assets stay your assets, every step along the way. Liquidus is built as a non-custodial application. Even when exploring the world of DeFi, Liquidus eliminates the risk of DeFi using their Security Rating functionality.
LiquidusFinance is a web3 project helping people to interact with blockchain easily and know their funds are in safe place. They are focusing on building innovative products to use also decentralized finance (DeFi).
About Inuko Finance
INUKO is a DeFi DAO project that helps grow businesses through collaborations and, at the same time, build up your assets with bond products or from just holding on to obtain rewards in USDT.
Inuko Finance believes in the potential of the NFTs and crypto. With more than a decade of award-winning experience of the founders and developers in their respective industries. They're committed to giving limitless possibilities for the modern day interactive experience in NFT and crypto.
SOURCE: MEDIUM