Bonk Inu Unveils BonkSwap DEX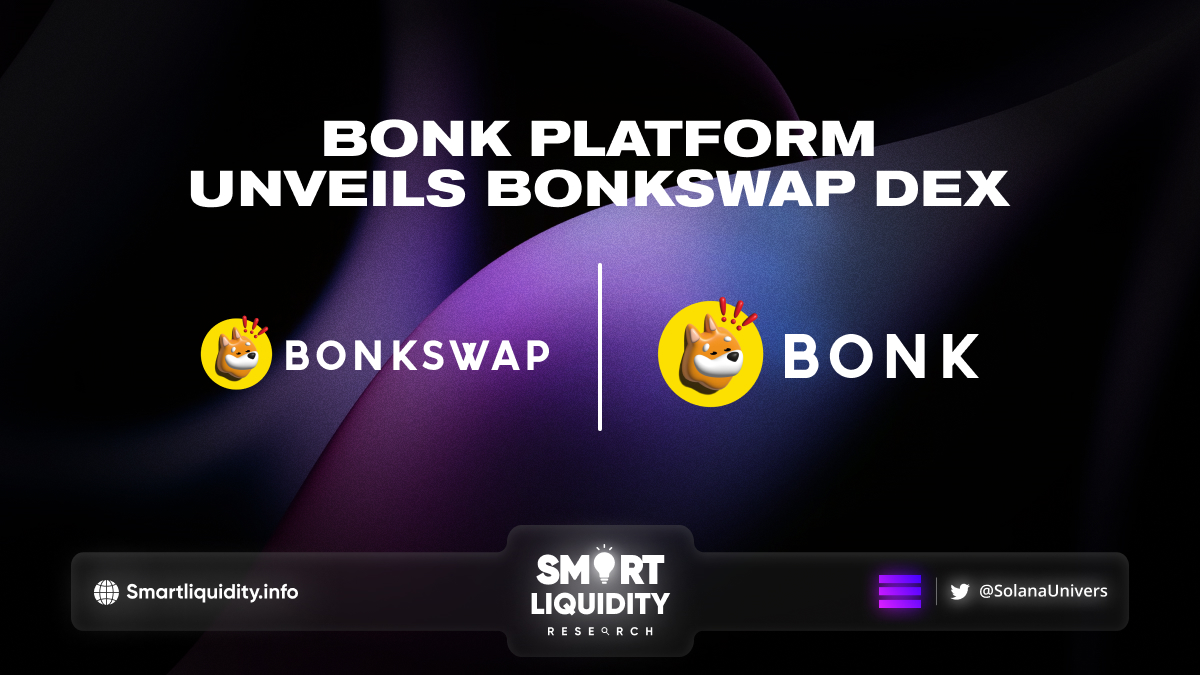 Bonk Inu, a popular first Solana Dog Coin, unveils its DEX called Bonkswap on the

Solana

network. Bonkswap is a platform where users can trade various cryptocurrencies without the need for an intermediary.
Bonk Inu unveils BonkSwap DEX, building the Nexus of Degeneracy on Solana.
The Solana network is known for its high-speed and low-cost transactions, making it an ideal platform for Bonkswap. The release of Bonkswap on Solana expects to enhance the overall user experience by providing fast and cheap transactions.
Furthermore, Bonk Inu's rise to popularity can an attribute to its cute dog-themed brand and the strong community it has built on social media. The cryptocurrency has gained a significant following, with its market capitalization reaching over $1 billion.
However, the release of Bonkswap on Solana is a significant milestone for the Bonk Inu project, as it allows the team to expand its offerings and enter new markets. Indeed, the DEX expects to attract a wider audience of users interested in decentralized trading.
The team behind Bonk Inu has stated that they plan to continue developing new products and services to meet the needs of their growing community. The release of Bonkswap on Solana is just the beginning of what promises to be an exciting journey for Bonk Inu and its supporters.
Overall, the release of Bonkswap on Solana is a positive development for the Bonk Inu project and the wider cryptocurrency community. The community expects that it will increase the adoption and usage of decentralized exchanges, paving the way for a more decentralized and sustainable financial system.
About BonkSwap
BonkSwap aims to become the true nexus of degeneracy for the Solana ecosystem by prioritizing both community and degeneracy, which sets it apart from traditional DEXs.
SOURCE
BonkSwap has launched!

The team at BonkSwap is building the Nexus of Degeneracy on Solana, we hear there are exciting plans for ways to use your $BONK coming with BonkSwap.

Make sure to follow their account @bonkswap_io & check out the thread for more info. https://t.co/E8fUvhI0eD

— Bonk! (@bonk_inu) April 12, 2023