Avalanche Merch Store Integration with NOWPayments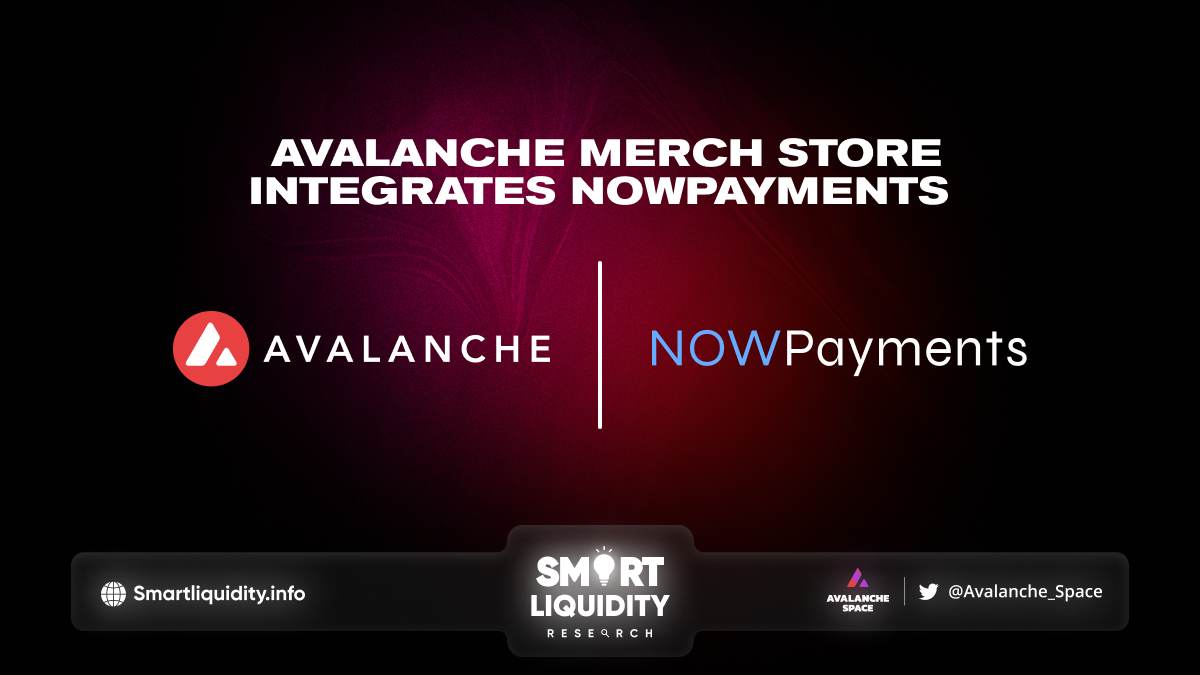 This case study examines the partnership between NOWPayments and Avalanche Merch Store, which aims to provide a frictionless payment experience and open up the possibility of incorporating other tokens in the future. Avalanche Merch Store Integration with NOWPayments, The expansion of the Avalanche Merch Store will improve customer experience and attract more customers.
AVAXC provides merchants and customers with a seamless and efficient payment experience.
How AVAXC Improves E-commerce Payment Efficiency and Security
AVAXC offers several advantages over traditional payment methods.
Firstly, it is fast and secure. Blockchain technology ensures tamper-proof, instant transactions.
Secondly, AVAXC is decentralized, which means that there is no central authority that controls the transactions. This makes it less vulnerable to hacks and fraud.
Finally, AVAXC is cheaper than traditional payment methods. Merchants do not have to pay high fees, and customers can enjoy lower transaction costs.
Benefits of AVAXC for Both Merchants and Customers
AVAXC offers several benefits for both merchants and customers.
For merchants, it offers faster transaction processing, lower fees, and reduced risk of fraud.
For customers, it offers a more convenient and secure payment option. Customers may pay for their products promptly and securely.
For Avalanche fans, it offers the opportunity to give their tokens more IRL use cases
Case Study: Avalanche Merch Store's Success with AVAXC
Avalanche Merch Store is aiming to increase sales by integrating AVAXC into its payment system. Avalanche holders will appreciate the store's loyalty to the network, and customers will find the convenience and security of AVAXC useful. Additionally, the store is looking to reduce transaction fees, which can help increase profits.
AVAXC's Scalability and Potential for Future Growth
AVAXC is an ideal payment solution for e-commerce businesses of all sizes due to its scalability and ability to process thousands of transactions per second. It also has the potential for future growth as more businesses adopt blockchain technology.
How to Integrate AVAXC into Your E-commerce Business
Integrating AVAXC into your e-commerce business is a straightforward process.
NOWPayments offers a variety of tools and solutions that make it easy for businesses to accept AVAX and AVAXC payments. Here's how you can get started:
Visit the NOWPayments website and click on the "Sign Up" button.
Add your AVAXC wallet.
Create an API key in your Settings. This key will allow you to create payment links and receive payments in AVAXC.
After generating your API key, navigate to the "Payment Links" section and click on "Create Payment Link."
Choose AVAXC as the payment currency and enter the amount you want to receive in AVAXC.
Copy and share the link with your customers or add it to your website or online store.
Your customers can use the payment link to pay you in AVAXC, which will be automatically credited to your AVAXC wallet associated with your account.
About NOWPayment
NOWPayments is a non-custodial cryptocurrency payment processing platform. Accept payments in a wide range of cryptos and get them instantly converted into a coin of your choice and sent to your wallet. Keeping it simple.
About Avalanche