Moongate Create NFT Campaigns for Avalanche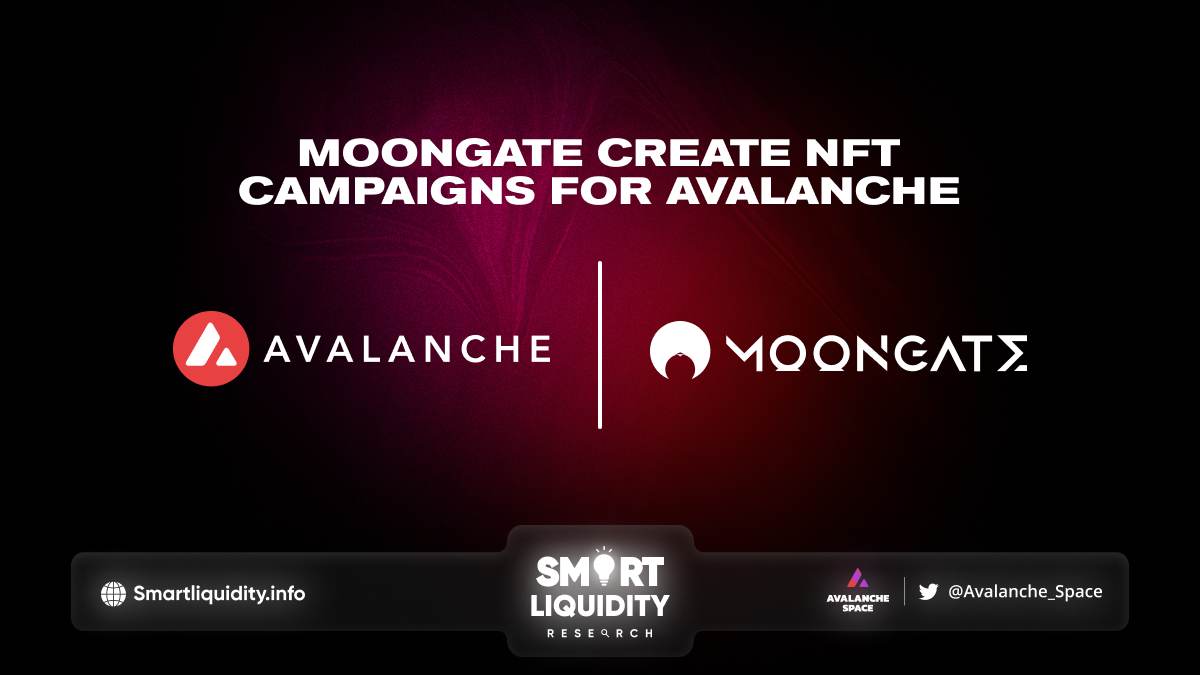 Moongate Create NFT Campaigns for Avalanche developer Ava Labs
Moongate they're all about the "phygital" – creating experiences that bring the digital dimensions of value in the physical world.
Moongate's NFTs allow event attendees to unlock or improve incentives and access. Businesses may quickly construct these NFTs and integrate them into their events and other activities using Moongate's no-code solution.
Moongate's end-to-end platform is tailored to users of all crypto knowledge levels, from OG to relative newbie. Key features include email/social-based self-custodial wallets, support for cash payments, and tools to facilitate IRL integration. The platform enables post-NFT-minting management, allowing for creative and engagement possibilities beyond Web2 ticketing and membership platforms.
Moongate's end-to-end solution and Avalanche's speed, security, and reliability enable NFT campaigns. Moongate Create NFT Campaigns for Avalanche
For instance, Moongate and Ava Labs recently launched a concert showcasing an Avalanche Park X Ed Balloon series at Belasco Theater in Los Angeles. All of the roughly 1,000 concert attendees received a free Avalanche Park NFT upon arrival, which unlocked unique experiences, including a raffle via MynaSwap for a pair of rare shoes from Cool Kicks.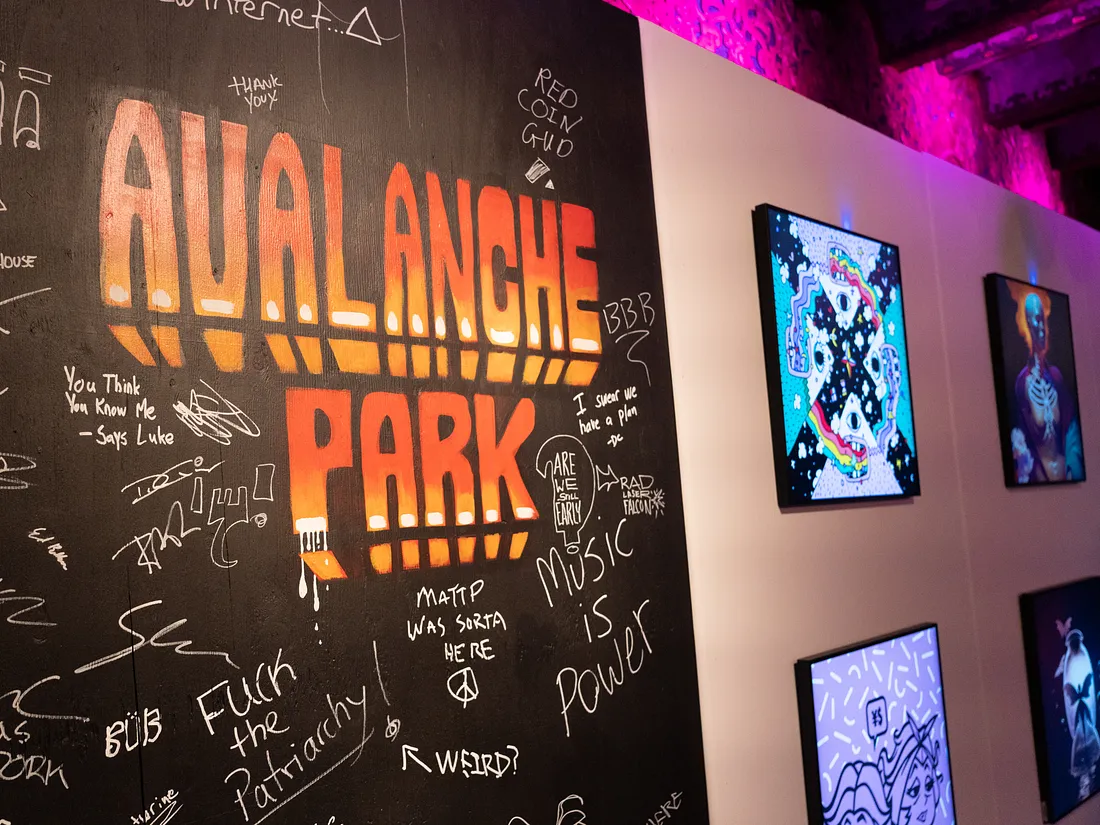 Moongate and Ava Labs are working together to promote dynamic NFT adoption in the event ticketing and membership markets.
About Moongate
Moongate is building the underlying technology to drive the mass adoption of smart tickets and memberships. Through our platform, brands and businesses can easily create customized NFT digital assets that seamlessly integrates into real world operation.
About Avalanche
Avalanche network is the blockchain industry's quickest smart contracts platform digital asset. Avalanche is blazingly fast, low cost, echo-friendly Any smart contract-enabled application can outperform its competition by deploying on Avalanche.
Its novel consensus protocol, Subnet infrastructure, and HyperSDK toolkit enable Web3 developers to easily launch powerful, custom blockchain solutions. Build anything you want, any way you want, on the eco-friendly blockchain designed for Web3 devs.
SOURCE: https://medium.com/avalancheavax/moongate-to-drive-phygital-experience-with-dynamic-avalanche-nfts-4604eb78a28f