GrayScale Introduces Solana Trust on OTC Markets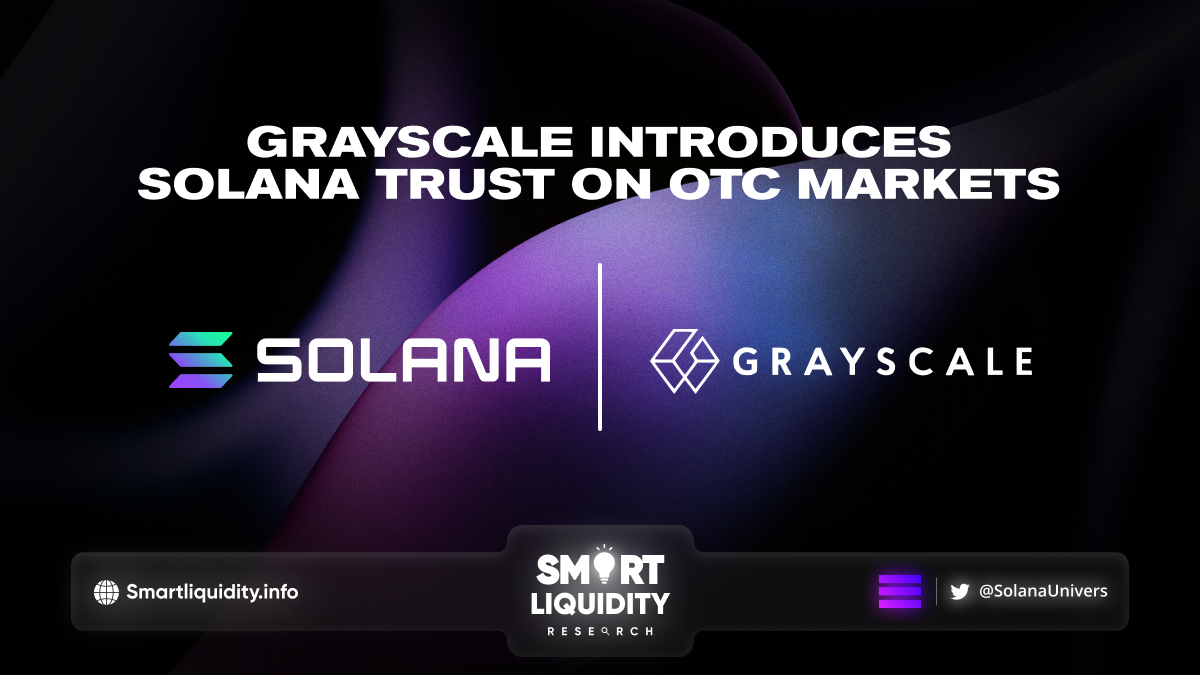 Grayscale Investments, the world's largest digital currency asset manager, has announced that its Solana Trust is now available for trading on over-the-counter OTC markets. This news comes as a welcome development for investors who are looking to gain exposure to Solana, a rapidly growing blockchain platform.
GrayScale introduces Solana Trust for trading on OTC Markets.
The Solana Trust is a fund that holds Solana (SOL), a cryptocurrency that powers the Solana blockchain. With the Solana Trust, investors can gain exposure to SOL without having to buy and store the cryptocurrency themselves. Grayscale's Solana Trust is one of many investment products that the company offers, which includes funds that hold Bitcoin, Ethereum, and other digital currencies.
Grayscale's decision to make its Solana Trust available for trading on OTC markets is a significant development for the cryptocurrency industry. OTC markets are an important source of liquidity for institutional investors, allowing them to buy and sell assets without affecting the public markets. By offering its Solana Trust on OTC markets, Grayscale is making it easier for institutional investors to gain exposure to Solana.
In recent months, Solana has emerged as one of the fastest-growing blockchain platforms, with its market cap increasing by over 800% since the start of the year. This growth has been fueled by the platform's ability to process transactions quickly and cheaply, making it an attractive alternative to Ethereum. As more developers and investors flock to Solana, the demand for its native cryptocurrency is likely to increase.
With Grayscale's Solana Trust now available on OTC markets, investors have another way to gain exposure to this promising blockchain platform. As the cryptocurrency industry continues to mature, we can expect to see more investment products like the Solana Trust become available, making it easier for investors to access the potential benefits of digital currencies.
About Grayscale Investments
Grayscale enables investors to access the digital economy through a family of secure, regulated, and future-forward investment products. Founded in 2013, Grayscale has a proven track record and deep expertise as the world's largest digital currency asset manager. Investors, advisors, and allocators turn to Grayscale for single asset, diversified, and thematic exposure.
SOURCE
https://www.globenewswire.com/en/news-release/2023/04/17/2647933/0/en/Grayscale-Solana-Trust-Now-Trading-on-OTC-Markets.html