0xGen Strategic Partnership with Sypool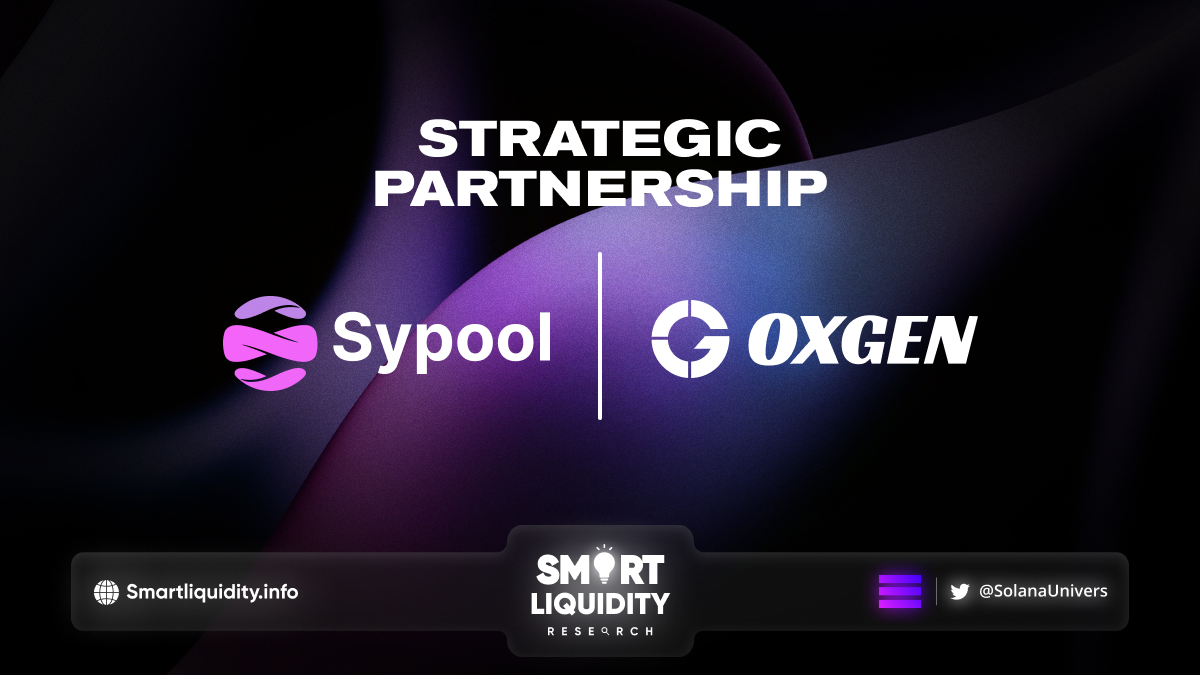 0xGen, a decentralized finance protocol, has entered into a strategic partnership with SyPool to create a new era in the management of multi-chain assets.
The partnership will bring about groundbreaking solutions for managing assets across multiple blockchains, using SyPool expertise in multi-chain infrastructure and 0xGen innovative DeFi technology.
0xGen is a decentralized exchange aggregator that operates across 17 different blockchain networks, including popular platforms such as 1inch, Matcha, and Openocean. With a focus on providing the best trading experience to users, 0xGen utilizes advanced technology to ensure the best prices and a diverse range of assets. Its multi-chain infrastructure and cross-chain swap capabilities enable seamless trading across various blockchain networks.
Sypool Protocol has partnered with 0xGen to utilize their cross-chain swap technology for managing mixed assets on multiple blockchain networks. This collaboration will enable asset managers to diversify their portfolios and reduce risks, providing more comprehensive asset management solutions to users. With the integration of 0xGen's technology, asset management will become more efficient and easier to handle.
Summary of their Plans
Best Price Execution: Asset management is all about minimizing costs, and 0xGen is committed to providing the best prices for traders and investors. By leveraging our advanced trading technology, Sypool Protocol users will be able to access the best prices and execute their trades with minimal slippage.
Cross-Chain Swap: 0xGen's cross-chain swap technology is a crucial component of our platform, and it will be a key enabler for Sypool Protocol's multi-chain asset management strategy. By using our cross-chain swap technology, Sypool Protocol users will be able to manage mixed assets across multiple chains, providing more diversified asset management solutions.
Trading Strategies Collaboration: Both 0xGen and Sypool Protocol have trading teams with deep expertise in the industry. As a result, we'll work together to develop new trading strategies that leverage our respective strengths and expertise. Our collaboration will enable us to offer users more sophisticated trading strategies and help us stay ahead of the curve in the decentralized asset management industry.
In conclusion, the partnership between 0xGen and Sypool Protocol marks a major advancement for both companies. With the collaboration of their expertise, technology, and resources, they aim to offer traders and asset managers more comprehensive solutions, create new opportunities in the asset management industry, and transform the way individuals manage their assets on multiple chains.
About Sypool
Sypool is a synthetic asset management protocol built by the professional quantitative trading team.
About 0xgen
0xgen is the ultimate-liquidity aggregator trading platform for experienced traders and crypto newbies. The ultimate goal is to integrate TradeFi, SocialFi and GameFi into one platform.
SOURCE
https://medium.com/@0xgen/0xgen-and-sypool-protocol-partner-for-multi-chain-asset-management-revolution-47c5a0ed948