ENS collaboration with MoonPay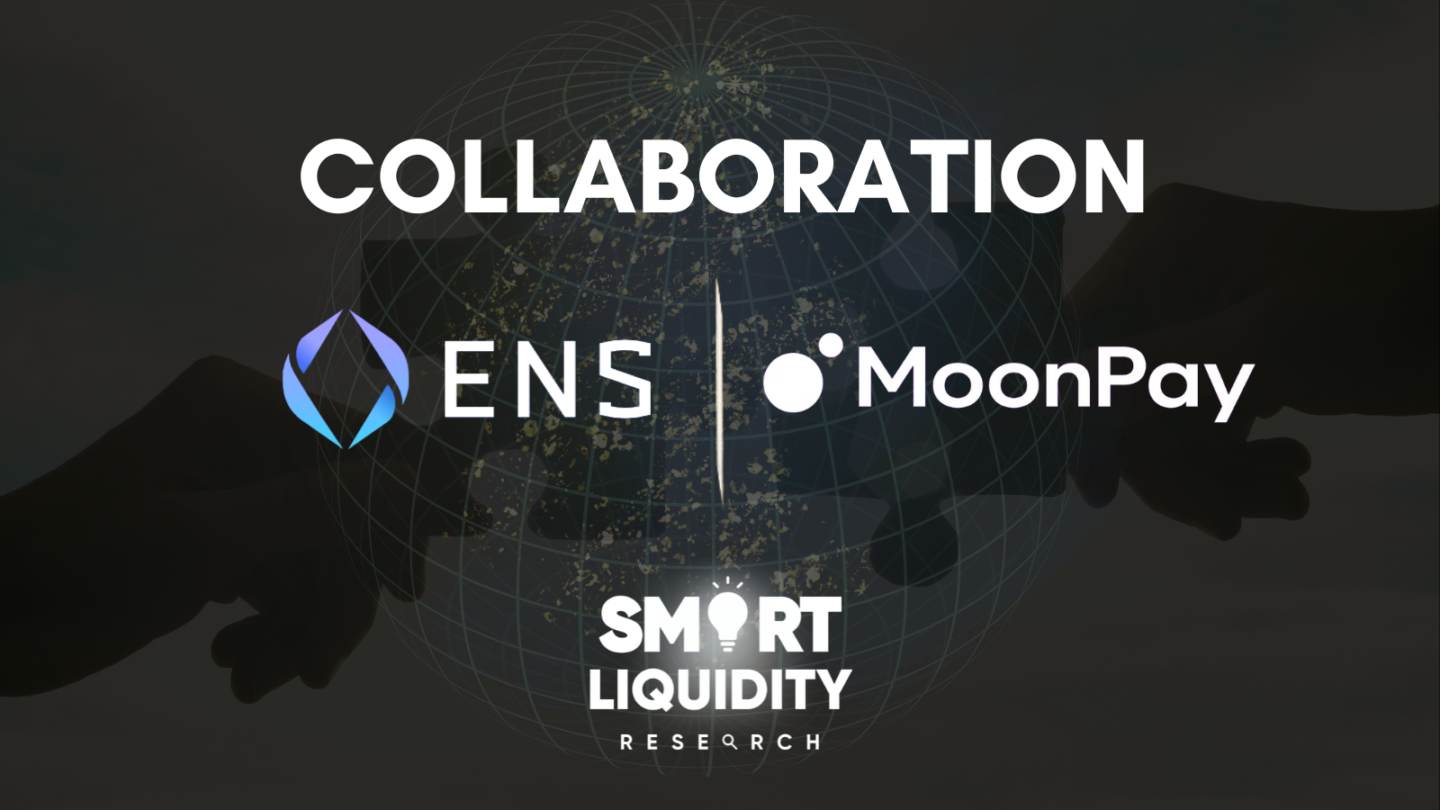 The Ethereum Name Service (ENS) has announced a  collaboration with MoonPay, a popular fiat-to-crypto gateway provider, to develop a fiat on-ramp for its decentralized naming system.
The collaboration between ENS with Moonpay is expected to make it easier for users to purchase Ethereum-based assets using fiat currencies and will enable more widespread adoption of the ENS system.
The ENS is a decentralized naming protocol that allows users to register human-readable domain names on the Ethereum blockchain. These names can be used to receive cryptocurrency payments, store content, and access decentralized applications. However, one of the biggest barriers to the adoption of the ENS has been the difficulty of converting fiat currency into cryptocurrency.
By integrating MoonPay's fiat-to-crypto infrastructure, the ENS aims to make it easier for users to purchase Ethereum-based assets and register domain names. The partnership is also expected to increase the accessibility and usability of the ENS for developers and businesses looking to build decentralized applications on the Ethereum blockchain.
According to MoonPay's CEO, the collaboration with ENS is part of the company's broader strategy to expand its fiat-to-crypto services to a wider audience. The partnership will enable MoonPay to tap into the growing demand for decentralized solutions that provide users with greater control over their assets and privacy.
Overall, the partnership between ENS and MoonPay represents a significant step forward for the Ethereum ecosystem, as it addresses a major pain point for users looking to adopt decentralized naming solutions. The collaboration is expected to fuel further growth and innovation in the Ethereum space, and accelerate the mainstream adoption of decentralized finance (DeFi) and other blockchain-based applications.