DragonMaster and GameSwift Partnership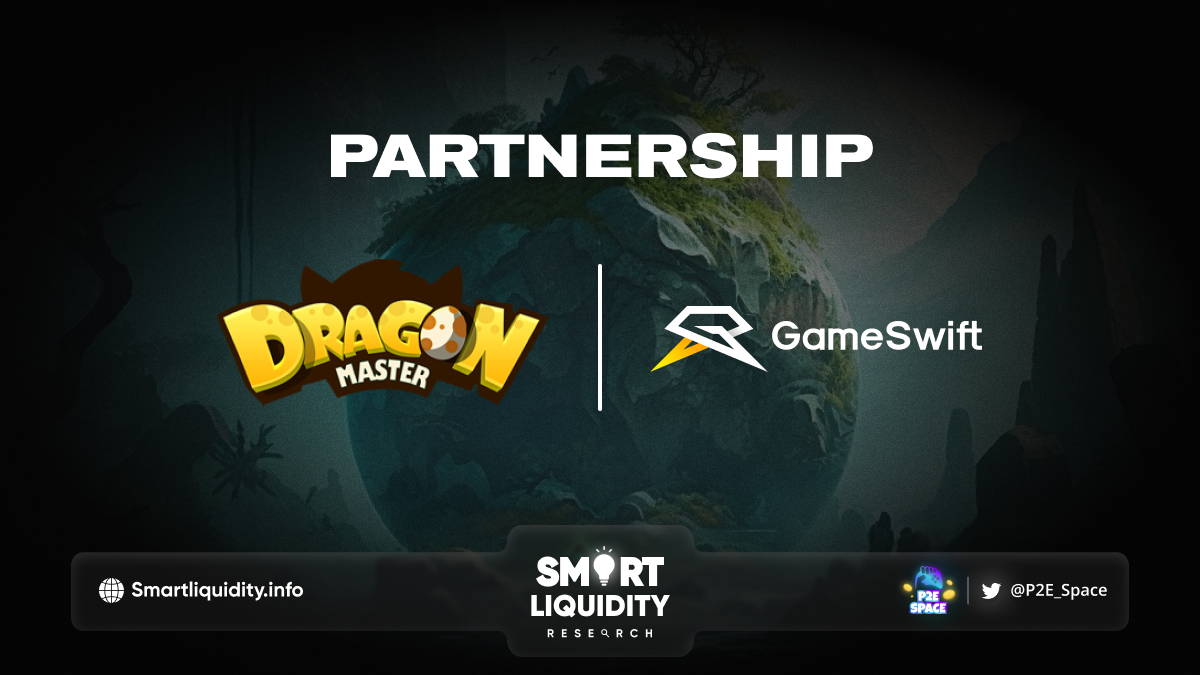 DragonMaster is the newest addition to the Games #onGameSwift family. DragonMaster is an engaging Metaverse experience combining various gameplay styles, including RTS, MOBA, Collection, and Play-to-Earn. With its immersive gameplay, this game will surely win the hearts of the most demanding users as soon as they discover the abundance of benefits it has to offer.
Tap into the free-to-play fun
One of the most meaningful advantages of DragonMaster is that it is free to play, meaning anyone can download and start playing the game whenever they want to. Such accessibility makes the game appealing to many players, including those who may not want to invest in assets at first.
Additionally, players can earn token rewards by winning battles and tournaments, breeding rare dragons, and completing various in-game challenges.
Fight with Dragons in esports style
DragonMaster is designed with esports in mind, allowing players to participate in real-time matches against other players worldwide. The game has also hosted numerous esports tournaments, offering significant prizes and rewards for the best players. These fierce contests have created a competitive environment and helped build a community of dedicated players who share a passion for the game.
Join the DragonMaster community and play longterm
Longevity is another feature that makes DragonMaster stand out. The game has been available for over a year and has constantly been evolving and improving since. Regular updates and new features keep players excited about the game, creating an engaged and loyal player base.
Looking to the future, DragonMaster plans to expand its offerings to include virtual characters, residences, and even careers. This expansion will add another layer of depth to the game and create even more opportunities for players to engage within the Dragon Metaverse.
About GameSwift
GameSwift is a game-changing product that is changing the web3 gaming industry.
As a decentralized and community-driven ecosystem, they provide all the elements required to build a true web3 gaming empire. It is a 360-degree platform for game developers and also gaming studios. Offering all of the tools necessary to launch web2 games into the web3 environment. As well as a space for true gamers who want to participate in the crypto world and become a part of web3.
About DragonMaster
DragonMaster is the first blockchain-based Metaverse game that blends RTS, MOBA, Collection, and Play-to-Earn gameplay.
SOURCE: MEDIUM