0VIX Protocol on Polygon Pauses Activity After $2M Hack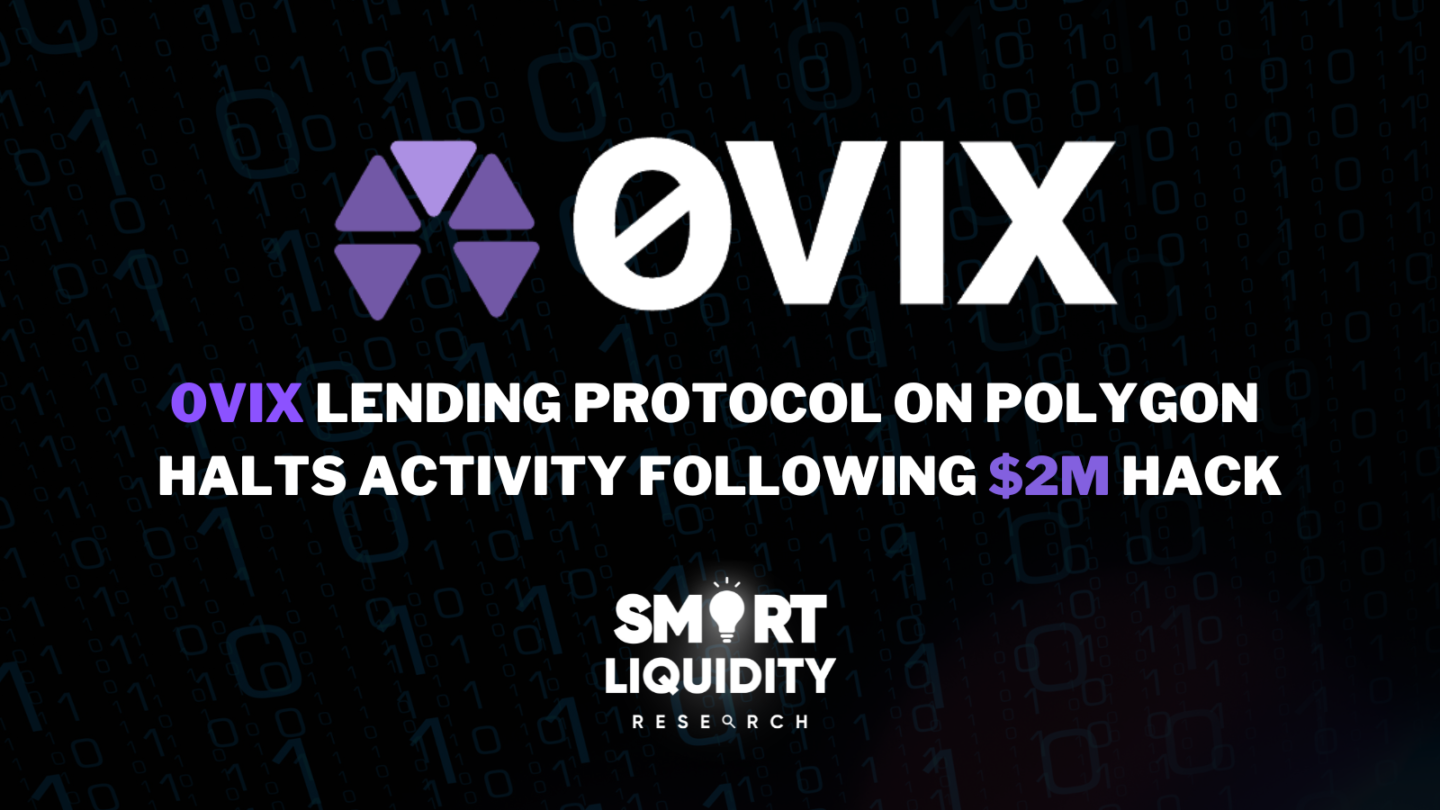 0VIX lending protocol on Polygon and Polygon zkEVM has been exploited, resulting in a loss of at least $2 million.
0VIX Protocol on Polygon Pauses Activity After $2M Hack
The attack appears to have been caused by a vulnerability in the protocol's code, which allowed the attacker to steal funds from the protocol's liquidity pools.
As a result of the exploit, 0VIX has paused its protocol and is urging all users to withdraw their funds immediately. The team has also stated that it is working on a fix to prevent similar attacks from happening in the future.
An attack on the vGHST token of 0VIX, a lending protocol on Polygon and Polygon zkEVM, resulted in an alleged loss of $2 million, prompting the 0VIX team to temporarily halt its lending markets and investigate the issue. According to blockchain security firm PeckShield, the attackers utilized a flash loan of $6.12 million in stablecoins to manipulate the vGSHT lending pool on 0VIX.
The 0VIX protocol is a decentralized lending platform that allows users to borrow and lend cryptocurrencies. It operates on the Polygon network, a layer 2 scaling solution for Ethereum that aims to reduce transaction fees and increase transaction speeds.
The incident highlights the importance of conducting thorough security audits and testing before deploying any smart contract or decentralized application (dApp) on a blockchain network.
In addition, it serves as a reminder for users to exercise caution when using decentralized protocols and to always do their own research before investing or using any platform.
This is not the first time a DeFi protocol has been exploited, and unfortunately, it likely won't be the last. As the decentralized finance industry continues to grow and evolve, it is crucial for developers and users alike to prioritize security and take the necessary precautions to prevent attacks and protect funds.