Thala Labs Joining Hands with TProtocol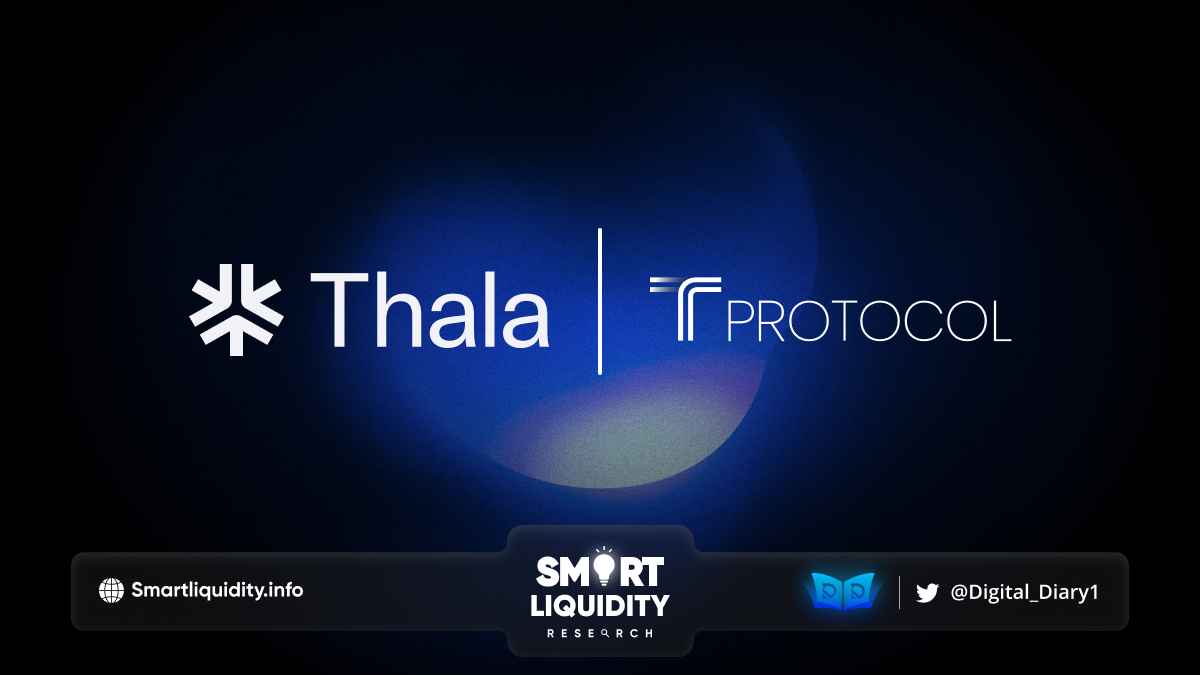 Thala Labs has partnered with TProtocol and bringing RWAs to Aptos. TProtocol is the first DeFi composable LSD solution for stablecoin. The Next Generation DeFi Infrastructure.
Thala's primary goal for $MOD collateral is to onboard assets that are:
Uncorrelated (to each other)
Highly liquid (off or on chain)
Yield bearing
Thala for now is Aptos-native, but given advancements in bridging infrastructure, they look across the entire DeFi ecosystem for new assets to add as collateral. Liquid staking derivatives, such as tAPT, are liquid and yield-bearing and are great additions; however, they are, by definition, correlated to the movements of the "major" coins.
US short-term treasury bills are effectively 0-risk high-yielding assets and are deeply liquid. This should make them prime collateral assets for borrowing recursively to lever up on the risk-free yield. However, borrowing against T-bills isn't available to the majority of brokerage customers as traditional loan origination costs are expensive — typically most firms charge retail above the T-bill yield rate to borrow against them.
Loans in traditional finance have overhead, high variable costs, and are expensive to underwrite and manage. On-chain treasuries are freely tradable and naturally yield-bearing, allowing permissionless 24/7 access to the product. Smart contracts and blockchain technology facilitate this process at a competitive cost to existing solutions. Thala can enable users to deposit treasuries, borrow MOD against them, and purchase more treasuries.
Introducing TProtocol and $TBT
TProtocol is DeFi's first permissionless T-bill protocol, bringing short-term U.S. Treasury securities yield into the DeFi ecosystem. Users can mint and redeem TBT at a 1:1 parity to USDC, excluding fees. TBT is a rebasing token, meaning that TBT quantity increases as yield is earned. wTBT is a yield-bearing, non-rebasing token that can be permissionlessly converted to its value in TBT.
The partnership will first focus on establishing ThalaSwap liquidity, then supporting wTBT over the next week as a collateral type for $MOD.
Pool details and Bridging
As wTBT is issued on Ethereum, users will need to bridge the token to Aptos through Wormhole's bridge at https://www.portalbridge.com/. Please note that currently, only wTBT bridged from Ethereum will be supported on Thala for MOD collateral and incentivized LPs.
About Thala Labs
Thala Labs is a decentralized finance protocol powered by the Move language, enabling seamless borrowing of a decentralized, over-collateralized stablecoin in Move Dollar and capital-efficient liquidity provisioning via a rebalancing AMM on the Aptos blockchain.
About TProtocol
TProtocol is the first DeFi composable LSD solution for stablecoin in the DeFi ecosystem, which not only bridges the gap of lacking risk-free yield on-chain, but also creates an infrastructure for various DeFi protocols.
SOURCE: MEDIUM