Amulet Bolsters Security Measures with Squads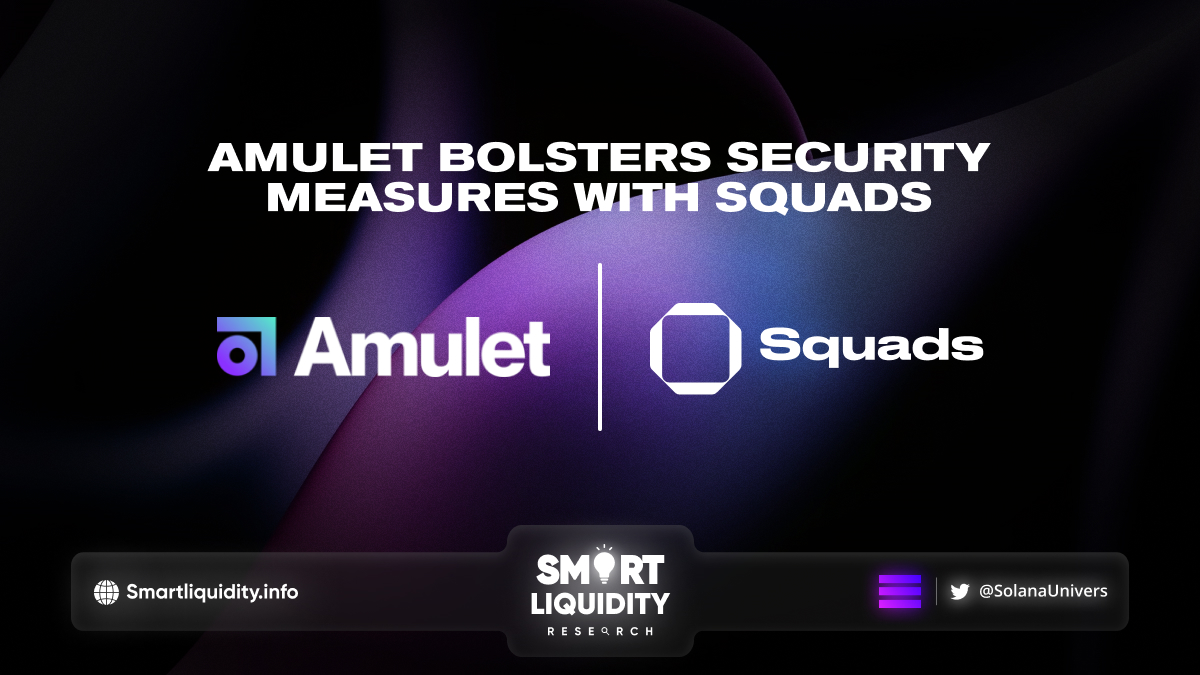 Amulet Protocol, a leading blockchain security company, has made a significant update to its program upgrade authority by implementing Squads' multisig technology. This move is a significant milestone for Amulet, as it will improve the security and management of its developer and treasury assets on Solana and SVM.
Amulet Bolsters Security Measures with Squads
Squads' advanced technology simplifies the management of assets for development teams building on Solana and SVM. By implementing Squads' multisig technology, Amulet can now secure its programs and manage them effortlessly within the team. This will enable the company to ensure that its clients' assets remain safe and secure from any potential cyber threats.
By partnering with Squads, Amulet is taking a proactive approach to cybersecurity, staying ahead of the curve in the constantly-evolving landscape of online threats. This move underscores Amulet's commitment to providing top-notch security solutions to its clients, which include some of the biggest names in the blockchain industry.
Overall, the integration of Squads' multisig technology into Amulet's program upgrade authority process is a significant step forward for the company and the broader blockchain industry. With this new technology in place, Amulet can continue to provide its clients with the highest level of security and peace of mind.
About Amulet
Amulet is a decentralized cover protocol built for the Rust-based ecosystem, starting with the Solana blockchain. Amulet has designed an innovative and open cover model, which not only effectively addresses the common challenges of existing decentralized cover protocols, but also creates a new paradigm shift for the whole cover offering sector.
About Squads Protocol
Squads Protocol is an open-source, secure, and modular architecture built on Solana that provides a full suite of tools for web3 teams to manage their on-chain assets and programs.
SOURCE
https://amulet.org/blog/amulet-strengthens-security-with-squads/