Kikitrade and MixMarvel Partnership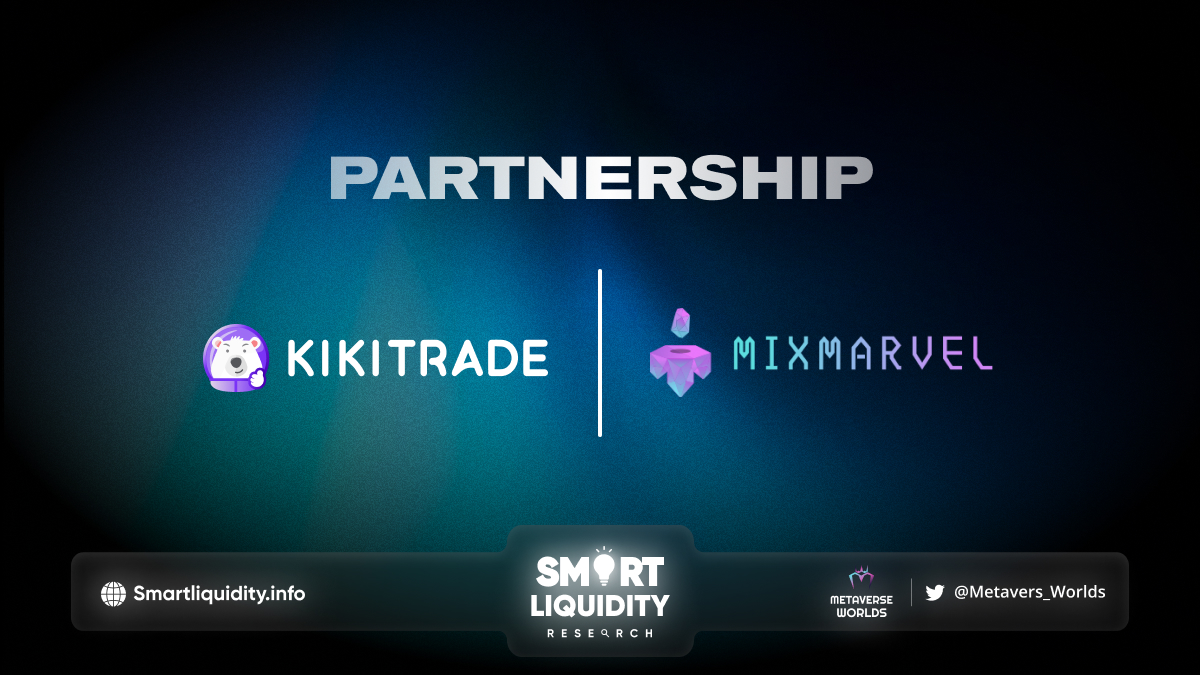 MixMarvel and Kikitrade have entered into a partnership to promote the mass adoption of Web3 Games.
Kikitrade is thrilled to partner with MixMarvel in their pursuit of a more inclusive and decentralized gaming ecosystem. By pooling their strengths and resources, they are poised to bring about a significant change in the gaming industry and promote the mass adoption of Web3 Games. They look forward to embarking on this exciting journey together and creating a brighter future for the gaming industry.
About MixMarvel
MixMarvel is the world's leading blockchain content-incubation platform and creators community. By in-depth exploring the open world and integrating world-renowned IP with high-quality content. MixMarvel connects investors and mass users through asset distribution, content publication, DeFi tools, infrastructure, community co-creation. And other diversified scenarios in a new ecosystem of dapps. Its ecosystem comprises a broad portfolio of FT/NFT assets, including the MIX, RPG, and HEROES tokens; blockchain content, including the GameFi application DeHero; and infrastructures, including Rangers Protocol and MixMarvel SDK.
About Kikitrade
is a blockchain-based gaming platform that enables gamers to play and trade their in-game items using cryptocurrencies. The platform aims to bridge the gap between traditional gaming and blockchain technology, providing gamers with a secure, transparent, and decentralized environment to trade their items. Kikitrade is committed to accelerating the adoption of GameFi and NFTs in the gaming industry and is supported by Animoca Brands, a leading blockchain gaming company.
SOURCE:
https://kikitradehq.medium.com/kikitrade-x-mixmarvel-partnership-announcement-6c1c75febc25