Meld Utilizing Avalanche Subnet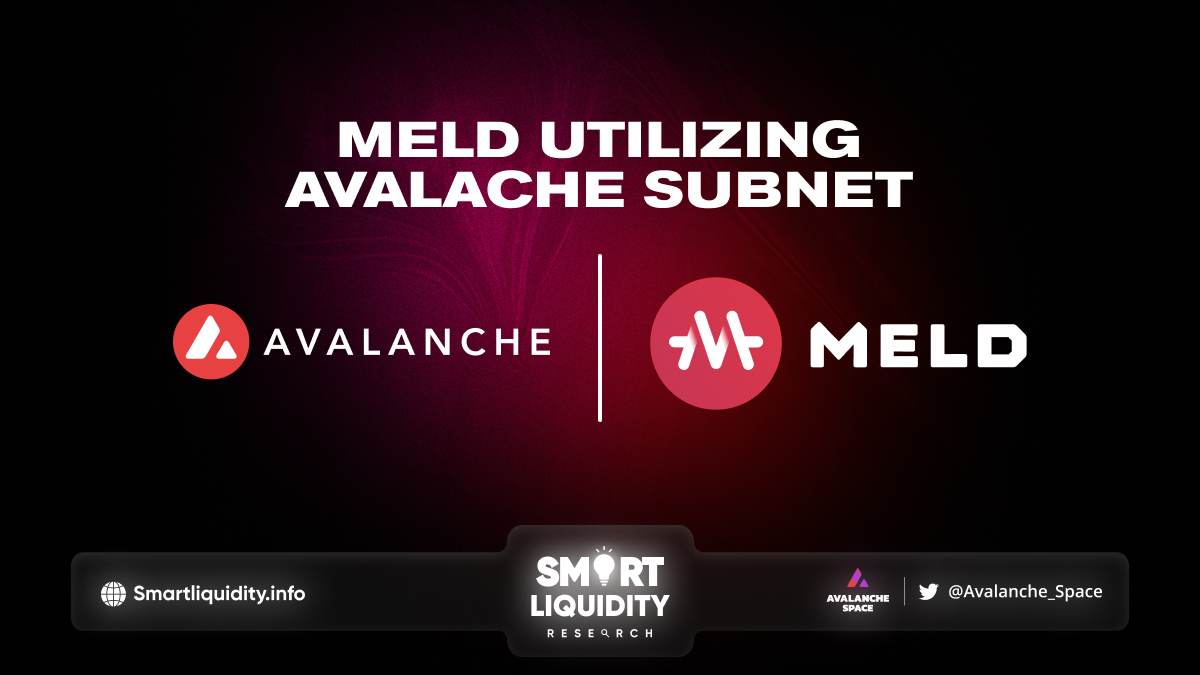 Meld Utilizing Avalanche Subnet bridge the gap between crypto and traditional finance and empower financial independence in the DeFi ecosystem.
Ken Olling, CEO of MELD, said, "We're thrilled to build with Avalanche and leverage its powerful Subnet technology to further our mission of financial inclusion. This expansion enables us to provide a seamless and user-friendly interface for users to access and manage their crypto and fiat assets, giving them greater control and financial freedom."
MELD will have greater control over its security infrastructure, increased scalability and performance, and opportunities for customization without compromising interoperability by launching as an Avalanche Subnet. The MELD Subnet is designed to utilize the MELD token as the primary means of paying for transaction fees. Meld Utilizing Avalanche Subnet
MELD has also introduced its MELD app. The MELDapp is a wallet that supports multiple blockchains including BSC, Avalanche, Cardano, BTC, and the MELD network. It is also a non-custodial wallet.
The launch comes amidst growing trends in the DeFi market, such as the increased mainstream adoption of DeFi, the rise of DeFi insurance products, and the expansion of DeFi lending and borrowing platforms. MELD aims to support these trends by enabling a harmonious financial ecosystem, leveraging blockchain technology and DeFi innovation.
Ken Olling, CEO of MELD, shared his motivation behind starting the project, stating, "We believe that traditional financial systems and crypto do not have to be in conflict with each other, but rather can complement and enhance each other. MELD wants to provide financial services to everyone in a fair and trustless manner, regardless of their location, background, or status."
About MELD
MELD is a decentralized and trustless network built on the Cardano Blockchain using smart contracts and governed by the MELD token. This provides a fast, safe and transparent set of tools for all participants to lend and borrow in.
About Avalanche