Meme Coin Pepecoin Soars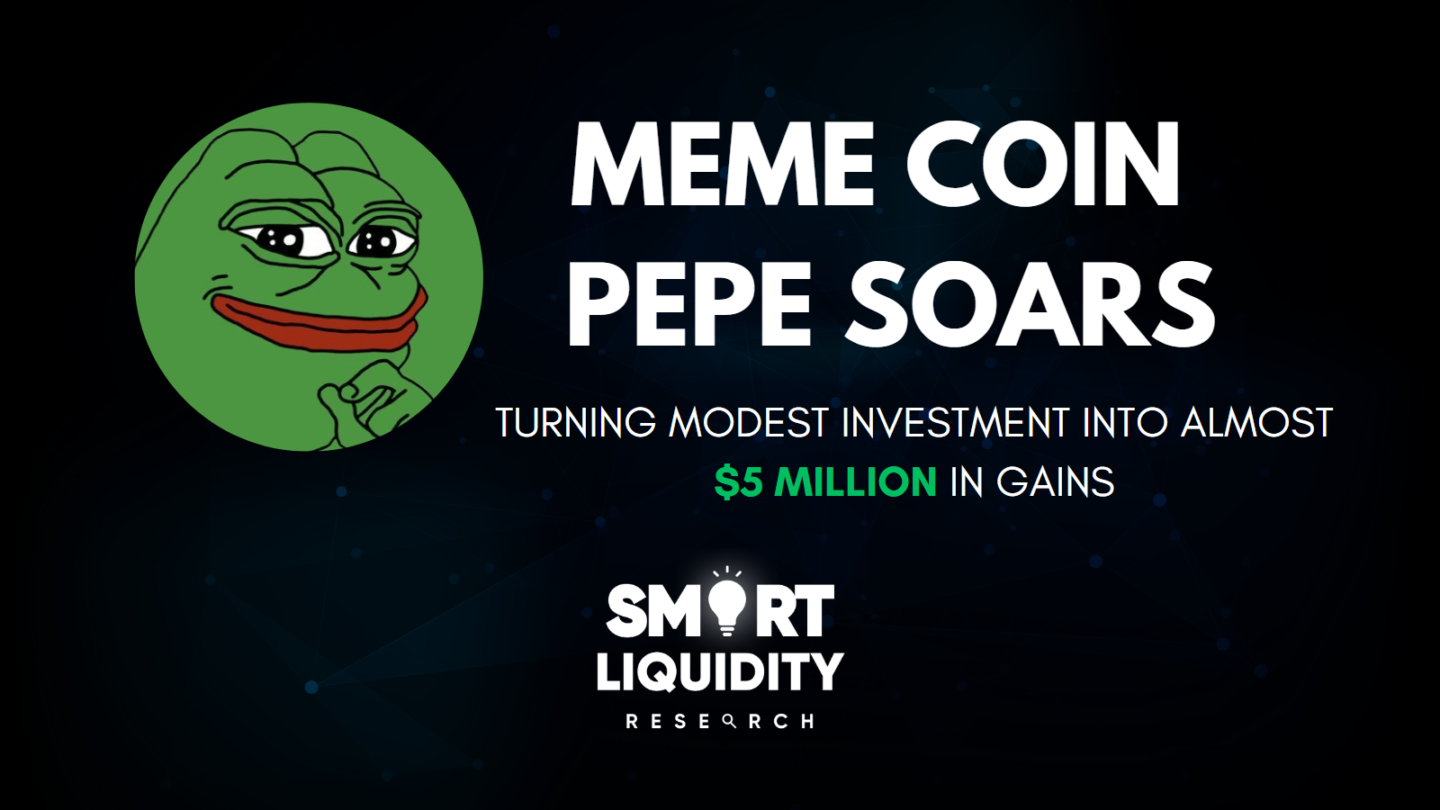 Pepecoin, a meme-inspired cryptocurrency, has witnessed an astonishing rise that has transformed a small initial investment into a massive gain of nearly $5 million. The bewildering surge has caused a stir in the crypto world and sparked debates about the sustainability of meme coins.
Meme Coin Pepecoin Soars, Turning Modest Investment into Almost $5 Million in Gains
The story of Pepecoin's meteoric rise began when a person invested a small amount of money in cryptocurrency as a joke. At the time, Pepecoin was worth less than a penny, and the investment seemed like a frivolous move. However, as the days went by, the value of Pepecoin began to skyrocket, eventually reaching an all-time high of $1,000 per coin.
The surge in Pepecoin's value was largely driven by the social media hype and the fervent enthusiasm of its followers. As a meme-inspired cryptocurrency, Pepecoin has garnered a cult-like following on platforms such as Reddit, Discord, and Twitter, where users exchange memes, jokes, and speculation about its future prospects.
While some investors have profited handsomely from Pepecoin's surge, others have cautioned against the risks of investing in meme coins. Critics argue that the hype around meme coins is unsustainable and that the market is driven by irrational exuberance rather than fundamentals.
Despite the concerns, Pepecoin's astonishing surge has put the spotlight on the potential of meme coins to disrupt the crypto market. As more investors flock to meme coins, the debate around their legitimacy and value is likely to intensify, setting the stage for an exciting and unpredictable future for the crypto world.