Pakt Receives Investment from Avalanche Foundation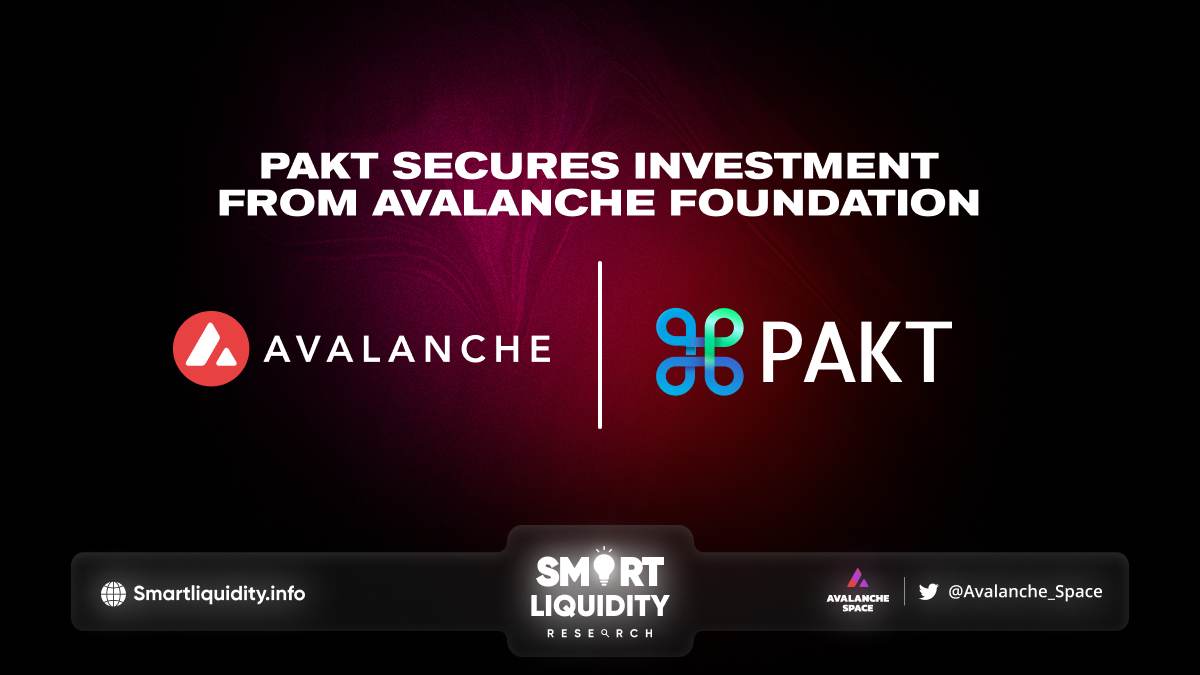 Pakt Receives Investment from Avalanche Foundation, pre-seed round has been led by the Avalanche Foundation, with 4Ward joining as an investor.
The funds will help Pakt in its mission to support Web3 innovators in creating their own "Chainsites". Blockchain elements such as Smart Contract Tool, dynamic on-chain profiles, non-custodial escrow wallets, and issue resolution will enhance trust in websites. Pakt Receives Investment from Avalanche Foundation
Pakt enables users to effortlessly create and release Chainsites that are most suitable for Fair Open Access Markets (FOAMs), Social Playgrounds, or Content Expression platforms.
FOAMs can include a cooperative Uber, a decentralized game store, or an on-chain Upwork where clients can hire freelancers. Examples include Uber, Steam, and Upwork.
Content Expression platforms could include AI-augmented comics, industry media sites, and decentralized streaming services with fair royalties, automatic payouts, and no gatekeeping.
"We can't wait for users to start creating on Pakt," said Olusegun Komolafe, Pakt's CTO and Co-Founder. "No-code builders can spin up Chainsites by plug-and-playing customizable templates and mods. Vendors can upload templates and mods and get paid each time they're used. And devs (and AIs) can tap our open-sourced APIs as a jumping off point for technological innovation."
Last fall, Pakt won the inaugural Avalanche Creates pitch day in Berkeley, judged by representatives from a16z, Avalaunch, Blizzard, Circle, Dragonfly Capital, Falcon X, Framework, Jump, Kraken and Pantera. The winning demo showcased Pakt's pilot program, Afro.Fund, a Chainsite built to connect African tech talent to global opportunity.
"We regard the builders at Ava Labs as blockchain's best in class, so winning Creates was a gratifying validation of our mission," said Matt Palmieri, Pakt's Chairman and Co-Founder. "With this investment, we're set to double-down on weaving Avalanche's institutional-grade scalability, high-speed throughput, and low-cost transaction infrastructure into the fabric of everyday digital connection."
Following Avalanche Creates, Pakt's Nigerian and American team members convened in Kigali, Rwanda for a build sprint to the Avalanche Summit in Barcelona, May 3–5, where they will unveil the private beta of Pakt's v1.
About Pakt
Pakt is a protocol providing an incentivized platform for blockchain builders to connect and co-create a more trustworthy and equitably enriching New Internet.
About Avalanche