IndiGG Joining Hands with Kryxivia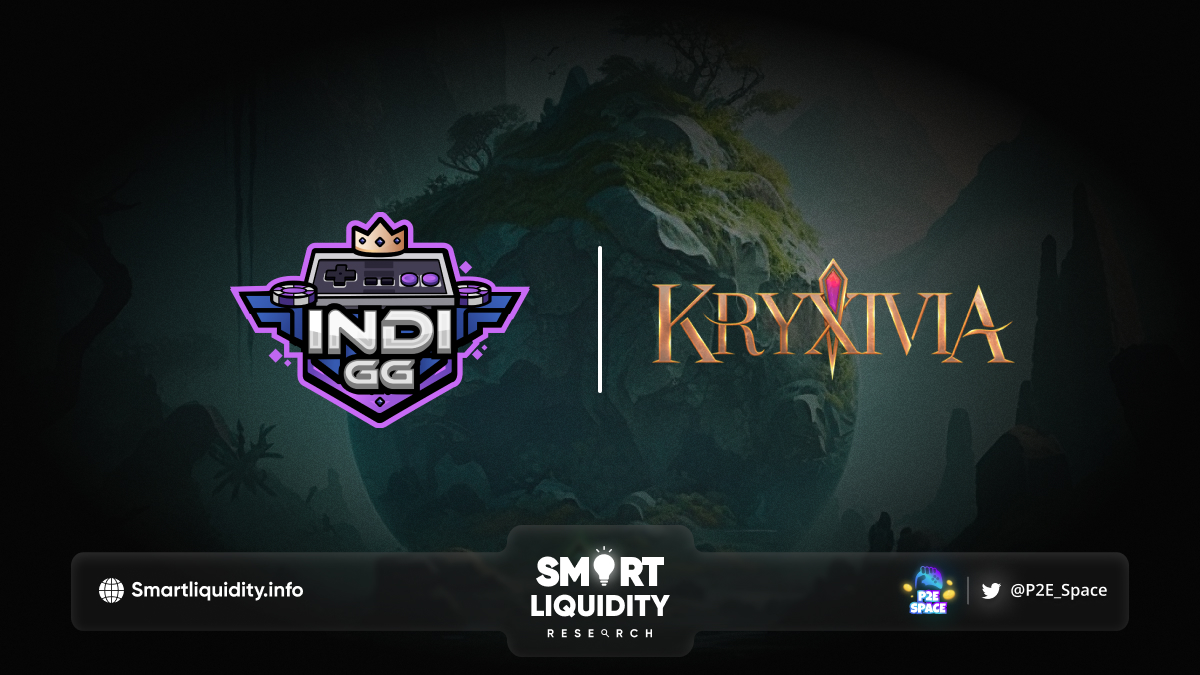 IndiGG is joining hands with more and more games – and their latest partnership with Kryxivia is an exciting step towards that goal.
What is Kryxivia?
Kryxivia is an MMORPG GameFi project built on Polygon & Ethereum Chain. It is based in a fantasy metaverse where all spells, characters, and items are NFTs accessible in the game and on the blockchain.
The main lore of the game revolves around a recently discovered mine holding magical gems from an ancient civilization. These gems hold a power that everyone wants to get a hold of. Players can team up to form a party of four and enter the mines to farm Kryxit gems, which will be used to learn and cast spells in the game. Players also need KXS tokens, the primary currency of the game, to link these spells to specific items with the blacksmith's help.
Community Engagement & Growth
The Indian gaming community has a huge knack for MMORPGs like Destiny 2, World of Warcraft, and other such games. With Kryxivia, it's a win-win for the community as they get to explore a brand-new MMORPG experience whilst adapting to the world of web3 gaming.
As a part of this partnership, IndiGG will create a quest around the game and enable unique earnings – creating a buzz among the community. To further engage gamers – a reward-driven 30-day leaderboard will also be a part of the quest. Social awareness posts, discord and twitter AMAs will also be hosted across IndiGG channels – making sure this partnership is a success.
IndiGG aims to bring the 500m+ gamers of India into web3 gaming – and as we keep saying – "better together".
About Kryxivia
Kryxivia is a free-to-play MMORPG that runs on Ethereum, where players can explore an enchanted realm full of mystical creatures. And landscapes while collecting rare NFTs and earning valuable KXS tokens. Armed with powerful spells and enchanted swords, players embark on a quest for riches and glory. Acquiring unique NFTs that unlock new quests and trade opportunities. With stunning graphics and immersive sound design. Kryxivia offers a captivating gaming experience suitable for both seasoned players and newcomers to the genre.
About IndiGG
IndiGG is building the world's largest Web3 gaming DAO centred in India. Dedicated to onboarding the 500M+ gamers of India to the Web3 gaming ecosystem and enabling earnings for the DAO members. IndiGG does this by partnering with the best gaming studios and developers globally. Thereby increasing their probability of success by creating relevant micro-communities.
SOURCE: IndiGG Blog