Footprint Analytics and Verse DEX Partnership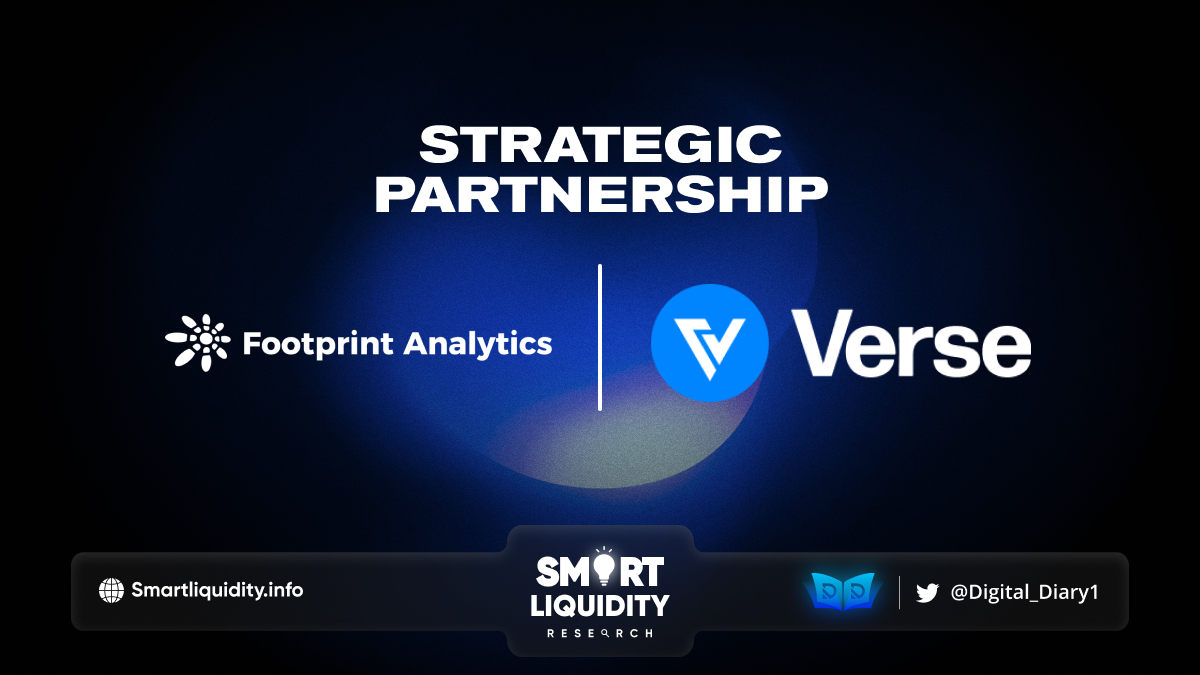 Footprint Analytics and Bitcoin.com's Verse DEX have joined forces in a new partnership! Verse DEX is a utility and rewards token distributed to users who contribute to and participate in the Bitcoin.com ecosystem. 
As an advanced analytics solution for blockchain data, Footprint Analytics provides on-chain insights that empower blockchain participants to make informed decisions. Meanwhile, Verse DEX is a decentralized exchange (DEX), offering swift and secure trades without intermediaries and yield-earning opportunities
This partnership will enable Verse DEX users to have access to high-quality analytics that are crucial for informed trading decisions. They are excited to work with Verse DEX to provide it with data insights that enhance its trading experience.
Stay tuned for more updates on this exciting collaboration between Footprint Analytics and Verse DEX!
About Verse DEX
Bitcoin.com's multichain Verse DEX is an automated market maker-based decentralized exchange that aims to bring everyone permissionless and self-custodial trading access, with a special focus on newcomers to DeFi. Safely and securely swap crypto with low fees, including cross-chain trading between BTC, BCH, ETH and more. Earn yield by providing liquidity to Verse DEX, depositing LP tokens in Verse Farms, and by staking VERSE.
About Footprint Analytics
Footprint Analytics is a data platform blending web2 and web3 data with abstractions. They help analysts, builders, and investors turn blockchain data into insights with accessible visualization tools and a powerful multi-chain API across 25+ chains for NFTs, GameFi, and DeFi. We also provide Footprint Growth Analytics to help with effective growth in GameFi and any web3 projects.
SOURCE: FOOTPRINT BLOG