MetaCene Partners with Shadow Legacy Guild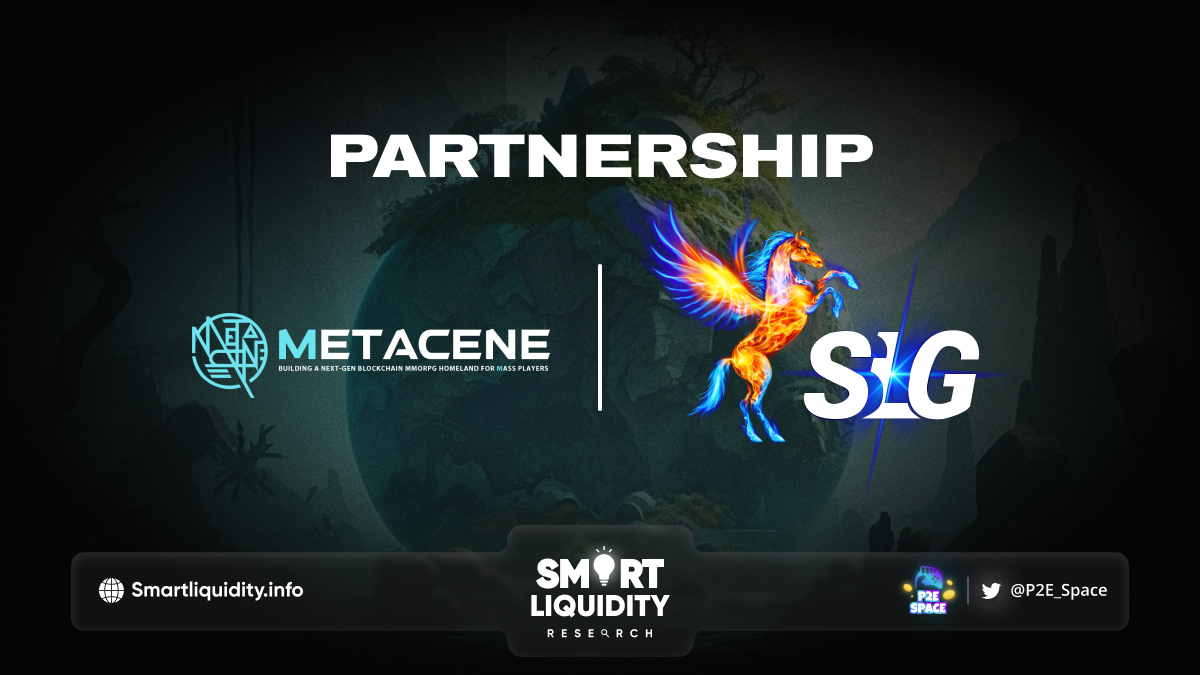 MetaCene has announced a partnership with Shadow Legacy Guild, a leading Web3.0 gaming guild. This collaboration aims to provide new players essential entry points into web 3.0 gaming.
By combining their strengths, they intend to enhance the gaming experience, creating a unique feedback loop with informative insights into game design, future gameplay, and education around blockchain features.
Why Shadow Legacy Guild (SLG)?
As a standout in the Web 3.0 gaming guild landscape, SLG has established a reputation for connecting with the most compelling games on the blockchain. The guild's primary focus is on fostering a top-tier gaming community that nurtures robust and welcoming relationships between players, games, and the guild itself.
SLG holds a steadfast belief that entertainment is at the heart of the gaming industry, elevating this principle by offering gamers the opportunity to experience true ownership of their digital assets and monetization of their time and efforts in the Web 3.0 space. This player-centric approach to gaming is gaining recognition as the future standard-a vision that MetaCene and SLG wholeheartedly share.
As they aim to build a next-generation blockchain MMORPG game, they prioritize player experiences and adopt a player-centric approach. Their partnership with SLG reinforces this commitment. Together they aim to deliver an exceptional, rewarding gaming experience that puts their players first. They are devoted to advancing the Web 3.0 gaming industry with unparalleled innovation.
Collaboration Overview
The alliance between MetaCene and Shadow Legacy Guild (SLG) is an exciting collaboration that brings together two innovative forces in the web 3.0 gaming space. As a key game application in MixMarvel's robust ecosystem, MetaCene is strategically positioned to leverage SLG's expertise in creating strong and loyal gaming communities that are committed to the wider adoption of crypto and Web3 technology.
A significant advantage of this partnership is SLG's focus on education. By demystifying game mechanics and dynamics, SLG empowers MetaCene and other MixMarvel incubated projects' users with the knowledge and resources needed for active participation in the Web3 gaming space. This includes equipping new gamers with an understanding of NFTs, the workings of crypto-enabled platforms, and advanced strategies for maximizing in-game profitability.
SLG's dedication to creating strong and loyal communities is another substantial edge for MetaCene. Boasting over 25k followers on social media, SLG is introducing blockchain gaming to the masses, with low or zero entrance costs for players through flexible solutions such as rental programs and play-to-own models. Through SLG's recognized brand and community support, MetaCene is poised to deliver immersive gaming experiences and high-quality entertainment uniquely bolstered by blockchain technology.
Under MetaCene's player-centric approach and commitment to innovative game design, gamers can expect to reap the benefits of true digital asset ownership, secure and transparent transactions, and the potential to earn real-world value through gameplay. As the blockchain gaming industry flourishes, MetaCene's partnership with SLG lays the groundwork for delivering rewarding and engaging gaming experiences.
About MetaCene
MetaCene is building a next-gen blockchain MMORPG homeland for mass players. It presents a surreal post-apocalyptic society where survivors interact with diverse NFTs to redefine civilizations. MetaCene pioneers player-centric entertainment, governance, and creation through innovative PVE and PVP gameplays, robust technology infrastructures, social guild DAO governance, sustainable economic systems, and in-game editors. MetaCene is founded by gaming experts with 20+ years of industry experience from Shanda Games, Blizzard, Disney, Perfect World, and others. It envisages a multi-chain future from Rangers Protocol with real-time confirmation and super-low gas fees. The MetaCene Apostle NFT collection and the Alpha version are coming in 2023 Q2.
About Shadow Legacy Guild
Shadow Legacy Guild ( SLG ) is a web 3.0 gaming guild connecting with the most relevant games on the blockchain. SLG is building a first-class gaming guild with an extraordinary community that fosters strong relationships between players, games, and the guild.
SOURCE: MEDIUM