Bware Labs $INFRA Token on Avalanche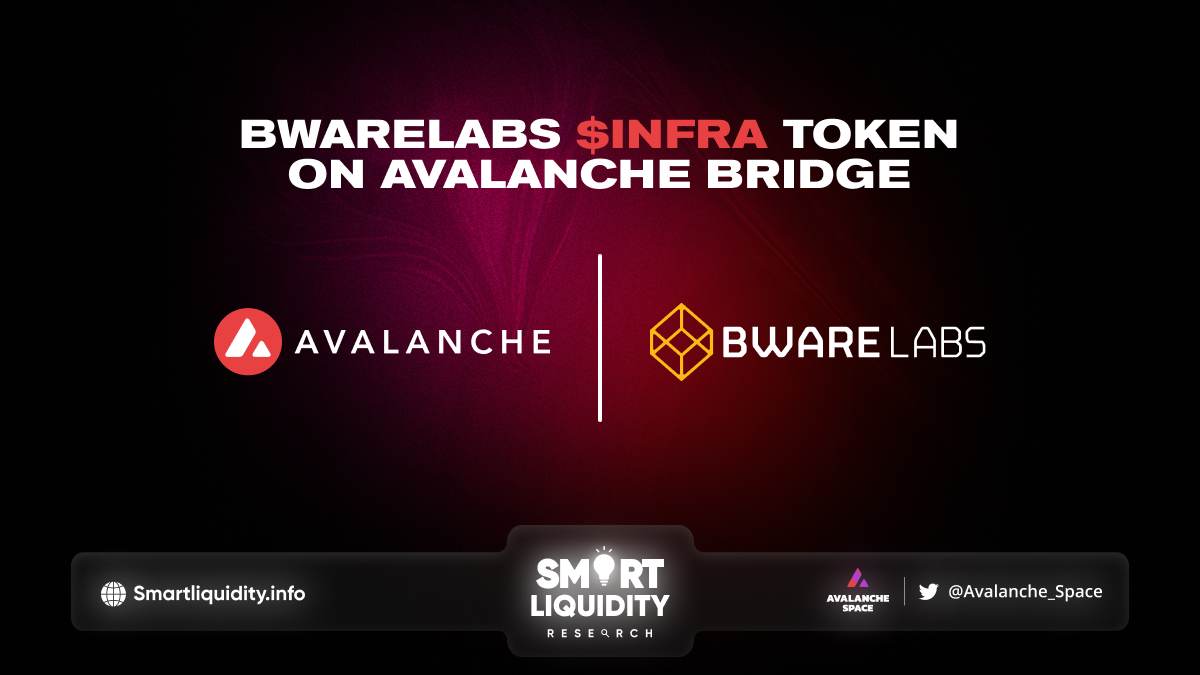 Bware Labs $INFRA Token on Avalanche Bride exclusively available on Core wallet.
Access Core on mobile, via a browser extension or by connecting to the web portfolio. Thus, holders will be able to bridge INFRA to Avalanche for better transaction fees and staking conditions across multiple devices.
Core is a comprehensive command center that supports various cryptocurrencies, including Avalanche, Bitcoin, Ethereum, and all EVM-compatible blockchains. You can access Core on your mobile device, through a browser extension, or by connecting to the web portfolio.
The Avalanche Bridge is a secure, quick, and low-cost way to bridge assets between Avalanche, Ethereum, and Bitcoin. The purpose of the Avalanche Bridge is to enable the smooth transfer of digital assets across various blockchains by establishing a seamless connection between them. The technology employed by it is SGX Enclave, which facilitates high transaction throughput and low fees. This makes it an appealing option for developers.
The Avalanche Bridge also supports cross-chain interoperability, allowing users to seamlessly move assets between the two different blockchains without the need for intermediaries or centralized exchanges.
The Avalanche Bridge utilizes a Wardens-based system to transfer assets between Bitcoin, Ethereum and Avalanche. Bware Labs is one of the initial four Wardens, currently securing $5.7 billion in assets.
Bware Labs' decision to bridge the $INFRA token to the Avalanche is a significant move to expand its capabilities and provide more value to its users. Avalanche's low transaction fees make it a suitable option due to the maintenance of staking contracts.
The $INFRA token will enable Blast API, Bware Labs' flagship product, to become permissionless. This will open the door for developers to create decentralized applications, and for holders to be able to stake tokens and run their own nodes, or delegate them to other node providers, thus delivering better infrastructure performance through community stakeholders' involvement.
Builders using $INFRA gain access to new opportunities such as faster transaction speeds, reduced transaction fees, and improved scalability. Avalanche facilitates cross-chain interoperability, allowing $INFRA to integrate with other DeFi projects, expanding its market reach.
About Bware Labs
Bware Labs aims to tackle Web3 challenges and boost global adoption by offering the industry's highest-performance and most reliable infrastructure services and development tools.
About Avalanche