MoonBase Alpha Partners with Argent Wallet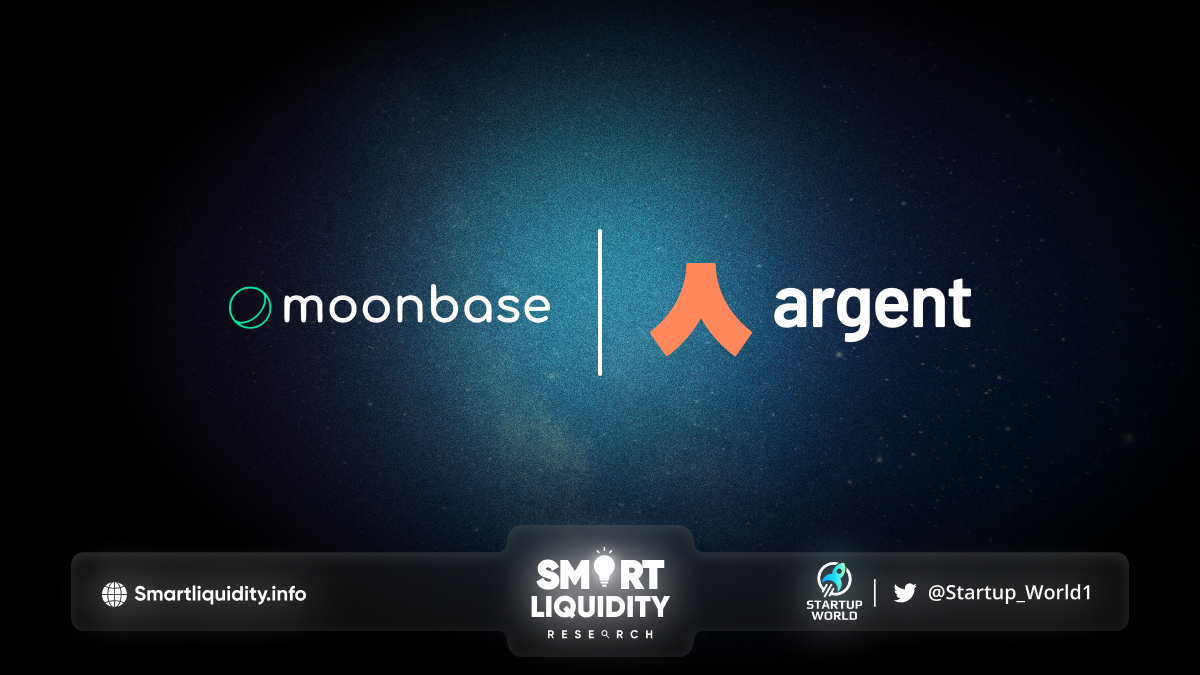 MoonBase Alpha is happy to partners with Argent Wallet, the most simple and secure smart wallet for all things DeFi and Web3.
Partnership Overview
As Web3 entrepreneurs themselves, they're always looking to align with new and exciting products; Products that are changing the way they think about interacting with blockchain and products that facilitate security but also incorporate usability.
Argent Wallet was definitely one such piece of infrastructure that they knew we wanted to cooperate with and they're proud to announce that we have already taken the steps to integrate this innovative wallet that leverages the transactional settling off chain to make fees more affordable.
Argent Wallet is truly a game-changer in the space and they are incredibly proud to announce a brand new partnership with their team that will allow both ecosystems to participate for mutual gain in the coming weeks, months, and years.
They really love Argent. And they're confident, that when you take the time to try out what they have built, you will too.
About the Partnership
For the agreed partnerships, both teams will work together for mutual promotion, possible farming additions, and business development. MoonBase Alpha will also work with Mises for integration opportunities with their incubator clients and MoonBase has already taken the liberty of incorporating Argent into their platform.
About Argent Wallet
Argent is the most simple and secure smart wallet for all things DeFi and Web3. It gives you the best of Ethereum at a fraction of the cost. It's built on zkSync, a Layer 2. The ecosystem also contains Argent Vault, for the highest security on Ethereum Layer 1. and Argent X, a browser wallet for StarkNet.
Argent Wallet is a user-friendly and secure wallet that aims to simplify the user experience and address common issues faced by novice crypto users. The wallet provides easy access to decentralized services in a very approachable way.
One of the notable features of Argent Wallet is its Guardians program, which allows users to assign trusted individuals who can help recover wallet information. It also introduced zkSync integration, a layer 2 scalability solution that enables faster and cheaper transactions on the Ethereum network. Argent Wallet offers easily readable addresses through the use of Ethereum Name Services (ENS), making it more user-friendly.
The wallet has partnerships with Compound Finance, Kyber Network, and MakerDAO, allowing users to earn interest on their assets and secure loans using their Ethereum collateral. Argent Wallet has a multitude of advantages such as simplified storage, lower transaction fees, and integration with various DApps.
About MoonBase Alpha
Moonbase, a new cyclical ecosystem being built on Arbitrum and zkSync, born from the ideology that the users are the project and not the product.
MoonBase leads with a DAO-driven AI offering engine. And all decisions on the platform will be decided collectively based on transparent and fair voting mechanisms.
The MoonBase Alpha ecosystem is comprised of the following tools and utility:
Easy, cost-efficient, and lighting-fast cross-chain swaps
User voted AIO governance systems and DAO
Farming opportunities with generous ROI and carefully curated pairs
Staking and Lending
Incubation and marketing support
Liquidity lock mechanism and user-created stablecoin launches
NFT-driven farming and earning
Each feature drives utility and compliments the others.
Source:
https://medium.com/@TheMoonBaseAlpha/moonbase-alpha-partners-with-argent-wallet-6b7712eff4c8