Arcade Added on GameSwift Platform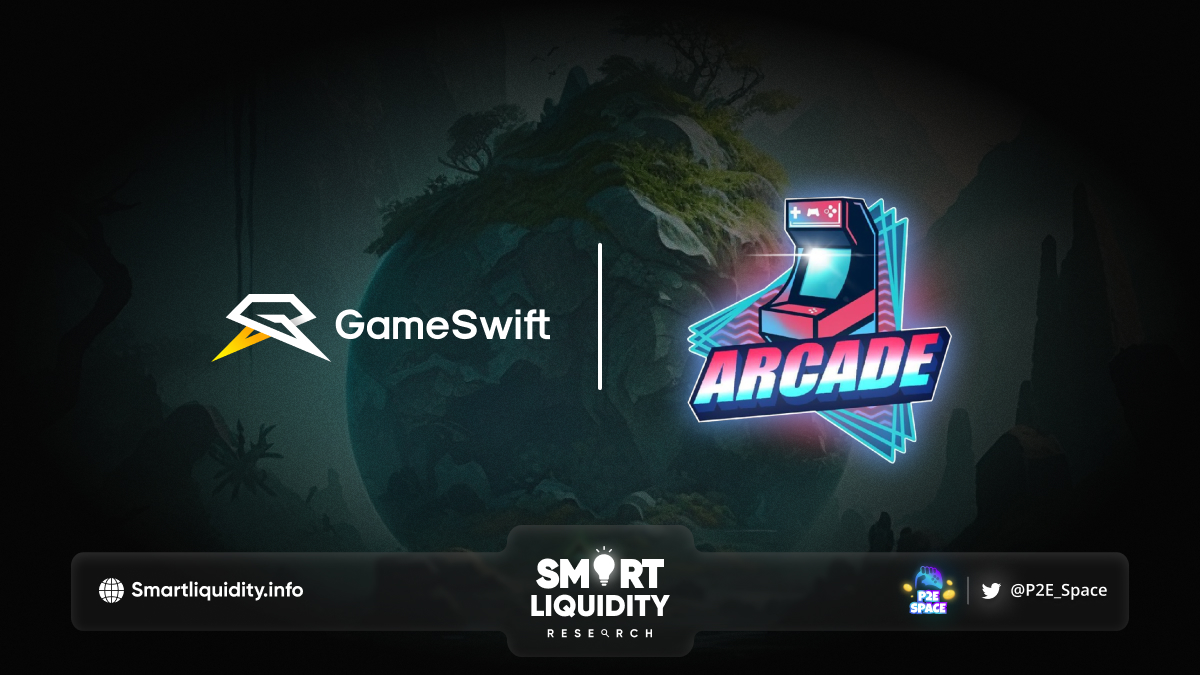 GameSwift has introduced Arcade as their new partner, a game that pays tribute to the classics while embracing the future, making its debut on the GameSwift Platform today.
Grab your virtual joystick and prepare to be transported to a Metaverse, where the essence of iconic arcade games fuses with the boundless potential of the digital realm. It's time to play Arcade on GameSwift!
Play with Your Favorite NFT Avatar: Unleash Your Unique Identity in the Arcade Metaverse
In Arcade, every player uncovers their unique identity through a captivating NFT Avatar. Within this virtual realm, gamers are presented with various NFT avatars to explore, each offering a chance to truly embody their personality. Arcade lets players stand out from the crowd and let their individuality shine as they select a character that resonates with their essence.
By showcasing your exclusive collection of rare and valuable NFTs, you can forge unique connections with friends and fellow gamers, immersing yourself in an unparalleled gaming experience.
Endless Possibilities in Arcade Land: Build, Customize, and Earn Rewards
Arcade lands serve as the fundamental building blocks of the Metaverse, offering you a canvas to unleash your creativity. Within Arcade are five unique regions, each featuring various land sizes. These dimensions dictate the space at your disposal and the types of items you can construct, personalize, and equip with utilities.
Design your ideal landscape, adorn it to your heart's desire, and prepare to reap the rewards of your endeavors!
But it doesn't stop there! You can also build any utilities and services from Web2 and Web3 on your land. Imagine hosting events, creating unique experiences, or even charging a fee for land entry or participation in your activities. The possibilities are endless, and the choice is yours.
Integration with Over 100 NFT Projects
Arcade takes integration to the next level by incorporating over 100 NFT projects. It boasts a universe of possibilities with multiple NFTs from different projects to explore.
This way, players can collect, trade, and interact with unique digital assets, expanding their virtual portfolio and creating connections within the vibrant gaming community.
Metaverse on the Go: Connect, Play, and Discover Anywhere, Anytime
Arcade brings the Metaverse to your fingertips, allowing you to connect, play games, discover new Web3 projects, and make friends wherever you go. Whether at home, on the move, or waiting for your next gaming session, the Arcade Metaverse is always accessible, offering endless entertainment possibilities.
Recognized as the winner of the Best Metaverse Concept at the 2023 Taipei Game Show, Arcade has quickly become a hub for gamers seeking thrilling experiences and a vibrant community.
Join the Arcade Metaverse today and embark on a journey of creativity, exploration, and endless fun. And if you want to know more about the project before hitting the Play Game button, we recommend visiting the links below.
About GameSwift
GameSwift is a game-changing product that is changing the web3 gaming industry.
As a decentralized and community-driven ecosystem, they provide all the elements required to build a true web3 gaming empire. It is a 360-degree platform for game developers and also gaming studios. Offering all of the tools necessary to launch web2 games into the web3 environment. As well as a space for true gamers who want to participate in the crypto world and become a part of web3.
About Arcade
Arcade is a virtual world offering an inclusive and interoperable Metaverse featuring popular brands, Web3 projects, and games for building, socializing, and playing together. Whether you're a fan of NFT avatars, exploring virtual lands, or connecting with fellow gamers, Arcade has something for everyone!
SOURCE: MEDIUM