Mocaverse and CyberConnect Strategic Partnership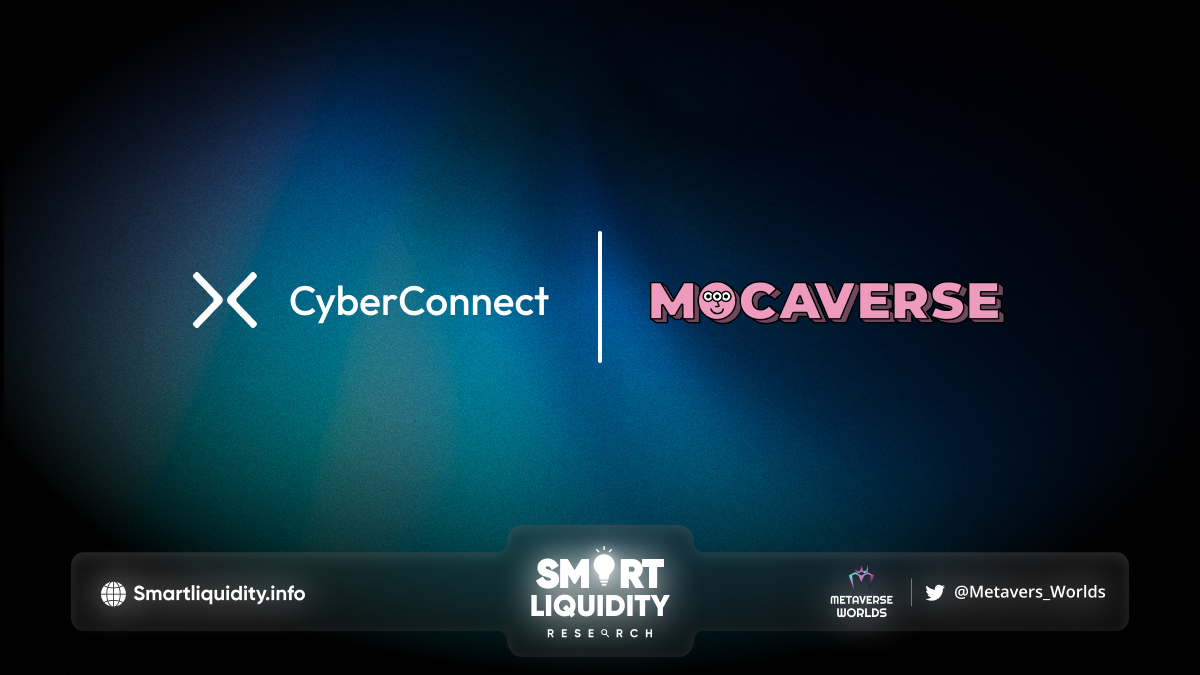 Mocaverse, the flagship membership NFT collection of Animoca Brands, has announced a strategic partnership with decentralized social network CyberConnect.
The partnership will utilize CyberConnect's scalable and composable cross-chain infrastructure and social network protocol to power the Mocaverse Web3 Membership Program.
Through this strategic partnership, Mocaverse and CyberConnect will empower Mocaverse NFT holders to build their Web3 social reputation, establish meaningful connections, and co-create value through the various aspects of Mocaverse, including Moca XP, Realm Tickets, and NFTs.
To kickstart the partnership, Mocaverse will leverage CyberConnect's protocol to tokenize the content of Mocaverse and Mocaverse NFT holders on to the Link3 platform, a Web3-native social network built on the CyberConnect protocol. This will be the first step to put content ownership and engagement on-chain, as it will enable Mocaverse NFT holders to own the content they create, and their engagement with each other will generate Moca XP, the points and rewards system of Mocaverse.
About CyberConnect
CyberConnect is Web3's earliest and biggest decentralized social network, that enables developers to create social applications empowering users to own their digital identity, content, connections, and monetization channels. It consists of three user-focused features: CyberProfile, a decentralized identity standard that provides access to Web3; CyberConnect Social Graph, which links your digital identity, data, content, and friends; and CyberWallet, a smart contract wallet that provides an easy onboarding experience to Web3 social.
About Mocaverse 
Mocaverse is an ambitious project by Animoca Brands that aims to bring together the company's portfolio projects, subsidiaries, joint ventures, and partners through a unique NFT collection. Mocaverse features 8,888 Mocas, which are NFT profile pictures (PFPs) that serve as a membership pass for Animoca Brands' team members, investors, partners, and certain token holders. The goal of Mocaverse is to unite the Web3 community through shared purpose and values by allowing holders to exchange ideas, learn, connect, play games, and build the future of Web3.
SOURCE:
Animoca Brands