Ava Labs Introducing AvaCloud Web3 Launchpad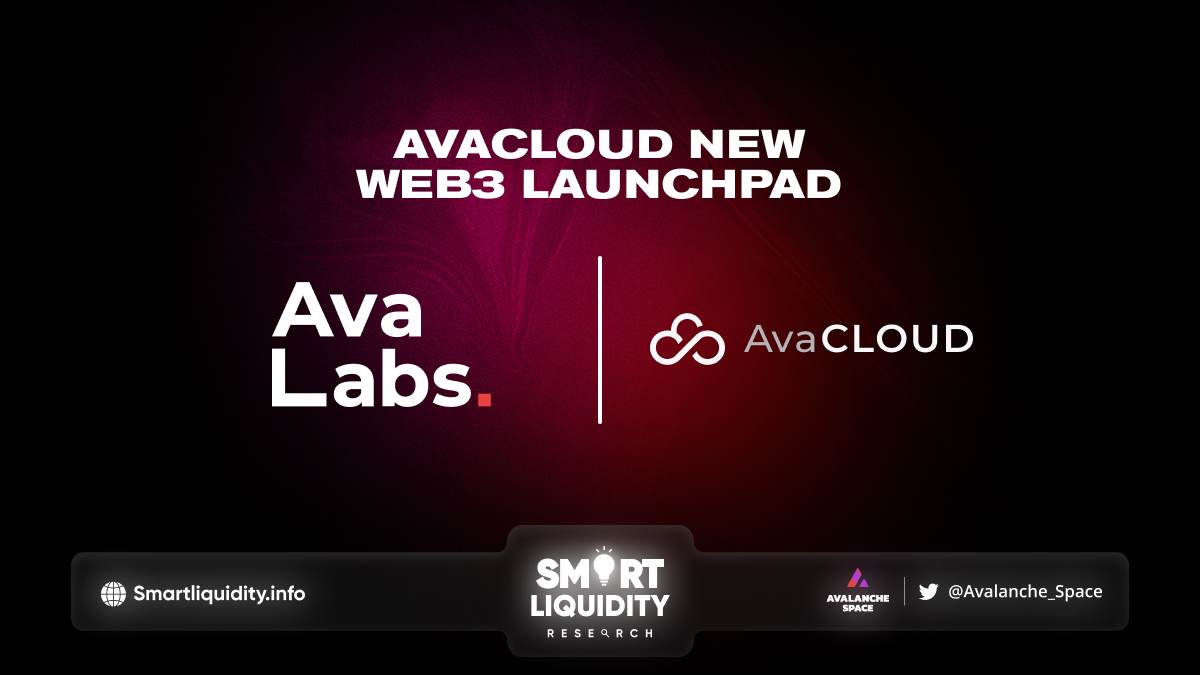 Ava Labs Introducing AvaCloud Web3 Launchpad for deploying and scaling no-code, fully managed custom blockchains.
Developing a blockchain is a time-consuming and costly procedure. Businesses may use AvaCloud to save time-to-market and expense by deploying fully supported networks without hiring a single web3 employee.
Labs Introducing AvaCloud Web3 Launchpad, AvaCloud shows that Ava Labs Ava is still committed to being the first to use blockchain technology in the real world. Operators can make both permissionless, sovereign networks like Merit Circle's future Beam and permissioned, regulatory-optimized environments like Evergreen, which was just released.
AvaCloud users include a diverse range of Web3 builders, ranging from large global enterprises to small teams of Web3 developers. Operators can easily launch a testnet blockchain using an intuitive no-code portal. This can be done with just one click and the blockchain can be customized with a range of features to meet any regulatory framework or use case. Best of all, this service is completely free. AvaCloud utilizes the top-tier hosting infrastructure provided by Amazon Web Services (AWS) to enhance the dependability of its services.
"AWS is thrilled to power the next generation of blockchain adoption through AvaCloud," said Allyson Fryhoff, managing director of AWS nonprofit and nonprofit health. "This service reflects our mission to help organizations lower costs, become more agile, and innovate faster."
AvaCloud marks a landmark shift in blockchain usability and enterprise adoption. As of this release, Korean conglomerate SK, popular gaming app Blitz, and AAA game studio Shrapnel are among a batch of companies designing their custom blockchains through AvaCloud.
"For building a large scale, free to play AAA game, there are several things that are top of mind – performance, economics, and security. Avalanche [blockchains] deliver on all three" said Marc Mercuri, Head of Platform at Shrapnel. "AvaCloud lets me spend more time focused on creating differentiated value."
The AvaCloud product suite has four components: 
Managed Validators provide automated installation and scaling, increased security, and built-in updates to ensure optimal performance. Businesses of any size can now leverage the power of blockchain in a cost-friendly way.
Automated Blockchain Builder allows the building of a public or private blockchain using a no-code portal. Customers reap the benefits of a dedicated infrastructure team and receive 24/7 technical support to manage and maintain the network.‍
Comprehensive Data Tools save on blockchain data resource costs and provide access to enriched data from across the entire Avalanche network and Ethereum to power NFT marketplaces, DEXs and more. ‍
Chain Interoperability via Avalanche Warp Messaging provides limitless communication between all blockchains on the Avalanche Network.
With the launch of AvaCloud, Ava Labs reaches a new milestone in its mission to empower businesses and creators to build a better future with next-gen blockchain technology. This opens new revenue opportunities for the firm and sets the stage for mass-adoption ready cloud-based infrastructure in blockchain.
About Ava Labs
Ava Labs makes it simple to launch decentralized applications on Avalanche, the fastest smart contracts platform in the blockchain industry. Empowering people to easily and freely digitize all the world's assets on one open, programmable blockchain platform.
SOURCE: https://www.avax.network/blog/ava-labs-announces-avacloud-empowering-businesses-to-launch-custom-fully-managed-blockchains-in-minutes