Etonec and Mina Foundation Partnership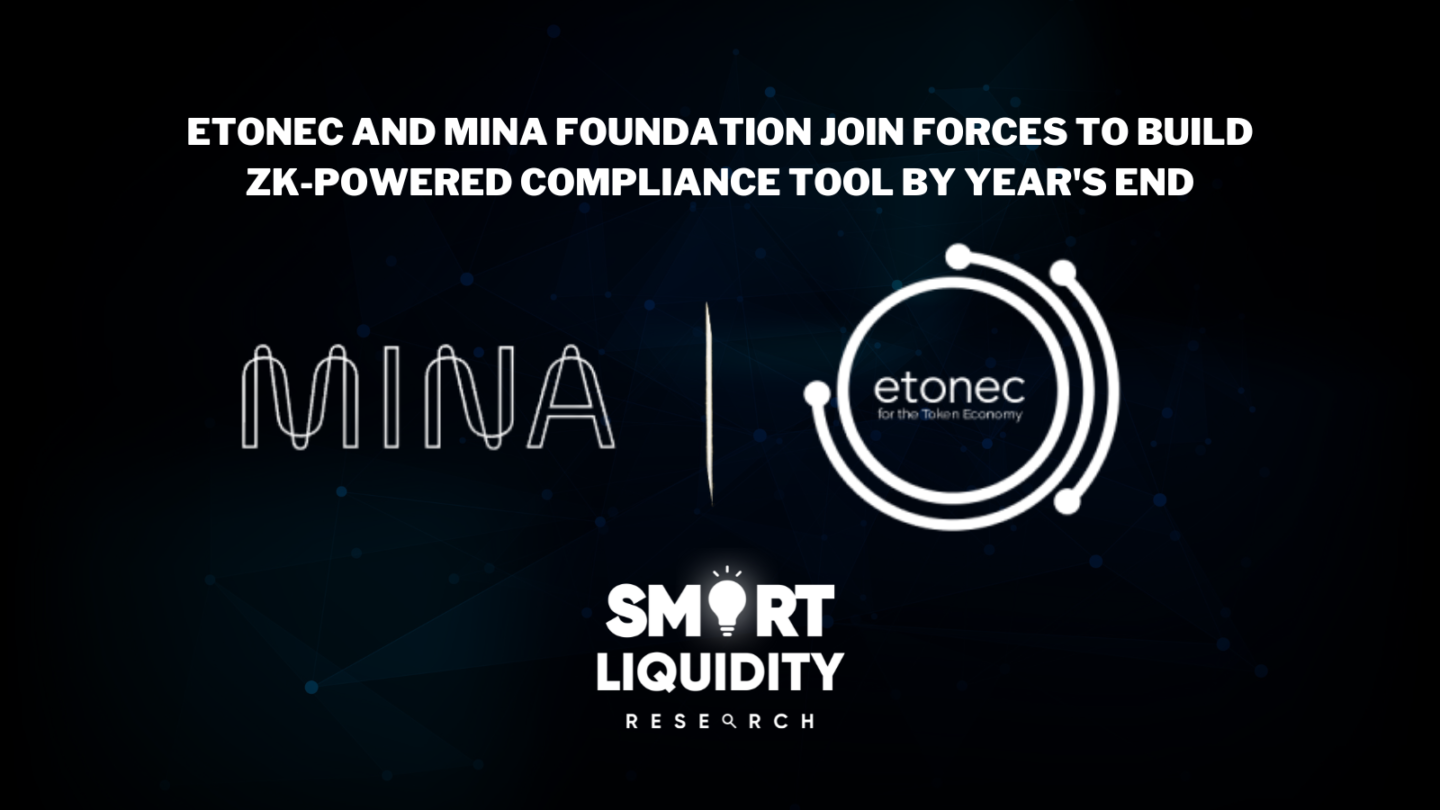 Etonec and the Mina Foundation have announced their partnership to create a compliance tool empowered by zero-knowledge proofs (ZK) technology, set to be launched by the end of the year.
Etonec, a leading provider of compliance solutions, announced a partnership with the Mina Foundation to leverage the innovative capabilities of ZK proofs.
The collaboration aims to address the growing demand for efficient compliance solutions in the blockchain industry. The tool aims to deliver transparent and auditable compliance processes by incorporating ZK proofs, actively ensuring the fulfillment of regulatory requirements while safeguarding the privacy of individuals and organizations involved.
Etonec and the Mina Foundation envision their joint efforts as a significant step forward in enhancing compliance practices within the blockchain ecosystem. The ZK-powered tool aims to offer a robust and user-friendly solution, enabling businesses and individuals to navigate compliance challenges effectively.
As the year progresses, the industry eagerly awaits the release of this compliance tool, which holds the promise of simplifying and streamlining compliance procedures while upholding data privacy and security standards. The collaboration between Etonec and the Mina Foundation represents a pivotal moment in the evolution of compliance solutions in the blockchain space.
The successful development and implementation of the ZK-powered compliance tool could have far-reaching implications, fostering wider adoption of blockchain technology by enterprises and institutions seeking to comply with regulatory frameworks without compromising on privacy and confidentiality.