Euro Coin Available on Avalanche Blockchain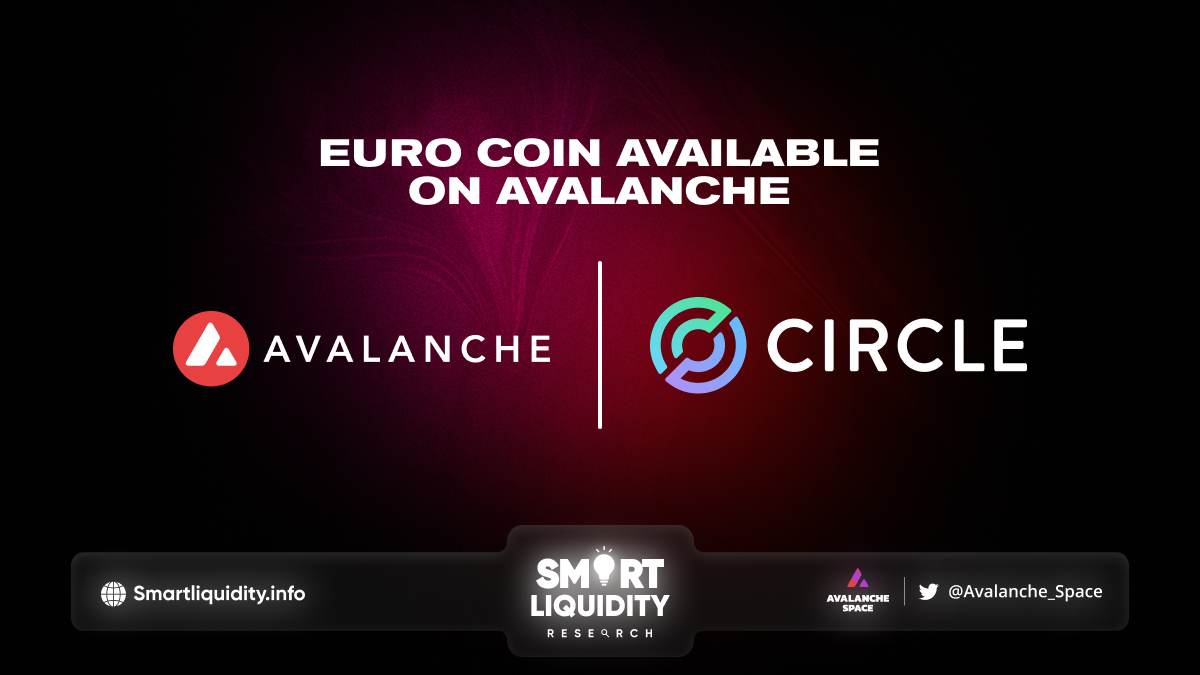 Euro Coin Available on Avalanche Blockchain, the euro-backed stablecoin is being launched to provide faster, more efficient payments and financial services for developers and their users.
Circle, a global digital financial technology firm and the issuer of USDC and Euro Coin, Introducing Euro Coin Available on Avalanche Blockchain, can significantly boost euro liquidity and offer greater flexibility to users worldwide seeking to conduct transactions in euros via Euro Coin, alongside USDC for U.S. dollar transactions. Integrating Euro Coin into your app is a breeze if you're already supporting USDC. Avalanche developers can easily create stablecoins based on similar smart contract designs.
"When we first introduced Euro Coin on Ethereum last year, we wanted anyone with an internet connection to have access to the euro across borders and time zones," said Joao Reginatto, VP of Product at Circle. "By launching Euro Coin on Avalanche's fast and efficient platform, we can help developers and their users experience near-instant, more cost effective financial transactions and unlock new possibilities for payments, remittances and 24/7 FX."
"Bringing Euro Coin to the Avalanche blockchain is a pivotal moment for Avalanche, and opens new possibilities for our developers and end users," said John Nahas, Vice President of Business Development at Ava Labs. "We continue to see great adoption and volume behind Circle's USDC, and expect great feedback and usage of Euro Coin on Avalanche. DeFi continues to expand into a multi-currency, cross-border environment – delivering a trusted and fully reserved euro stablecoin like Euro Coin will greatly accelerate the adoption of instant payments and remittances to a much larger swath of the world."
Euro Coin liquidity is now available on Avalanche for Circle Account holders to engage in cryptocurrency capital markets, custody, and payment transactions involving Euro Coin.
Leading Avalanche apps and wallets will support Euro Coin, including: BENQI, Cables, Core, Curve, Dexalot, GMX, NFT-TiX, Pangolin, Platypus, Shift Markets and Trader Joe.
Developers can integrate with the Euro Coin smart contract on Avalanche today and begin tapping into growing liquidity.
About Circle
Circle is transforming the way money moves by making it more accessible, inclusive, and efficient increasing economic opportunity and prosperity around the globe.
About Avalanche