KingdomStarter Strategic Partnership with 3VERSE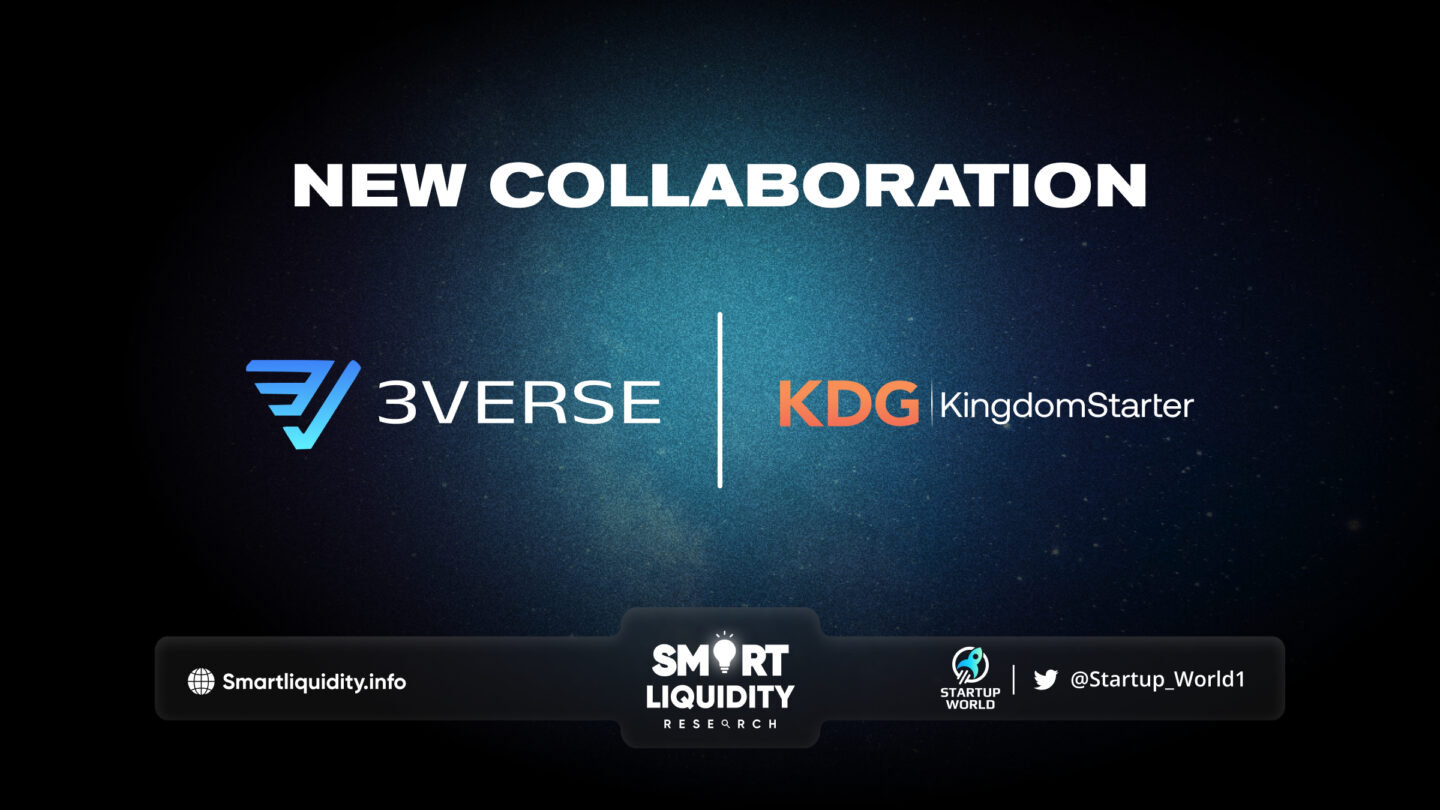 KingdomStarter is happy to announce strategic partnership with 3VERSE, a competitive, turn-based strategy game where players can use their PFPs to battle other PFPs.
How will KDG and 3VERSE collaborate together?
IDO Support: KDG will pave the way for 3VERSE to launch their IDO on their KingdomStarter Launchpad.
Experience partner's ecosystem: 3VERSE's users will be granted access to KDG's ecosystem with a variety of outstanding features. Besides, KDGers will have the chance to get the first and exclusive access to 3VERSE's platform.
Airdrop: They will work together to hold a big airdrop for both communities and list this event on KDG Airdrop Portal.
Marketing support: Mutual marketing initiatives will be carried out to help both parties thrive such as: AMA, events, minigames and they can give advice for each other's plans…
Community: They aim to expand the community of both projects and create optimized benefits for all users.
Resources: Both parties will share resources in the fields of technology, NFTs, and KOL connections to help the other become stronger.
Why 3VERSE?
At KDG, they aim to bring their users the best benefits and quality IDO projects. Partnership with 3VERSE will significantly support tnem in serving them community for these purposes. KDG users can:
Play and compete in this browser-based blockchain game
Battle using any PFPs you own and climb the leaderboards
Play on IOS or Android. No NFTs or Crypto wallets needed
Buy tokens of 3VERSE at early stage
Join the airdrop and other events to earn free tokens with 3VERSE
♻️ Looking further ahead, they will be working closely with 3VERSE to strengthen both their positions in the blockchain industry and bring valuable benefits to their communities.
About 3VERSE
3VERSE is a Cross IP game where players can use any Profile Picture NFT (PFP) that they own to power up their mech and fight other mechs, bringing real utility to multiple NFT collections.
After over a year of development with an AAA team, 3VERSE is already playable prior to launch and has hosted several competitive tournaments among its active community of gamers. At its core, it is a competitive, turn-based strategy game that can be picked up easily by beginners, yet challenging to truly master.
About KingdomStarter
KingdomStarter is a decentralized fundraising platform that enables projects to raise capital on multiple chains as well as brings them exclusive support to develop through our services including community building, marketing, advisory, partnership expansion, technical service etc. It also gives investors the opportunity to get early access to top-tier projects and invest in token sales at an initial stage.
They aim to become the future of decentralized & crowdfunding platform with top popular networks, highly-vetted projects in various fields: Web3, AI, Gamefi & Metaverse, Defi,… and the best experiences for users.
Source:
https://medium.com/kingdomstarter/kingdomstarter-3verse-announce-a-strategic-partnership-8addb6ec8bb0