NeoFi and Carbon Collaboration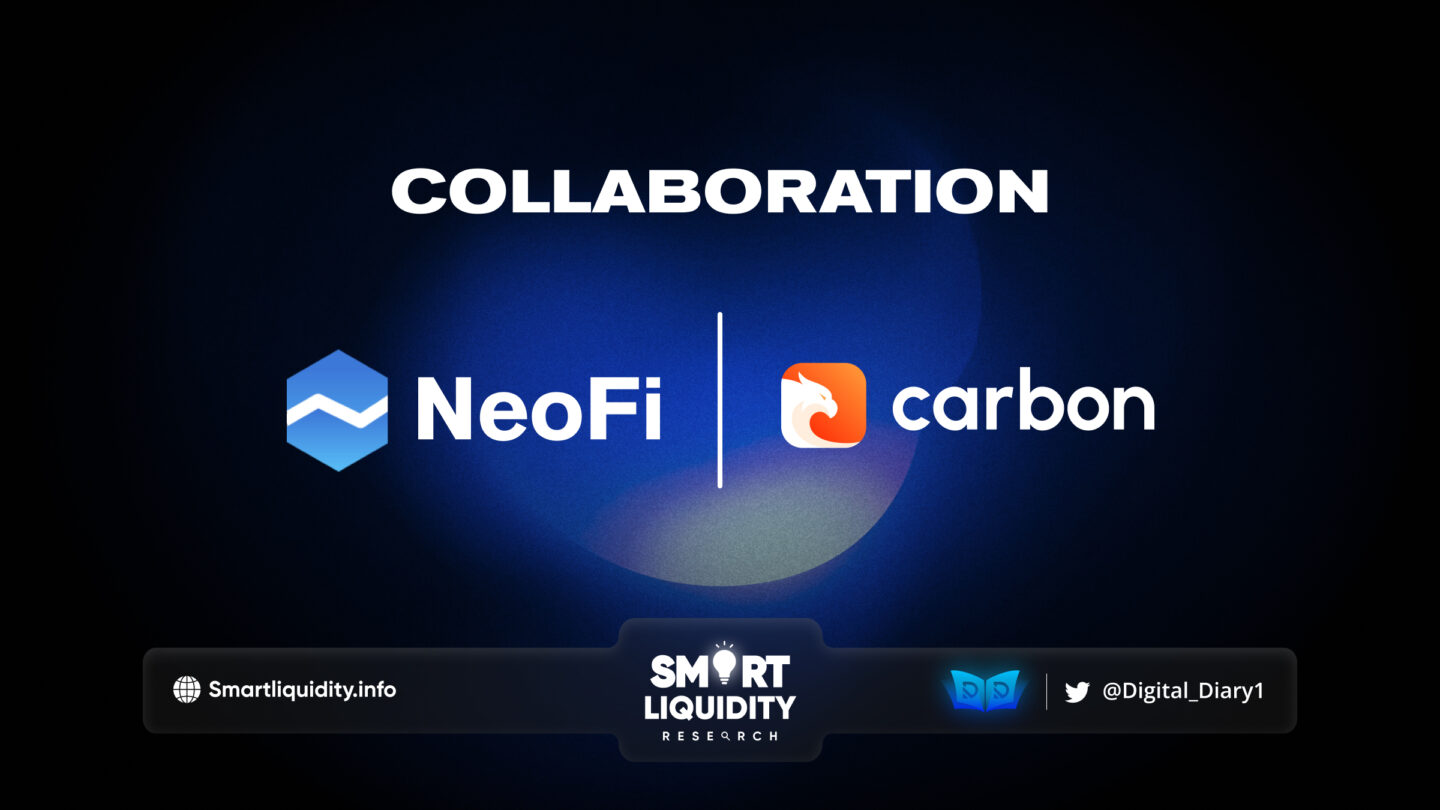 NeoFi is thrilled to announce its partnership with Carbon Web3 Browser, a leading web browser in the blockchain space. This strategic partnership will go a long way in providing users with an easy way to access NeoFi directly on their disruptive platform. This partnership will also allow them to list Carbon's native token $CSIX, on our exchange as well as get featured in our curated baskets further strengthening our ecosystems.
The collaboration will also give leeway to Carbon users to enjoy access to their comprehensive ecosystem. They will be able to seamlessly navigate to NeoFi within the browser itself. This will help eliminate the need for users to switch between different applications and sites. This way crypto trading experience will be streamlined reducing friction.
With NeoFi's integration into the Carbon Browser, users can buy, sell and trade cryptocurrencies directly within the interface. Under one unified platform, Carbon users will be empowered with a wide range of crypto trading capabilities. Their user-friendly interface and advanced trading features provide a seamless and intuitive experience.
They also have lined up new opportunities for token holders thanks to their collaboration. The native token $NEOFI will also be listed on Carbon Browser's wallet expanding its accessibility and usability for their community.
The existing as well as new user base will also discover the benefits of using Carbon Browser. They will benefit from its secure and user-friendly web browser experience. It's a give and take and the partnership intends to mutually benefit users of both the platform making it an interconnected system. This collaboration paves the way for future innovations in the blockchain industry, as both platforms work together to empower users and drive the mass adoption of cryptocurrencies.
About NeoFi
NeoFI is a crypto-investment solution designed to automatically help every scale investor diversify their investment portfolio and risks. They relies on NeoFi baskets to help investors invest in their preferred niche with a single click.
NeoFI is working to onboard the next billion users to the cryptocurrency space. The project believes that its efforts will revolutionize the world of cryptocurrencies and level the playing field by offering more tools to retail investors.
About Carbon
Carbon Web3 Browser is a cutting-edge web browser designed for the decentralized web. It provides users with a seamless and secure browsing experience, enabling direct access to decentralized applications (dApps), blockchain networks, and cryptocurrency services. With a user-friendly interface and advanced features, Carbon empowers users to explore the world of Web3 with ease, ensuring privacy, security, and a smooth web experience.
SOURCE: MEDIUM