SteakHut Partnership with Moremoney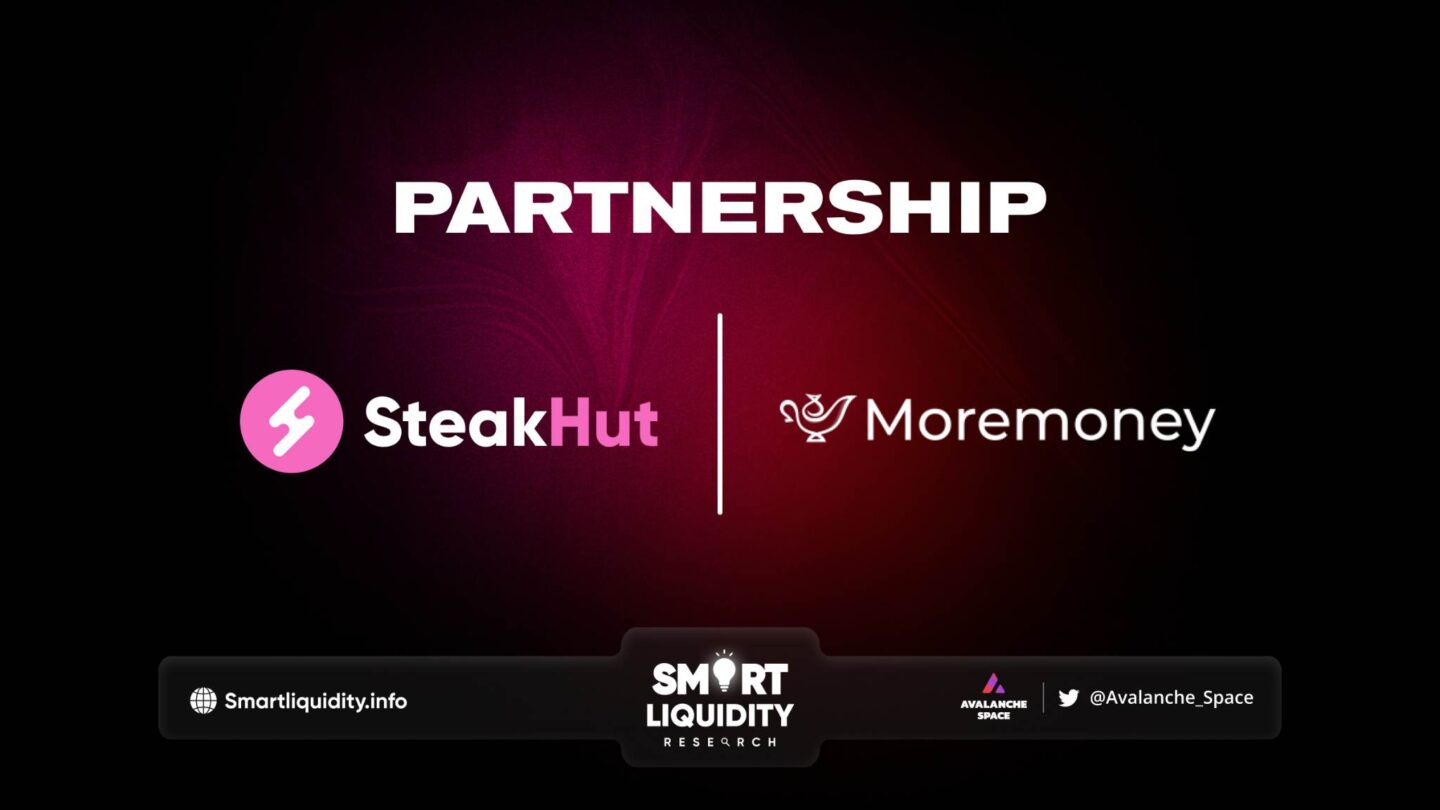 SteakHut Partnership with Moremoney to create deep liquidity for your favorite tokens.
SteakHut Partnership with Moremoney to offer capital-efficient liquidity provisions on top of Trader Joe V2, Avalanche's premier decentralized exchange.
SteakHut is assisting Avalanche in developing an effective focused liquidity layer. One-of-a-kind liquidity management software optimizes and automates concentrated liquidity holdings. This enables incredibly capital-efficient liquidity.
The MONEY-AVAX & MONEY-USDC Liquidity Vaults
Two Moremoney liquidity vaults, MONEY-AVAX, & MONEY-AVAX are now open to users across Avalanche to provide liquidity and earn swap rewards.
SteakHut is a key liquidity provider for the Trader Joe V2 DEX, providing MONEY-AVAX & MONEY-USDC liquidity vault and smart contracts to keep liquidity active through automated rebalancing.
SteakHut's liquidity provisions offer LPs a range of "set-and-forget" liquidity options to deposit their tokens and keep returns-optimized.
SteakHut's smart contracts will automatically rebalance and reinvested tokens to ensure liquidity is within the chosen strategy, saving time and gas from managing own liquidity daily.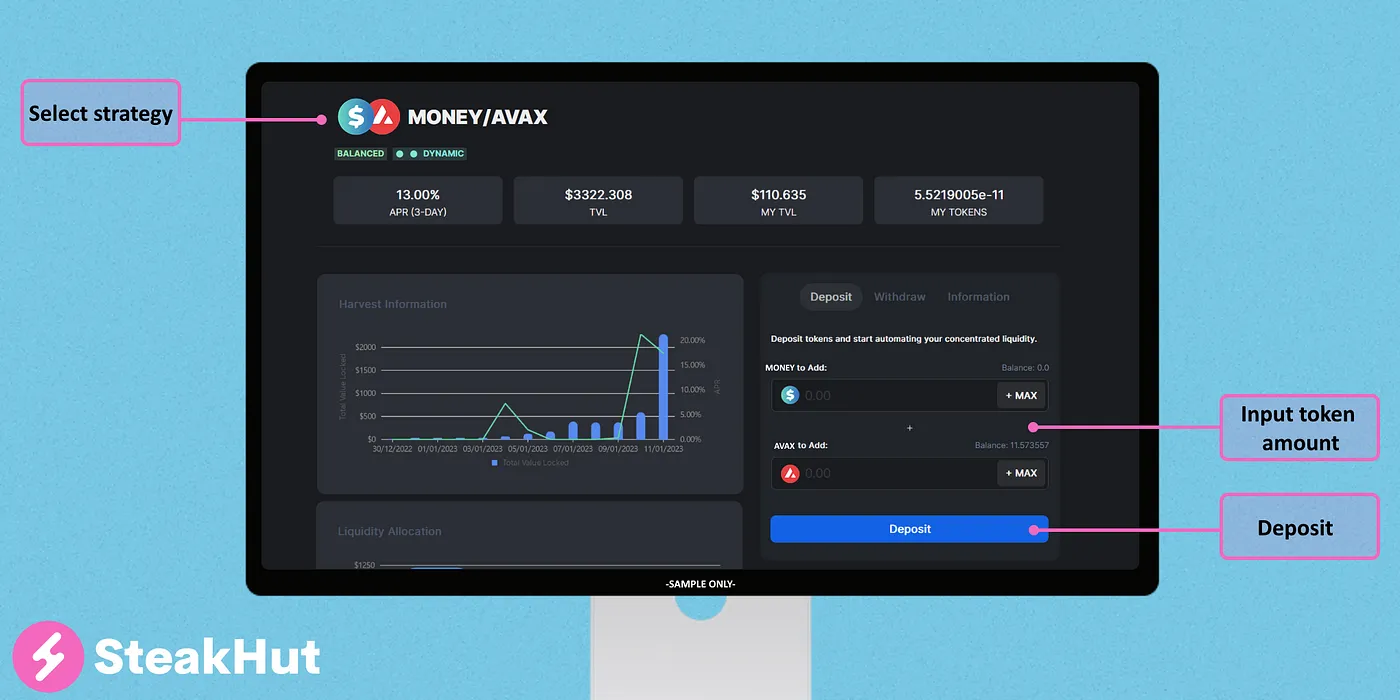 Users can deposit into the liquidity vault in a few easy steps:
· Step One: Locate the MONEY-AVAX & MONEY-USDC strategy on the SteakHut platform
· Step Two: Enter the number of tokens to stake (note SteakHut uses concentrated liquidity, the vault ratio will often fluctuate from 50:50)
· Step Three: Approve both tokens with SteakHut
· Step Four: Deposit and approve the transaction
Liquidity Vault Technical Parameters
Strategy design
Dynamic Range Strategy (MONEY-AVAX): Liquidity is provided on Trader Joe V2 in set bins surrounding the active bin. When the active bin moves towards the edge of SteakHut's liquidity range a rebalance is called. This ensures that liquidity is always provided surrounding the active bin.
Stable Strategy (MONEY-USDC): Liquidity is provided on Trader Joe V2 surrounding the $1 price bin. No rebalance is called, and liquidity is constantly compounded and deposited around the $1 price range.
The Liquidity Layer of Web3
SteakHut Liquidity introduces a novel decentralized liquidity management protocol that enables liquidity providers and tokenized protocols to optimize their capital on Trader Joe's DEX V2: The Liquidity Book.
About Moremoney
Moremoney, is a stable borrowing protocol native to the Avalanche blockchain. Moremoney is a lending protocol for opening overcollateralized debt positions using liquidity pool tokens, interest-bearing tokens, and other major tokens as collateral.
About SteakHut
SteakHut is creating "The Liquidity Layer of Web3", a first-of-its-kind liquidity management platform aimed to keep DeFi Liquidity.
SOURCE: https://medium.com/@SteakHut/partnering-with-moremoney-to-create-deep-liquidity-8ca02e5d947c