Zokyo Partners with BuidlersTribe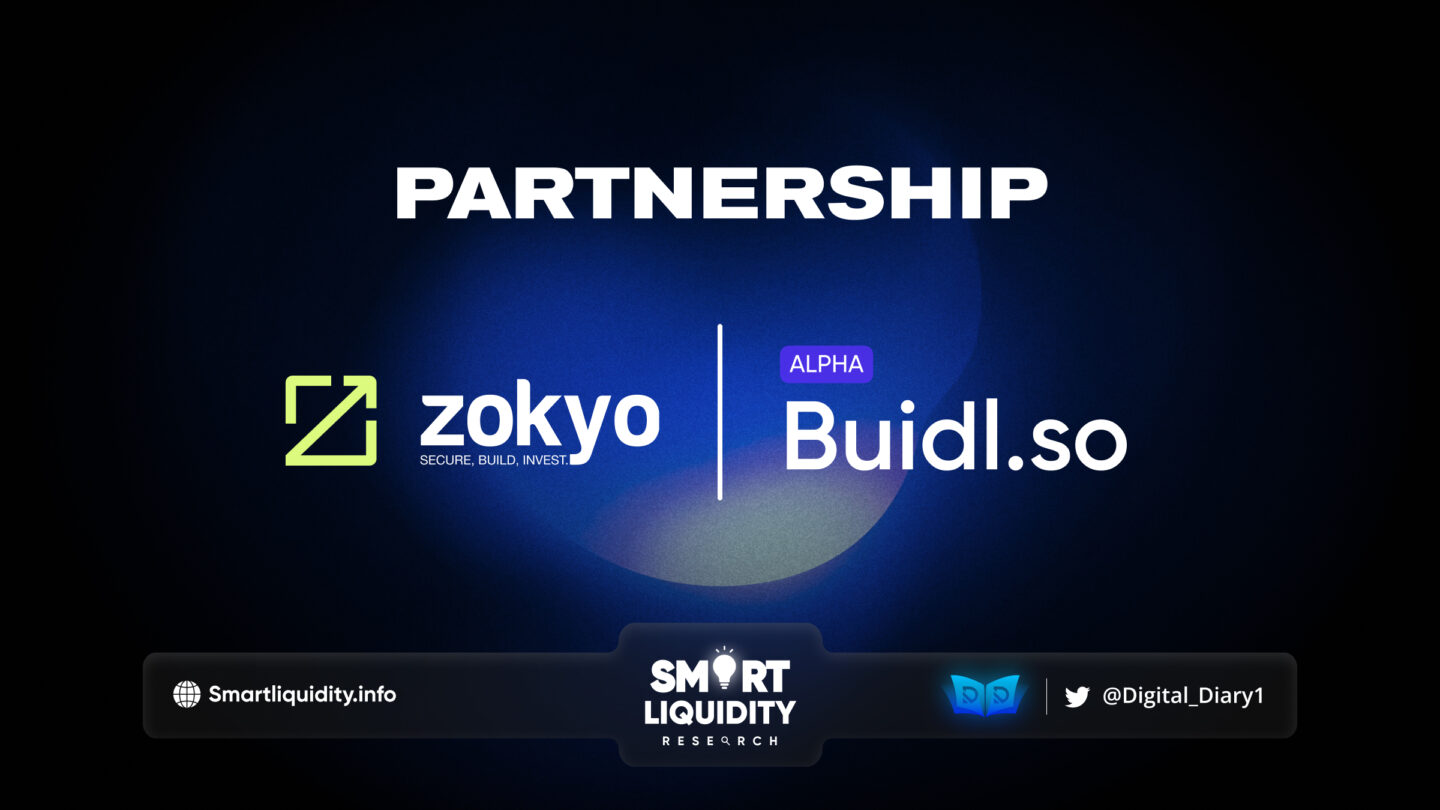 Zokyo has partnered with Web3-native incubator BuidlersTribe to accelerate innovation and security across Web3. As an ecosystem partner, Zokyo will support BuidlersTribe's startup support ecosystem with security services, including smart contract auditing, penetration testing, and much more.
"We are thrilled to partner with BuidlersTribe and bring our Web3 security expertise to their program," said Andrew Rowlstone, CBDO at Zokyo.
Zokyo boasts extensive security expertise and a proven track record of supporting founders building in Web3. The firm's deep understanding of the technical and economic underpinnings of decentralized systems helps deliver advanced and effective services and solutions.
BuidlersTribe is constructing an expansive, distributed startup support ecosystem on their revolutionary platform, buidl.so. This system ingeniously screens high-signal projects by meticulously assessing their proof of progress. Among their ambitious initiatives are the organization of interactive demo days, the generous deployment of grants, and the operation of numerous support programs on buidl.so. These initiatives are tailored to benefit chains, tools, and protocols eager for visibility among early-stage startups.
The platform proudly hosts an impressive portfolio of more than 1,100 startups and an active network of over 300 investors. BuidlersTribe is actively cultivating founder communities to foster global connectivity, establishing strong footholds in over 51 cities worldwide. By doing so, they are encouraging the cross-pollination of ideas and supporting the blossoming startup ecosystem on a global scale.
"Through this collaboration, we will empower the founders incubated by BuidlersTribe with the necessary knowledge to implement security best practices, enabling builders to thrive and scale securely," Rowlstone added.
Partnerships within the crypto sphere play a vital role in crafting innovative and efficient decentralized applications and systems. Working together enables various entities to capitalize on their individual capabilities and resources, fostering more creative and cooperative outcomes. These strategic connections also encourage interoperability, fortify the Web3 community, and stimulate both acceptance and expansion.
This strategic partnership between Zokyo and BuidlersTribe brings together two organizations working diligently to realize a shared vision. By leveraging complementary strengths and expertise, Zokyo and BuidlersTribe are poised to help crypto founders and startups thrive and scale on a secure foundation.
About BuidlersTribe
BuidlersTribe is building a distributed startup support ecosystem on buidl.so which filters out high signal projects by measuring their proof of progress. Some of their initiatives involve hosting demo days/deploying grants and running other support programs on buidl.so for chains/tools and protocols who need exposure to early stage startups. Currently the platform hosts 1100+ startups, 300+ investors and is building founder communities in over 51 cities globally.
About Zokyo
Zokyo ("augment" in Japanese) secures, builds, and invests in legendary crypto/web3 projects. They keep pace with your in-house development team and provide blockchain security, design, and development talent to startups and enterprise organizations as needed.
As a go-to crypto/web3 security, development, and investment partner working with some of the most progressive companies since 2018, we are highly experienced in tackling some of the most challenging problems with an entrepreneurial spirit.
With immediate access to in-demand skills ranging from security auditing, cryptography, white-hat hacking, mathematical specifications of network design, UI/UX design, QA, and full-stack engineering, we help legendary companies accelerate time to market and achieve their goals on time and on budget.
SOURCE: MEDIUM