Amulet Official Partnership with FYEO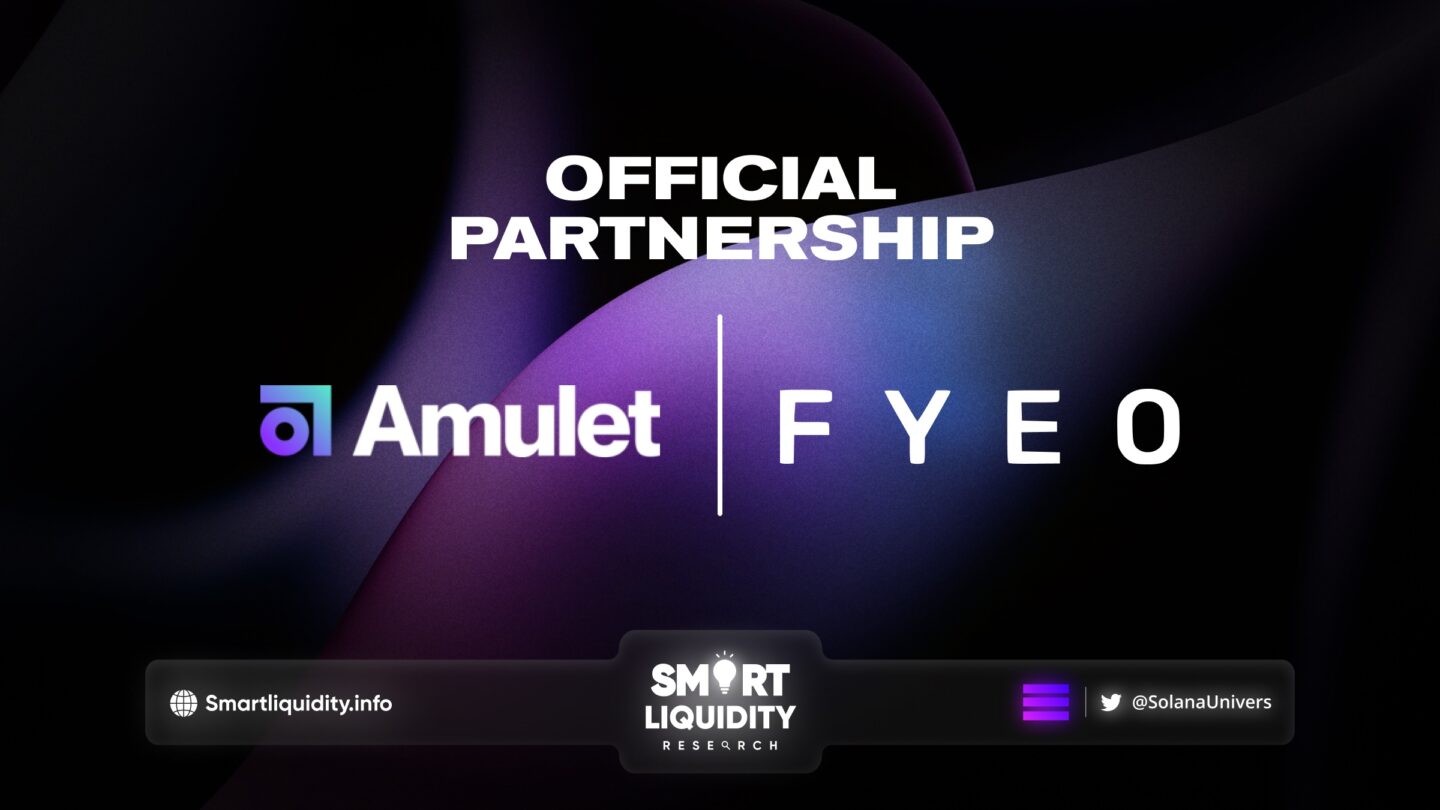 Amulet Protocol is thrilled to announce its official partnership with FYEO, a prominent cybersecurity company. Observant members of the AmuNation community may have already spotted the FYEO logo prominently displayed on the website, marking the beginning of this significant collaboration.
Amulet Official Partnership with FYEO
Amulet and FYEO have forged a strategic partnership based on their shared vision of enhancing security and safeguarding the Web3 ecosystem. FYEO, renowned for its expertise in cybersecurity, has embraced Web3, AI, and decentralized technologies to defend against cyber threats. FYEO's comprehensive suite of solutions, including security audits, real-time threat monitoring, and decentralized identity management, equips them to effectively protect companies and individuals.
Both organizations actively dedicate themselves to shielding users and preventing hacks in an ever-evolving technological landscape, making collaboration a natural choice. In 2022, phishing attacks witnessed a staggering 61% year-on-year increase, with web3 phishing campaigns soaring by 482%.
To address this escalating issue, FYEO recently launched a free extension called "FYEO Agent" for Google Chrome and Brave browsers. This extension provides real-time protection against potential phishing attacks, empowering individuals to browse the web securely.
By combining their strengths and resources, Amulet and FYEO aim to tackle emerging cyber threats and create a safer environment for users as the world of technology continues to advance rapidly.
With the growing prevalence of phishing exploits and the increasing sophistication of hackers, protecting against such threats is more crucial than ever. FYEO Agent, an extension developed by FYEO, leverages their advanced FISKO AI and deep learning capabilities to detect potential phishing websites directly at the browser level.
Key features of FYEO Agent include:
Real-time Browser Phishing Protection: The extension actively scans and identifies phishing attempts in real-time, providing immediate protection against malicious websites and phishing attacks.
Leaked Credential Alerts:FYEO Agent actively alerts users if their credentials have been compromised or leaked, enabling them to take proactive measures to secure their accounts and sensitive information.
AI-powered Self-learning and Self-correcting: The extension utilizes artificial intelligence to continuously learn and adapt to new phishing techniques, ensuring ongoing effectiveness in detecting and blocking threats.
Simple and Quick Setup: The design of FYEO Agent prioritizes user convenience, offering a straightforward and speedy setup process that allows users to easily benefit from its protective features without any hassle.
By deploying FYEO Agent, individuals can enhance their browsing security and minimize the risk of falling victim to phishing attacks. With real-time protection, leaked credential alerts, AI-powered capabilities, and a user-friendly experience, this free extension serves as a valuable tool in safeguarding against online threats.
Amulet and FYEO are confident that their partnership will contribute to the overall strengthening of the industry. Both organizations are eagerly anticipating the opportunity to collaborate and develop effective strategies to combat cyber threats collectively in the future. By joining forces, they aim to create a safer and more secure environment for individuals and businesses operating in the digital landscape. Together, they will work towards innovative solutions and proactive measures to tackle emerging cybersecurity challenges and protect the integrity of the Web3 ecosystem.
About FYEO
FYEO provides a wide range of services to enhance Web3 security, including security audits, real-time threat monitoring, AI-powered anti-phishing, and decentralized identity management. These services equip individuals and organizations with strong security measures to protect their digital assets and mitigate potential cyber threats in the Web3 ecosystem.
About Amulet
Amulet is a decentralized cover protocol built for the Rust-based ecosystem, starting with the Solana blockchain. Amulet has designed an innovative and open cover model, which not only effectively addresses the common challenges of existing decentralized cover protocols, but also creates a new paradigm shift for the whole cover offering sector.
SOURCE
https://amulet.org/blog/amulet-x-fyeo-a-partnership-built-on-protecting-web3/