Sphere Labs Strategic Partnership with Helium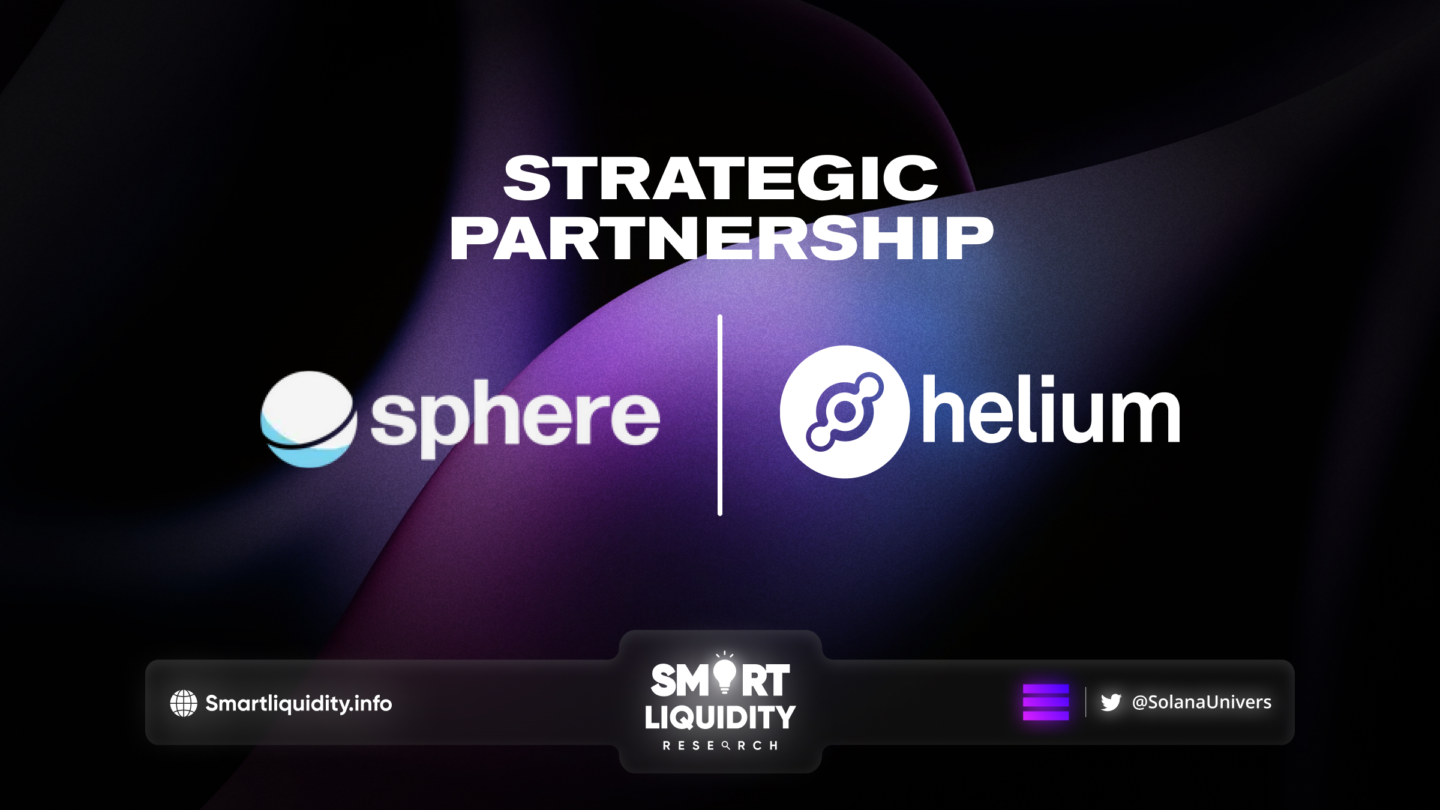 Sphere Labs, a payments infrastructure for the next generation of the internet, has announced its strategic partnership with Helium, marking the beginning of an exciting new era for IoT and mobile networks. The collaboration aims to bring groundbreaking advancements to these industries, leveraging the power of Helium's innovative network infrastructure.
The strategic partnership between Sphere Labs and Helium is expected to have a profound impact on IoT and mobile networks, enabling enhanced connectivity, scalability, and reliability. By combining Sphere Labs' expertise in cutting-edge technologies with Helium's revolutionary network architecture, the two companies aim to reshape the landscape of IoT and mobile communications.
One of the key objectives of this partnership is to address the existing challenges faced by IoT and mobile networks, such as limited coverage, high costs, and scalability issues. Through collaborative efforts, Sphere Labs and Helium are set to introduce innovative solutions that will overcome these barriers and unlock the full potential of IoT and mobile applications.
The collaboration will empower developers, businesses, and individuals to seamlessly connect their devices to the Helium network, fostering a thriving ecosystem of IoT and mobile applications. The partnership will enable a wide range of use cases, from smart home automation and industrial IoT to asset tracking and supply chain management.
With this partnership, Sphere Labs and Helium are at the forefront of driving transformative change in the IoT and mobile network sectors. Poised to revolutionize connectivity, reliability, and scalability in these industries, they harness their combined expertise and resources, ushering in a new era of possibilities.
Both Sphere Labs and Helium are excited about the potential of this partnership and the positive impact it will have on IoT and mobile networks. As the collaboration unfolds, stakeholders can look forward to witnessing groundbreaking advancements that will shape the future of IoT and mobile communications.
About Sphere Labs
Sphere Labs, an industry leader, introduces the next dimension of payments with its powerful and permissionless platform. Offering a robust API and a user-friendly no-code platform, Sphere empowers developers and merchants with the superpowers they need to revolutionize the payments landscape.
About Helium
Powered by the Solana Blockchain, The People's Network represents a paradigm shift for decentralized wireless infrastructure.
SOURCE
1/ We are thrilled to announce that we have partnered with @helium, a groundbreaking DePIN protocol that is utilizing the @solana blockchain to create people-powered IoT and mobile networks.

Introducing the Helium Data Credits Portal 👇 pic.twitter.com/YEZWaK3Kq7

— Sphere (@sphere_labs) May 31, 2023