ARCUS and GEMS PARTNERSHIP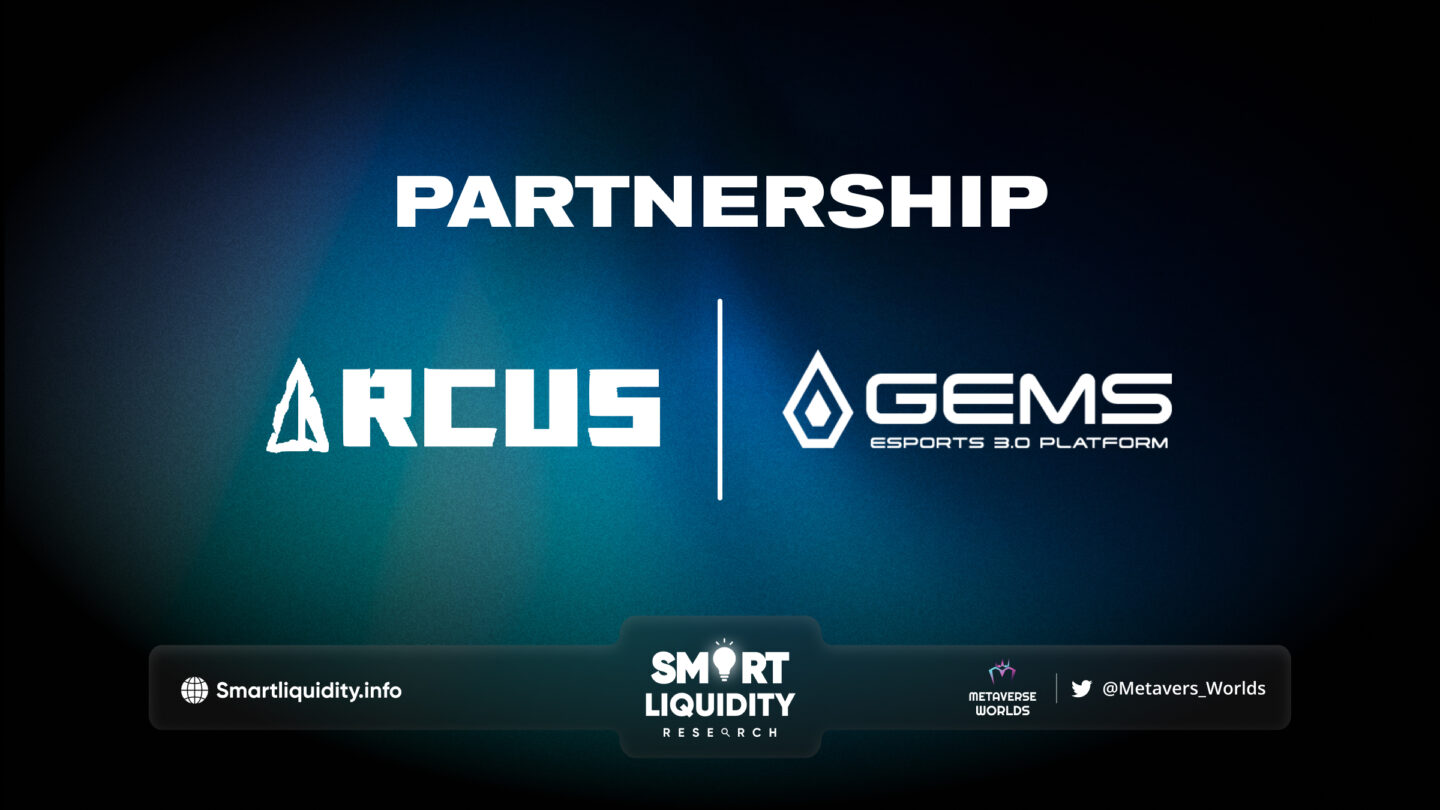 Arcus has announced a new partnership with GEMS, an Esports NFT Social Sharing Portal and O2O Platform with a unique ecosystem designed to connect worldwide crypto-gamers and turn GameFi into the next Esports. 
The partnership between Arcus and GEMS is a major development in the world of esports and GameFi, marking a significant step forward for both companies. With this partnership, Arcus Game may leverage GEMS' platform and expertise to connect with gamers around the globe and establish itself as a major player in the esports space.
With its intense gameplay and skill-based mechanics, Arcus is poised to become a major force in the world of competitive gaming, and the partnership with GEMS is the perfect way to make that happen.
About GEMS 
GEMS, an Esports 3.0 game aggregator and tournament platform, bridging Web2 gamers to Web3 in an O2O ecosystem opens up unique activities and solutions for gamers to play, compete, learn, connect, and immerse themselves online and offline.
This is the first time players get to own digital assets and have more say in the gaming community and economy. In the traditional esports/gaming, gamers pay for weapons and skins they don't own. Middleman will take out a big chunk of fees. Now, for the very first time, gamers can own something through blockchain and NFT. Similar to Web 3, people can now read, write, and own the content, and fully immerse themselves in the gaming world.
GEMS is here to provide a 360-degree, fully immersive gaming experience. With an ambitious goal to own 50 hotel touchpoints in 3 years, players can gather teams and battle in competitions in GEMS' unique ecosystem and blend the best of both the Esports and GameFi worlds.
About Arcus 
Arcus is a Filipino-led gaming company that provides gamers with quality gaming experiences. Founded in 2022, the company has been a pioneer in the tech and gaming industry, offering players a variety of exciting and innovative games across different platforms.
Arcus is a leading gaming company committed to providing gamers an exceptional gaming experience. With a focus on innovation, quality, and player satisfaction, Arcus Game is a company that will continue shaping the gaming industry for years to come.
SOURCE: 
https://medium.com/@arcusgo8/arcus-x-gems-partnership-b77f55541bb7