GameSwift Partners with MagicCraft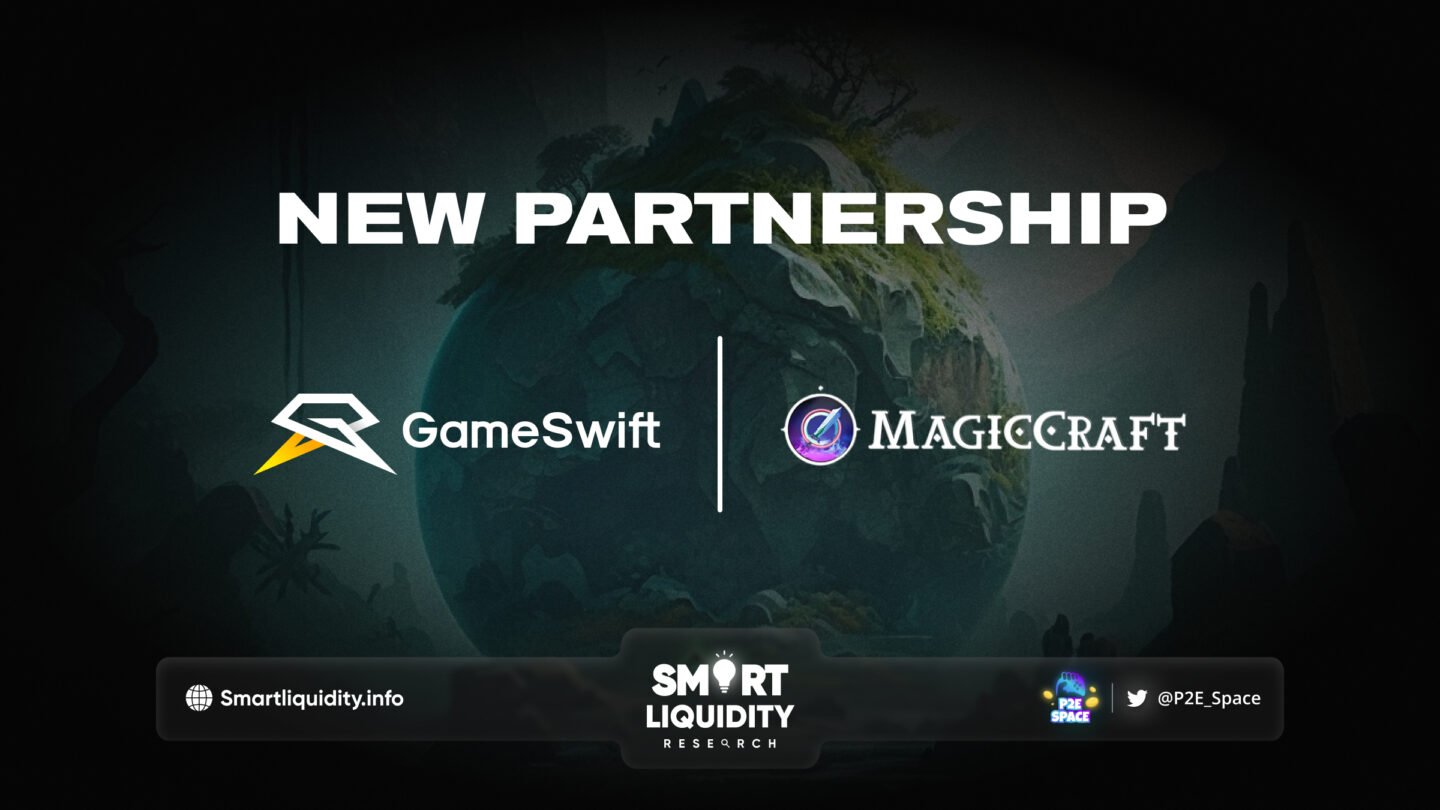 GameSwift is thrilled to announce its new partnership with MagicCraft, a massive multiplayer PvP battle league game, and added to their growing family!
MagicCraft is a high-quality PvP MOBA game that provides players an immersive and thrilling gaming experience. With cross-compatible play across PC, Android, and iOS, MagicCraft ensures players can join the action regardless of their preferred platform.
MagicCraft takes players on a captivating journey into a mystical universe where heroes wield the powerful $MCRT token. This token serves as the key to unlocking various features and enhancing gameplay. As players progress through the game, every victory and strategic move in the bustling NFT marketplace helps them earn more $MCRT, further solidifying their position as legendary heroes within the MagicCraft realm.
The game offers a unique web3 lobby feature that allows players to wager their hard-earned $MCRT tokens or participate in password-protected lobbies with customizable settings. This innovative addition allows players to interact with the game and other players, creating a dynamic and immersive community.
MagicCraft embraces the spirit of adventure and invites players to embark on an epic saga where they are the heroes, and the $MCRT token is their destiny. The game's captivating storyline and innovative income strategies make it more than just a game; it becomes a virtual realm where players can forge their legends.
Partnership Highlights:
By joining forces with GameSwift, MagicCraft gains access to a thriving gaming community and a platform dedicated to providing top-notch gaming experiences. GameSwift's commitment to quality and player satisfaction aligns perfectly with MagicCraft's vision, ensuring players can enjoy the game to its fullest potential!
As the gaming world continues to evolve, MagicCraft stands at the forefront of the web3 gaming revolution, offering an engaging and rewarding experience for players across different platforms. Whether you are a seasoned MOBA player or a newcomer to the genre, MagicCraft promises to deliver hours of thrilling gameplay and an opportunity to be part of a vibrant gaming community.
So, gear up, gather your allies, and prepare to dive into the enchanting universe of MagicCraft. With the power of $MCRT in your hands, your destiny is to become a legend within the realm of MagicCraft. Embrace the adventure and join the ranks of heroes today!
About GameSwift
GameSwift is a game-changing product that is changing the web3 gaming industry.
As a decentralized and community-driven ecosystem, they provide all the elements required to build a true web3 gaming empire. It is a 360-degree platform for game developers and also gaming studios. Offering all of the tools necessary to launch web2 games into the web3 environment. As well as a space for true gamers who want to participate in the crypto world and become a part of web3.
About MagicCraft 
MagicCraft is the ultimate online gaming destination that is revolutionizing the world of play-to-earn multiplayer battle arena games! This cutting-edge MOBA is not just another game, but a full-blown immersive experience that allows you to play, earn, and participate in an ecosystem that's powered by blockchain technology.