Valluna and MetaCene Collaboration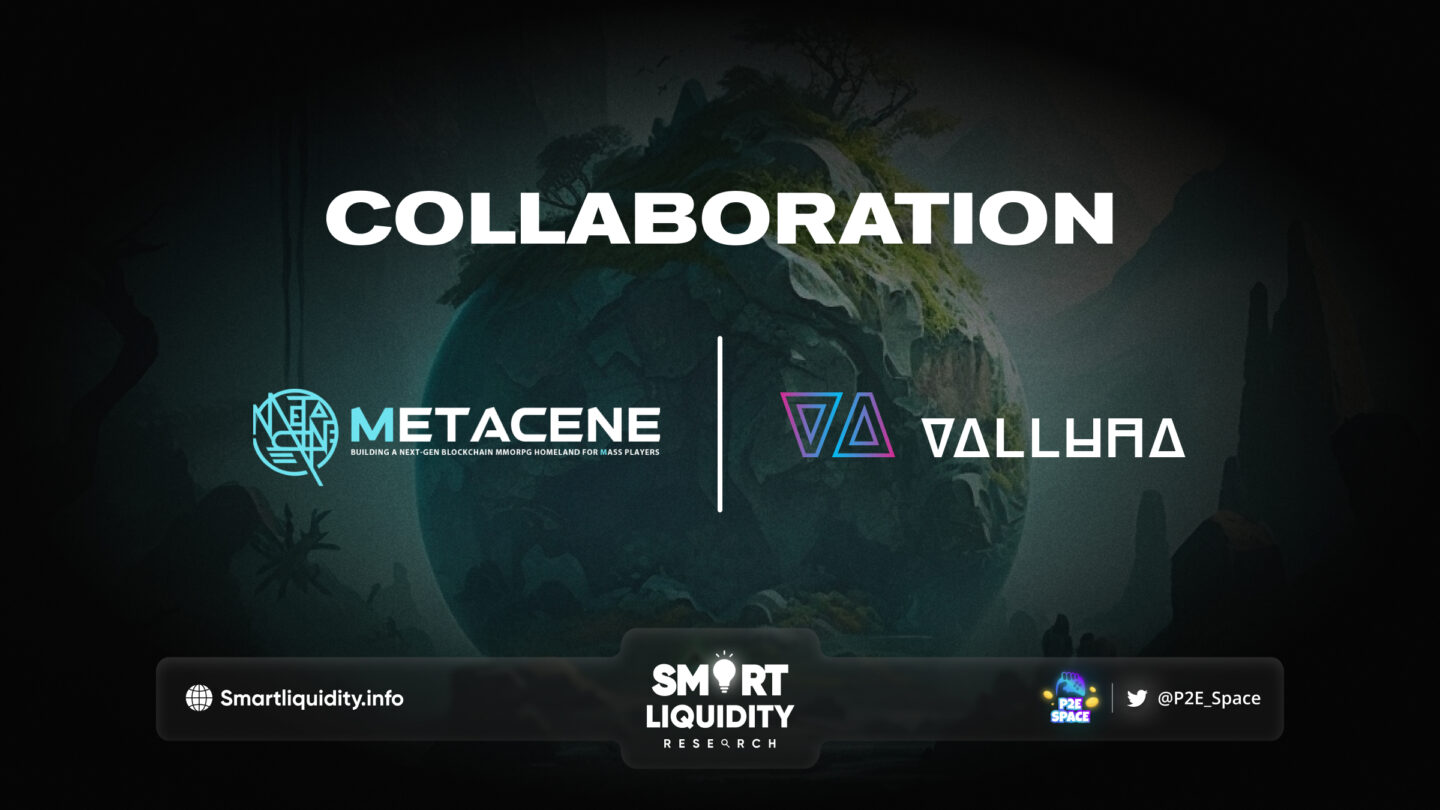 MetaCene is thrilled to announce a strategic partnership with Valluna, a renowned esports guild that leverages its extensive influence, expansive network, and profound experience to elevate and optimize returns for gamers and investors within the GameFi space. Embracing the core principle of creating open and equal opportunities for all gamers, this partnership is poised to leverage the metaverse, fostering a vibrant landscape that engages a multitude of individuals and bestows abundant benefits.
Valluna believes in the power of GameFi and blockchain games, considering them as the keys to unlocking equal opportunities for all gamers. As a thriving and expert guild specializing in promoting and activating various aspects of the esports realm, Valluna provides scholarships, professional advice, and support for players who are pursuing their goal of earning profits in supported games. Valluna firmly believes in granting accessibility through their guild, content, and tournaments to empower the community and stakeholders in navigating this space, enabling them to realize earnings for everyone.
Valluna's commitment to accessibility and equal opportunities aligns with MetaCene's vision of inclusive gaming. By leveraging the potential of Web3 games, MetaCene creates a vibrant community where players can thrive and earn profits. With Valluna's assistance, the esports and guild realms offer exciting challenges and opportunities for a multitude of players.
Valluna aligns perfectly with MetaCene's vision of an advanced blockchain MMORPG, offering diverse gameplay and igniting player motivation. Their collaboration enhances the esports realm, fostering a lively and creative community while ensuring engaging and rewarding gameplay in the emerging metaverse.
As Valluna becomes an integral part of this innovative project, they eagerly contribute to pushing the boundaries of the gaming industry. By crafting a vibrant game world filled with captivating gameplay, Valluna and MetaCene collectively create an immersive and exciting gaming experience. Their partnership establishes a new benchmark for MMORPGs, demonstrating the transformative potential of blockchain technology in the gaming landscape.
Together, Valluna and MetaCene foster a dynamic community, ensuring equal opportunities and the potential for earnings. They are ambitious to epitomize the future of gaming, showcasing the limitless possibilities and advancements that arise from the fusion of blockchain technology and compelling gameplay.
About MetaCene
MetaCene is building a next-gen blockchain MMORPG homeland for mass players. It presents a surreal post-apocalyptic society where survivors interact with diverse NFTs to redefine civilizations. MetaCene pioneer's player-centric entertainment, governance, and creation through innovative PVE and PVP gameplays, robust technology infrastructures, social guild DAO governance, sustainable economic systems, and in-game editors.
About Valluna
Valluna is an esports guild that leverages on their wide array of influence, network and experience to elevate and optimize the returns of gamers and investors in the GameFi space. As gamers and esports experts themselves, they believe that GameFi and Play-and-Earn is the key to open and equal opportunities for all gamers. Valluna believes in granting accessibility through their guild, content & tournaments to further actualize and enable the community & stakeholders to navigate this space to realize earnings for everyone.