PlaceWar Joined Forces with XPLUS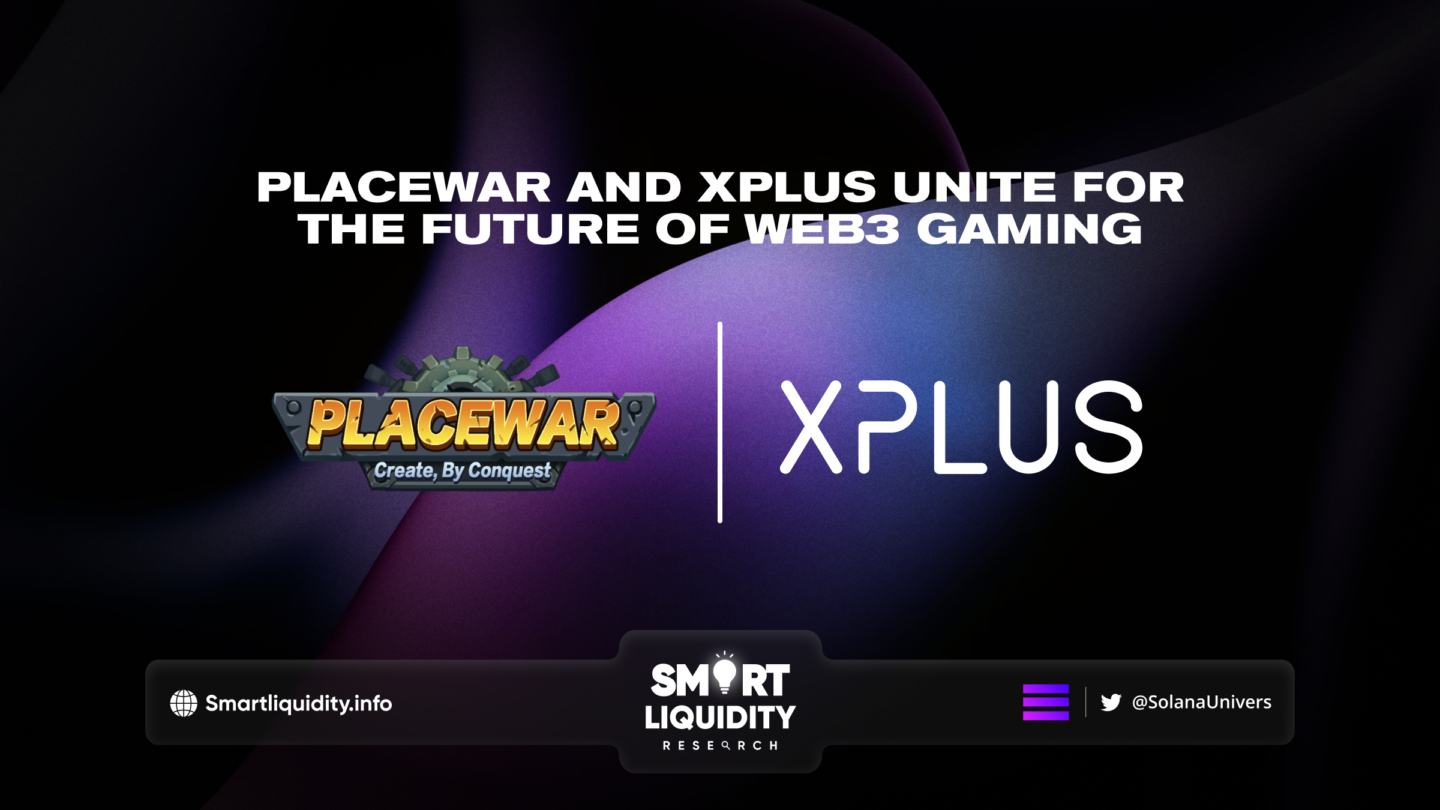 PlaceWar, the trailblazing metaverse that combines gamified Internet culture, has joined forces with XPLUS, an innovative project dedicated to bridging the gap between Web2 and Web3.
PlaceWar Joined Forces with XPLUS
This exciting collaboration is set to revolutionize the landscape of Web3 gaming, bringing forth groundbreaking opportunities for gamers and creators in the digital realm.
As the Internet continues to evolve, PlaceWar has emerged as a pioneering force, seamlessly blending gaming elements with Internet culture. With its metaverse platform, PlaceWar offers an immersive and interactive experience that captivates users, blurring the lines between the virtual and real worlds. By leveraging the power of blockchain technology, PlaceWar is at the forefront of shaping the future of gaming.
In this journey toward the future, PlaceWar has found a strategic partner in XPLUS. Known for their innovative approach to bridging Web2 and Web3, XPLUS brings a wealth of knowledge and expertise to the collaboration. With a deep understanding of the transformative potential of blockchain technology, XPLUS is dedicated to creating seamless connections and unlocking new possibilities for users.
Partnership Highlights
Through this partnership, PlaceWar and XPLUS aim to revolutionize the world of Web3 gaming. By combining their strengths and leveraging blockchain technology, the collaboration seeks to create an ecosystem that offers new avenues for gamers and creators to thrive. From enhanced ownership and control over virtual assets to innovative monetization opportunities, this collaboration holds the promise of reshaping the gaming landscape.
PlaceWar's gamified metaverse will serve as the playground for this new era of Web3 gaming. Players will be able to immerse themselves in dynamic and interactive virtual worlds, connecting with other gamers and experiencing a new level of engagement. Meanwhile, XPLUS will provide the technological infrastructure and tools to bridge the gap between Web2 and Web3, enabling seamless integration and a frictionless user experience.
Moreover, with PlaceWar and XPLUS working hand in hand, gamers and creators can expect a revolution in the way they interact with the gaming world. The collaboration will unlock new opportunities for players to monetize their skills and creations, opening doors for a new generation of digital entrepreneurs. Additionally, the partnership between PlaceWar and XPLUS will foster a vibrant and connected community, enabling the sharing and celebration of ideas and experiences.
As the world of Web3 gaming continues to evolve, the partnership between PlaceWar and XPLUS sets the stage for a new era of innovation and possibilities. By combining their pioneering spirits, technical expertise, and shared vision, they aim to redefine the boundaries of gaming and empower individuals to fully immerse themselves in the metaverse. With PlaceWar and XPLUS leading the way, the future of Web3 gaming looks brighter than ever.
About XPLUS
XPLUS is a project dedicated to connecting Web2 and Web3, educating users about the potential of decentralized platforms, and creating user-friendly interfaces to bridge the gap between the centralized internet and the decentralized future. By building a sharing economy in Web3 and leveraging smart contracts, XPLUS enables individuals and organizations to securely share resources and assets while reducing the need for intermediaries.
About PlaceWar
PlaceWar — Gamified Internet Culture Metaverse, the battle to earn (P2E) social Gamefi strategic artillery game ecosystem. Multi-chain with highly engaging artillery gameplay allowing players to create and define the outlook of the in-game world through building, battles, and alliances.
SOURCE
https://placewar.medium.com/placewar-and-xplus-unite-to-empower-the-future-of-web3-gaming-9f0963520ada