Root and THENA Integration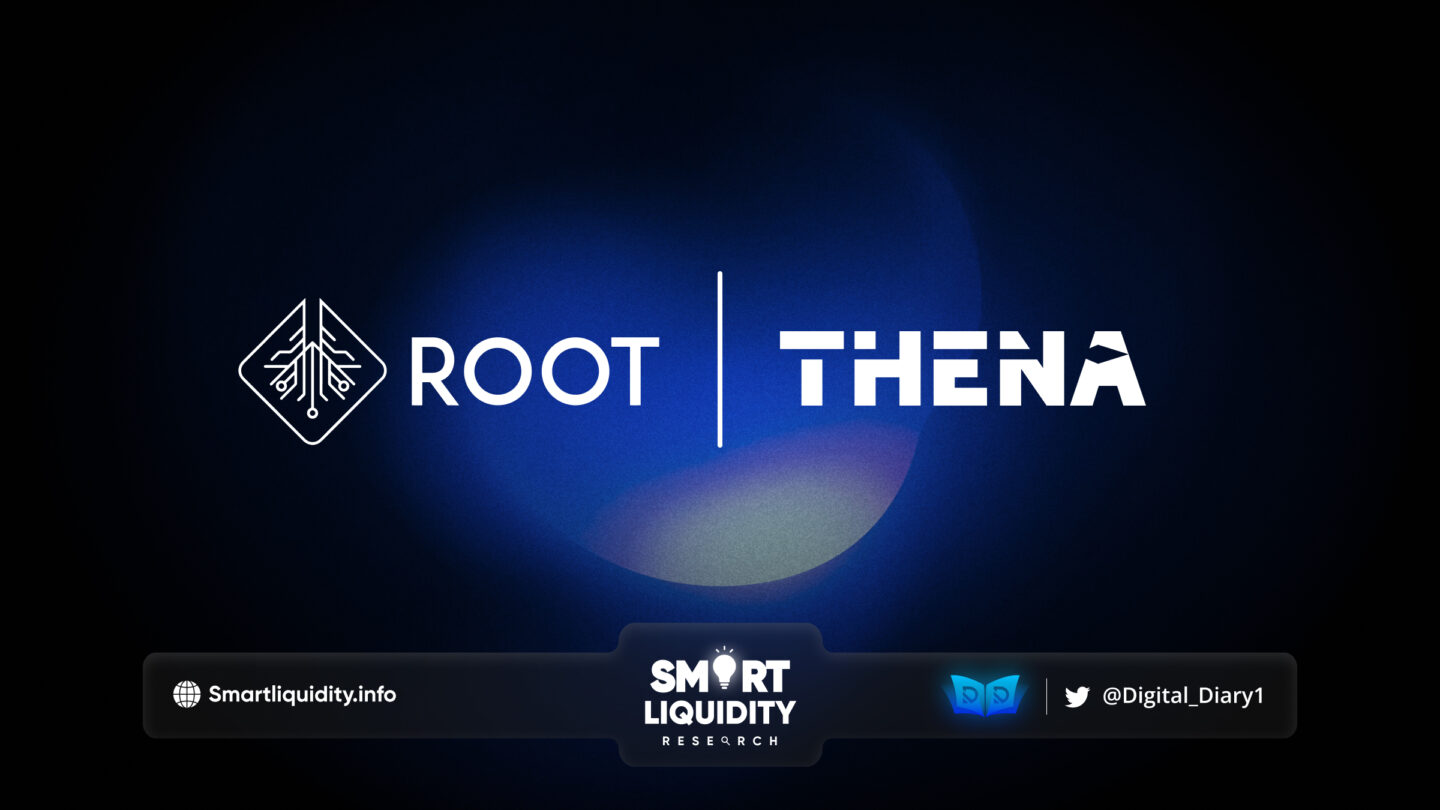 Root is thrilled to announce a deep integration with THENA. This integration will bring extensive mutual value, volume, and TVL for both parties, as well as establishing Root and its stems as a leading player in shaping DeFi on BNB Chain.
Root is a governance aggregator that generates a revenue flywheel by bribing protocol owned liquidity on relevant DEXes. This revenue is used to build the treasury and fund a DeFi incubator to build a full service, omnichain DeFi ecosystem with self-perpetuating value accrual that is returned to Root ecosystem stakeholders.
THENA is one of the leading ve(3,3) DEXes and was designed to onboard the next generation of protocols to the BNB Chain by opening up a free market for THE emissions. Protocols can bribe veTHE holders or acquire veTHE to redirect emissions to their pools, offering a flexible and capital efficient solution to bootstrap and scale liquidity.
As such a partnership between the two protocols is a match made in heaven, supporting the further growth of THENA, whilst enabling Root to aggressively kickstart our omnichain vision from day one.
The THENA WARP Accelerator And Token Swap
Root is a transformative project that fundamentally rethinks the way DeFi works. At its core, Root operates as a governance aggregator, acquiring DEX tokens and bribing protocol owned liquidity (POL) pools to generate revenue.
This revenue generation creates a self-sustaining system known as a "revenue flywheel". As the flywheel spins, it produces additional revenue, continuously funding the operations of Root, the value of the ecosystem tokens and NFTs, and importantly, their DeFi incubator.
To set the flywheel in motion Root is joining the THENA WARP accelerator, initially to launch Root liquidity on BNB Chain, as Root will be omnichain ready from day one! This entitles Root to an allocation of veTHE as well as a period of bribe matching from THENA to support extensive liquidity growth and revenue generation for both parties.
In addition, the two teams have agreed to a substantial ROOT and veTHE token swap. This will give Root a leading position within the THENA ecosystem, enabling us to generate deep, sticky liquidity, coupled with consistent revenue generation. It also gives THENA a stake in the Root ecosystem and ultimately enables them to benefit from their mutual success.
Building A BNB Chain DeFi Ecosystem
It doesn't stop there. Their DeFi incubator is the crux of their ecosystem, where new and innovative DeFi projects are nurtured and launched. These projects form an interlinked, omnichain one-stop shop for DeFi, creating a seamless and user-friendly experience across multiple blockchains for any and all DeFi requirements.
The WARP accelerator will enable Root to quickly and efficiently launch the incubated stem projects that are planned for BNB Chain, starting with Ancillary, designed to act as the premier lending market on BNB Chain with a natural tie-in to drive greater TVL and utility for both Root and THENA.
Revenue Generating From Day One
One of the unique aspects of Root is its commitment to return the profits generated from the entire ecosystem back to its stakeholders. As a Root stakeholder, you not only get to participate in the governance of omnichain liquidity, but also share in the rewards of the revenue that's generated.
In essence, Root is more than just a DeFi project; it's a comprehensive ecosystem designed to streamline DeFi operations while ensuring that stakeholders directly benefit from its success.
About THENA
THENA as being the native liquidity layer of BNB Chain, enabling value creation by opening the gates for new protocols that wish to solve the cold start liquidity problem, as well as for established protocols looking for a long-term solution to reduce costs to incentivize their liquidity
About Root
Root is an omni-chain governance aggregator which flows revenues to holders and directs profits to Root's internal DeFi lab (BloomWorks), tasked with developing innovative DeFi protocols and consolidating them into a unified Hub, called Sprout.
SOURCE: MEDIUM