Genius X and Kaizen.Finance Partnership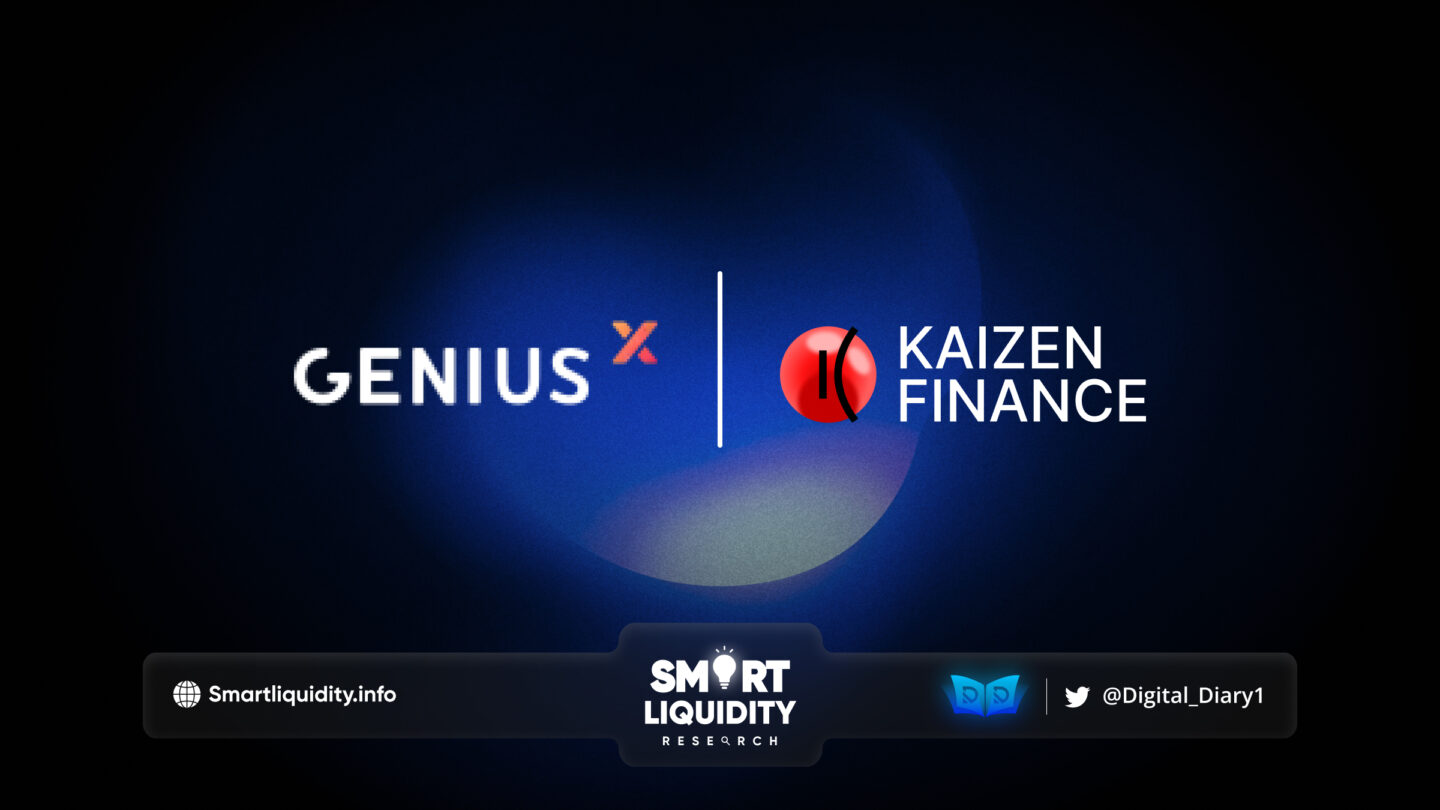 Genius X, a leading business accelerator and launchpad for early-stage blockchain startups, has partnered with Kaizen.Finance, the first cross-chain token lifecycle management platform.
This collaboration aims to introduce a cross-chain Ethereum Virtual Machine (EVM) launchpad that will transform and open Genius X token sales service to e.g. Ethereum, Polygon, and Arbitrum-based projects. The first blockchain, that will be introduced with this partnership, is Arbitrum.
Genius X Accelerator & Launchpad provides comprehensive support and advisory services to ambitious startup founders, enabling them to transform their visions into scalable and impactful solutions using blockchain technology. By offering guidance in areas such as marketing, business strategy, token design, and fundraising, Genius X accelerates the most promising startups, equipping them with the tools and expertise needed for success.
Kaizen.Finance is revolutionizing token offerings with its cross-chain token lifecycle management platform. Through this innovative platform, projects and decentralized autonomous organizations (DAOs) can securely generate, issue, and also manage their token offerings without requiring any internal development resources. This helps organizations to focus on their core business and offering.
As announced previously, Genius X has become blockchain agnostic, meaning that its services are not limited to a single blockchain. With this partnership, Genius X will be able to offer its launchpad services to EVM-based startups as well.
Genius X Launchpad for EVM-based startups
As part of this partnership, Genius X will collaborate with Kaizen.Finance on a joint platform for running public sales of tokens for any EVM-based projects (Ethereum, Polygon, Arbitrum, and others), approved by the Genius X team. The first blockchain, that will be introduced with this partnership, is Arbitrum.
Participants will have the flexibility to deposit USDC, or other Arbitrum tokens of their choice, to participate in the token sales, which can be based on fixed prices or fair auctions, determined by the deposited amount.
As security matters are of the utmost importance both for Kaizen and Genius X, the launchpad operations for token sales will be handled by a smart contract, ensuring fully secure and decentralized funds collection and distribution. Moreover, the launchpad will handle the mandatory Know-Your-Customer (KYC) process and Anti-Money-Laundering (AML) screening, ensuring regulatory compliance. The offering will be also supplemented with staking vaults for Initial DEX Offering (IDO) tokens.
The launchpad will be released in June 2023, and available through the official Genius X webpage.
The first token, launched through this joint launchpad, will be $GENSX — a native token of the Genius X platform.
$GENSX public sale starts on the 26th of June, details are available in this article.
Both Kaizen.Finance and Genius X are thrilled about this collaboration. By combining the expertise of Genius X with the resources and innovative capabilities of Kaizen.Finance, the partnership aims to unlock new opportunities both for Kaizen and Genius X communities.
About Kaizen.Finance
Kaizen.Finance is an innovative, security-oriented cross-chain platform for automated token launches, catering to various needs. It also offers a comprehensive range of services and tools essential for a successful crypto project launch.
About Genius X
Genius X empowers Web3 startups to build impactful and scalable blockchain-based companies. They accelerate and scale incredible projects building on Cardano through their advisory, mentorship, and also growth experiences.
SOURCE: MEDIUM