METAPIXEL Partnered with 5 more Leading Web3 Gaming Organizations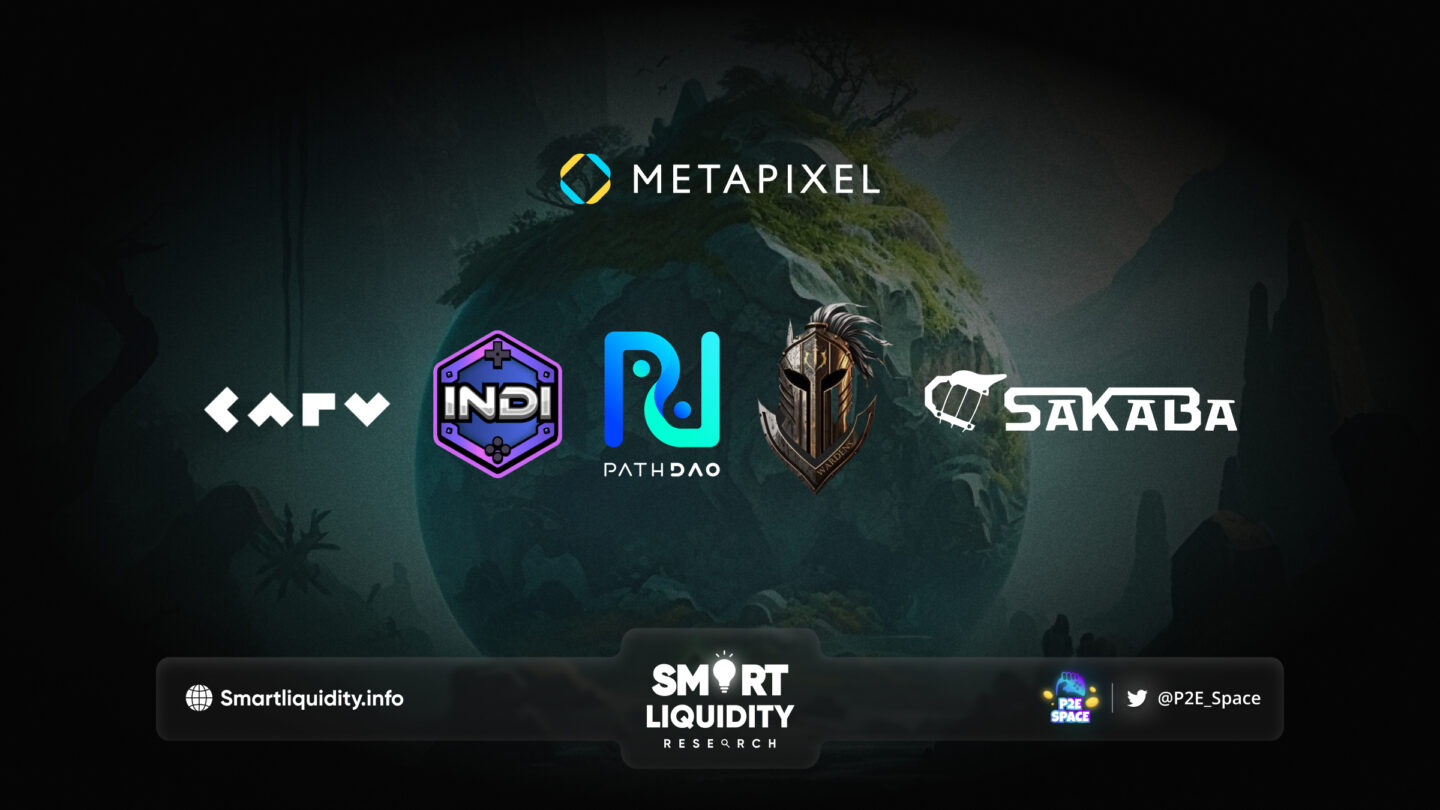 METAPIXEL has officially partnered with five more leading web3 gaming organizations, CARV, IndiGG, PathDAO, The Wardens and Sakaba, covering gaming infrastructure, player onboarding and more.
Through these partnerships METAPIXEL will be able to integrate their partners' services into their strategy and operations, as well as mutually benefit each other in the wider web3 gaming space.
CARV
CARV is building a credential infrastructure focused on gaming, enabling gamers with enhanced social and seamless credential-based experiences across games while empowering games with privacy-preserving, AI-driven intelligence for growth and operations.
IndiGG
IndiGG is the world's largest Web3 gaming DAO centered in India. With a mission to onboard over 500 million gamers to the Web3 gaming ecosystem, IndiGG partners with leading gaming studios and developers worldwide to create micro-communities and drive success for its members. IndiGG is committed to providing exceptional gaming experiences and enabling earnings for its dedicated community.
Website | Twitter
PathDAO
Founded in Dec 2021, PathDAO is the premier gaming venture studio in SEA targeting the problems and experiences in gaming and entertainment. PathDAO believes gaming today can be so much more than just 'fun' and that the ~$200bn dollar gaming industry can be a trillion dollars and more as their upcoming generations lean into gaming as a lifestyle and potential career.
As both strategic investors and builders, PathDAO has invested in more than 30 companies solving problems along gaming infrastructure, tooling and web3 experience enablers. Born out of a DAO, PathDAO remains community centric in harnessing collective intelligence, manpower, and feedback in realizing its vision.
The Wardens
The Wardens are the Knights of the Metaverse. They are an inclusive family for gamers and content creators with a vibrant and diverse community built on empowering its members, striving to ensure that each member feels valued as an equal voice in the community. The Wardens are driven by a passion for gaming, community and innovative blockchain technology, with a vision to be leaders in the web3 space.
In this space, the Wardens believe that people often get complacent and expect success to solely be determined by the project team. In reality, it's the community that keeps the fire going while the team builds and delivers. The Wardens will be there to ensure the flames of the community never extinguish.
Sakaba
Sakaba is a next-generation blockchain gaming hub founded in Japan. With the mission to contribute to the development of the ecosystem of the blockchain gaming industry, Sakaba focuses on building a genuine gaming community through onboarding quest listings, increased liquidity for gamers, subscription NFT, cross-game DIDs (Decentralized Identifiers), launchpads, and marketplaces.
About METAPIXEL
Before METAPIXEL's launch, a lot of thought went into creating a unique and harmonious brand identity. They'll give you the background behind their name and the vision they wanted to convey with it!
The METAPIXEL name and brand will soon feature a lot more prominently in the Aptos ecosystem and the web3 gaming space.
SOURCE: MEDIUM