Colony Provides Liquidity Support to Steadefi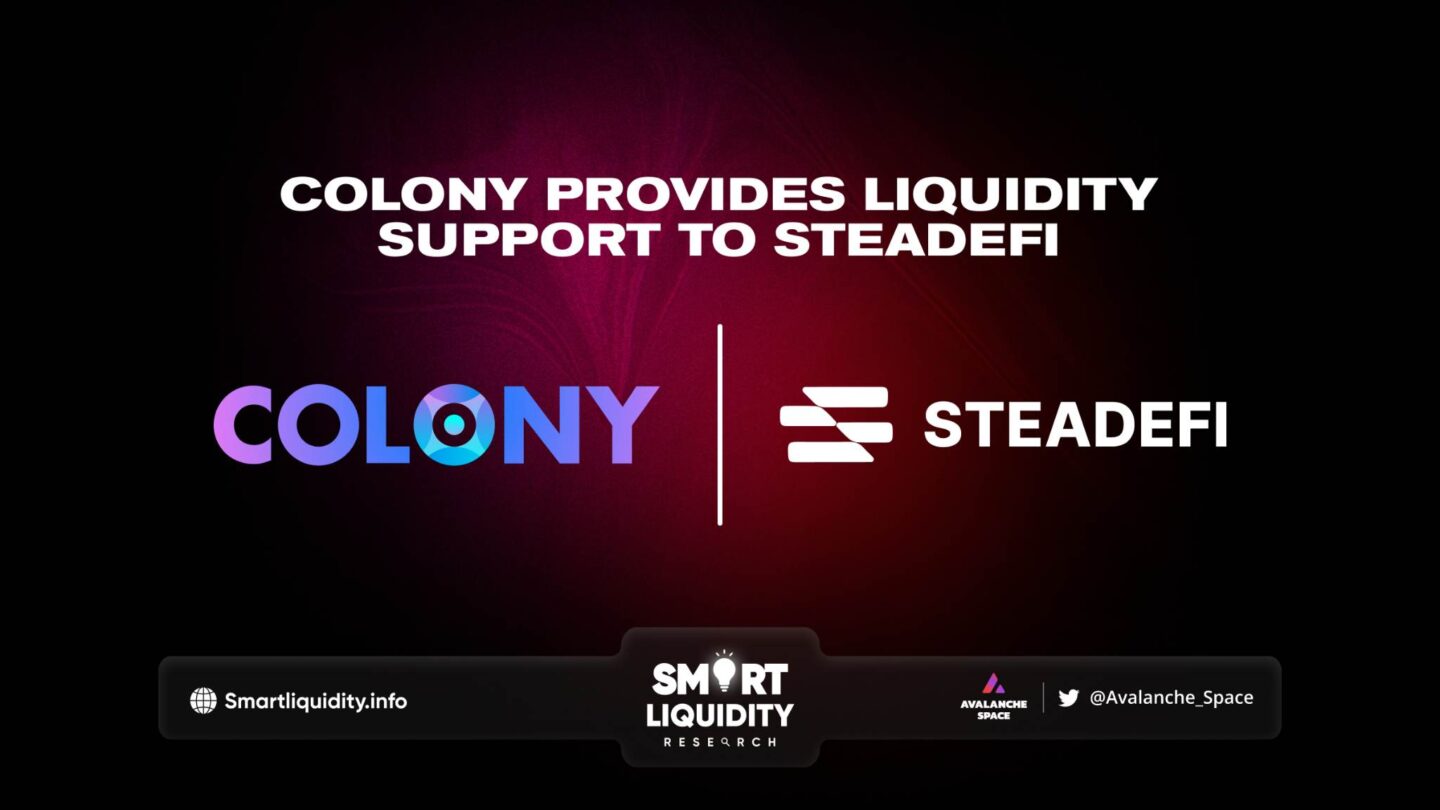 Colony Provides Liquidity Support to Steadefi, Colony and Steadefi has formed an official collaboration.
Colony will provide liquidity support to the protocol, paving the way for the amplification of its TVL and increased capacity for its strategy vaults. Colony Provides Liquidity Support to Steadefi
Introducing Steadefi – the cutting-edge automated yield strategy vault protocol that's tailor-made for the Avalanche and Arbitrum ecosystems. Steadefi offers a powerful solution for yield seekers to boost their passive earnings through closed-loop undercollateralized leverage. With automated position and risk management, Steadefi ensures increased capital efficiency for its users. Experience complete transparency with our strategies. Our comprehensive Profit and Loss (PnL) metrics, clear charts, and detailed user guidance provide investors with all the information they need.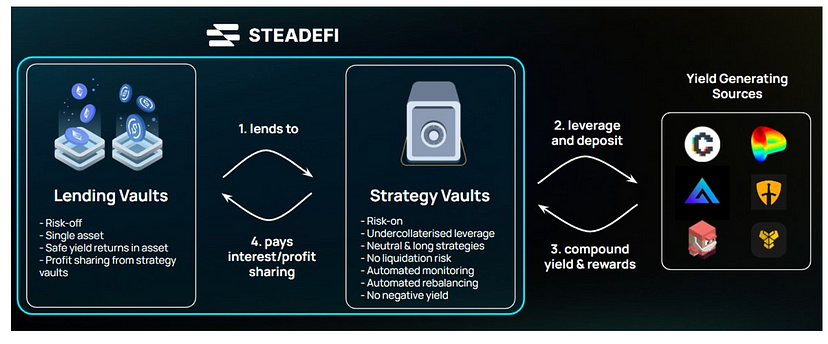 Steadefi users can choose between two options: risk-off lending and risk-on yield seeking.
For risk-off users, innovative (and isolated) lending pools present a straightforward path to consistent yields. By lending funds to the strategy vaults, users not only earn steady returns but also share in the profits generated by the borrowing vaults.
On the risk-on side, users can opt for 3x leveraged delta-0 ("Neutral") and 3x leveraged delta-1 ("Long") vaults. These vaults incorporate automated yield compounding and rebalancing, allowing users to pursue higher yields while effectively managing risk.
Looking ahead, Steadefi has plans to expand its lending and yield strategy vaults in the upcoming months. The focus will be on enhancing risk management measures and ensuring long-term profitability for its users.
Colony's utilization of Steadefi and the advantages for $CLY stakers
Colony will provide $100,000 worth of USDC liquidity to Steadefi through the USDC Lending vaults. This liquidity support will span a minimum period of six months. In exchange, Steadefi will provide Colony with a generous 60% APR in $STEADY tokens, completely independent of the lending yield APR that Colony will be getting from its lending position. These $STEADY tokens will be airdropped to our $CLY stakers community.
Claiming $STEADY tokens rewards:
$CLY stakers can claim 100% of $STEADY tokens on Colony's platform, specifically in the Airdrops section. The remaining portion will be unlocked linearly per block after the TGE and will be claimable after the six-month liquidity provision. The unlocking process occurs linearly, per block, from the initial unlock date until the conclusion of the liquidity provision.
About Steadefi
Steadefi is an advanced leveraged yield aggregator that focuses on maximizing yields from a variety of sources while managing market risks automatically. By providing undercollateralized leverage to automated yield strategies, Steadefi caters to both risk-on yield seekers and risk-off lenders.
About Colony
Colony deploys capital within Avalanche on early stages projects, provides liquidity to DeFi protocols, validates networks through stacking capabilities and will maintain an Index on top Avalanche projects
SOURCE: https://medium.com/colony-lab/colony-provides-liquidity-to-steadefi-boosting-tvl-6f44957db15c