SynFutures Integrates with Rhino Finance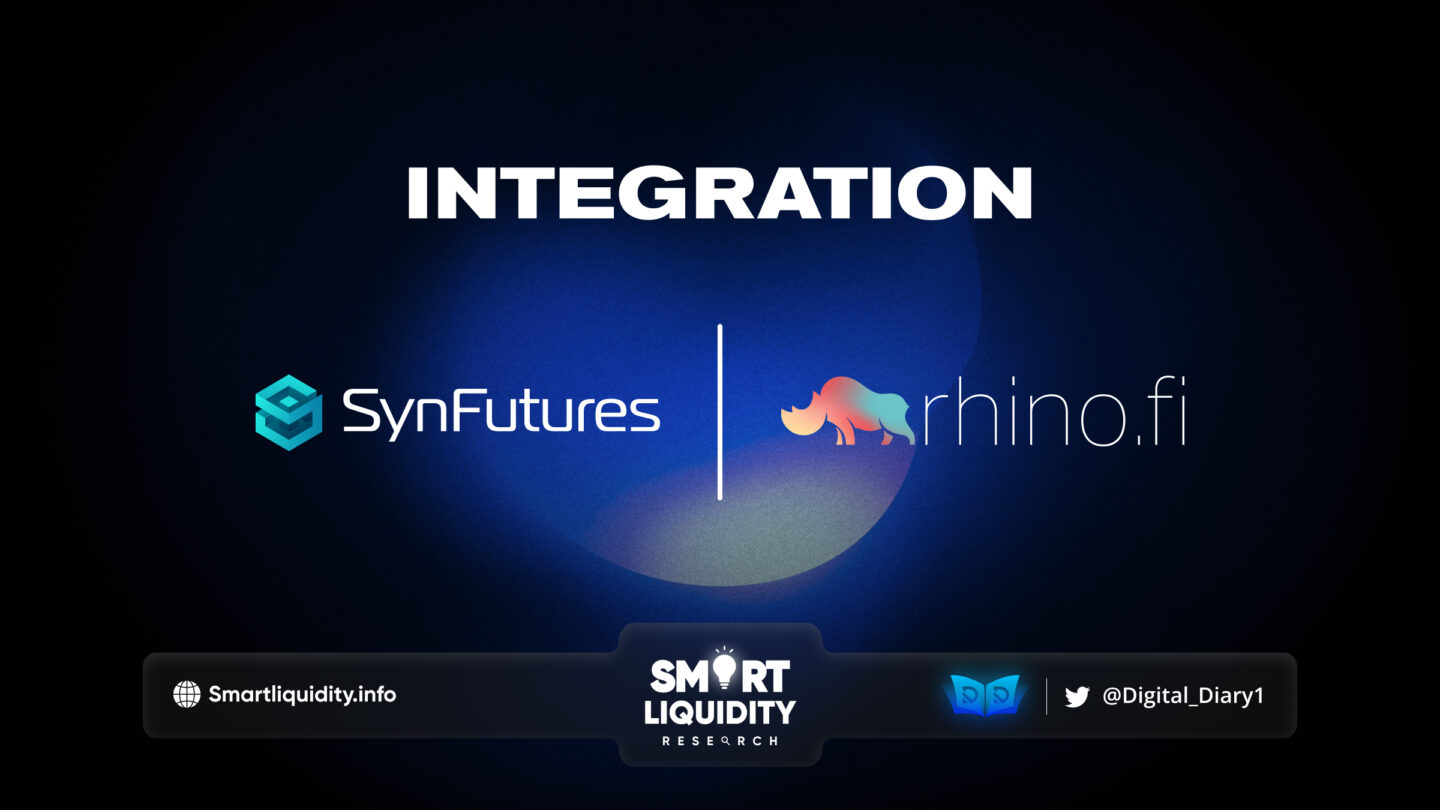 SynFuture is glad to announce a new partnership with Rhino Finance, a multi-chain platform bringing various DeFi opportunities to the Web3 space.
Using the Rhino Finance bridge, SynFutures users can easily bridge their assets from Polygon and other chains to zkSync Era and begin trading immediately.
Rhino Finance (previously DeversiFi) is a frictionless multi-chain platform that enables users to buy, trade, and invest hundreds of different tokens on a single multi-chain platform. Services include an exchange, investments, portfolio management, and airdrop as a service. In March 2023, after the official launch of zkSync Era, the platform announced its support for the Layer 2 scaling solution, enabling even more users to port their assets cross-chain.
"As a decentralized, chain-agnostic trading infrastructure, enabling our users to easily access their funds and trade when and how they want is crucial to our mission," said Rachel Lin, co-founder and CEO at SynFutures. "Rhino.fi offers many helpful DeFi services for the growing Web3 ecosystem, so we're excited to offer them as a resource to our burgeoning community.

"We are really excited to see SynFutures go live on zkSync Era. SynFutures is unique as it offers single-sided market neutral liquidity provision, as well as super fast & frictionless futures trading. We are looking forward to helping SynFutures users onboard easily to any and all chains that SynFutures supports in the future," said Ross Middleton, cofounder of rhino.fi.
SynFutures recently deployed on zkSync Era, where mainnet trial testing is now available.
About SynFutures
SynFutures is a decentralized derivatives exchange that enables anyone to list and trade futures and perps on any asset. Positioned as the Amazon of derivatives by creating an open and trustless derivatives market, SynFutures introduces permissionless asset listings and offers the widest diversity of pairs for trading.
Deployed on multiple EVM-compatible blockchains, SynFutures is currently the largest derivatives exchange on Polygon and among the top three most actively used decentralized derivatives exchanges. SynFutures is backed by top-tier Web3 investors like Pantera Capital, Polychain Capital, Susquehanna International Group (SIG), Dragonfly Capital, Standard Crypto, and Framework Ventures, and founded by industry veterans with extensive experience at global financial institutions, fintech companies and blockchain technology companies such as Alipay, Bitmain, Credit Suisse, Deutsche Bank, Matrixport, and Nomura Securities.
Learn more:
About Rhino Finance
Rhino is an all-in-one multi-chain DeFi aggregator that allows you to access the best of DeFi. You can zap into yield-generating investment vaults, cross-chain swap, trade and bridge between chains, all from one layer 2 account, at super fast speed, without paying gas, at super fast speed and with privacy.
SOURCE: MEDIUM