Amulet Unveils Amunation Upgrade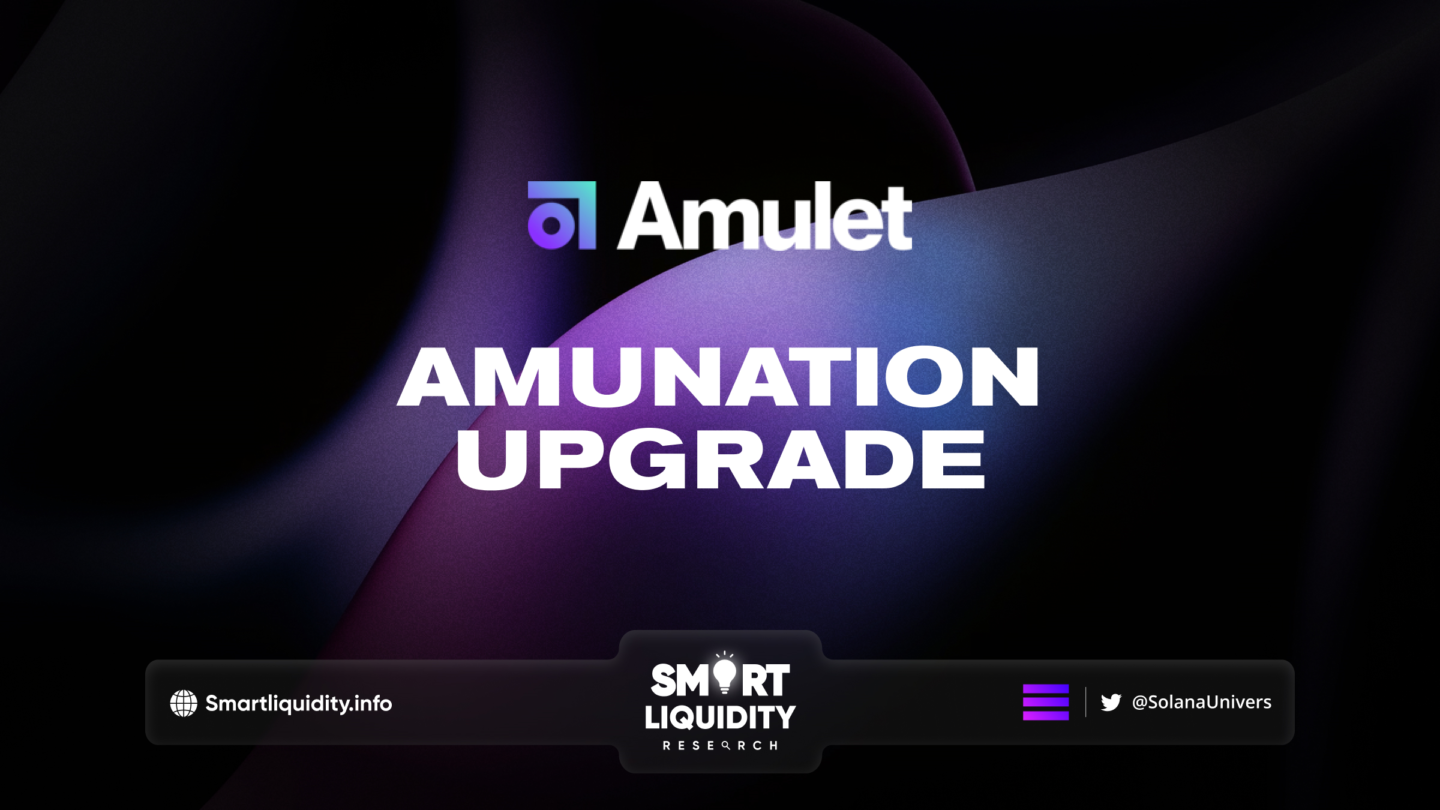 Amulet has recently unveiled an exciting upgrade to its Amunation feature. This enhancement promises a superior user experience, along with amplified rewards, aiming to captivate and reward users even more effectively. 
Amulet Unveils Amunation Upgrade
Amulet proudly introduces an exceptional upgrade to their Amunation, the beloved hub for crypto enthusiasts. This latest enhancement showcases an array of new features and functionalities that elevate the overall experience for users. By implementing this upgrade, Amulet seeks to redefine the way users engage with their platform while providing them with a host of exciting rewards.
Enhanced User Experience
The upgraded Amunation delivers an unparalleled user experience through its revamped interface and streamlined navigation. Users can now effortlessly explore the diverse offerings and engage with a wide range of crypto-related activities. The user-friendly design ensures a seamless browsing experience, empowering users to make the most of their time on the platform.
In addition to the enhanced user experience, the Amunation upgrade brings forth a plethora of bigger and better rewards. Users can now enjoy increased incentives and more substantial rewards for their participation in various activities within the Amulet ecosystem. This upgrade aims to foster an even stronger sense of engagement and motivation among users, driving them to actively participate and reap the benefits.
Embracing the Future with Amulet
The platform's commitment to innovation and user satisfaction is further exemplified through the Amunation upgrade. By continuously introducing improvements and embracing cutting-edge technologies, Amulet.org positions itself as a trailblazer in the crypto industry. The upgraded Amunation serves as a testament to their dedication to providing a top-notch experience and abundant rewards for their ever-growing community.
With the unveiling of the Amunation upgrade, Amulet raises the bar for user experience and rewards in the crypto realm. The revamped features and amplified incentives ensure that users can fully immerse themselves in the Amulet ecosystem, unlocking a world of possibilities and enjoying the journey. This upgrade solidifies Amulet position as a frontrunner in the industry, leaving crypto enthusiasts eager to explore the new horizons of the Amunation experience.
SOURCE
https://amulet.org/blog/amunation-upgrade-better-experience-bigger-rewards/