GMX Partners with RedStone Oracles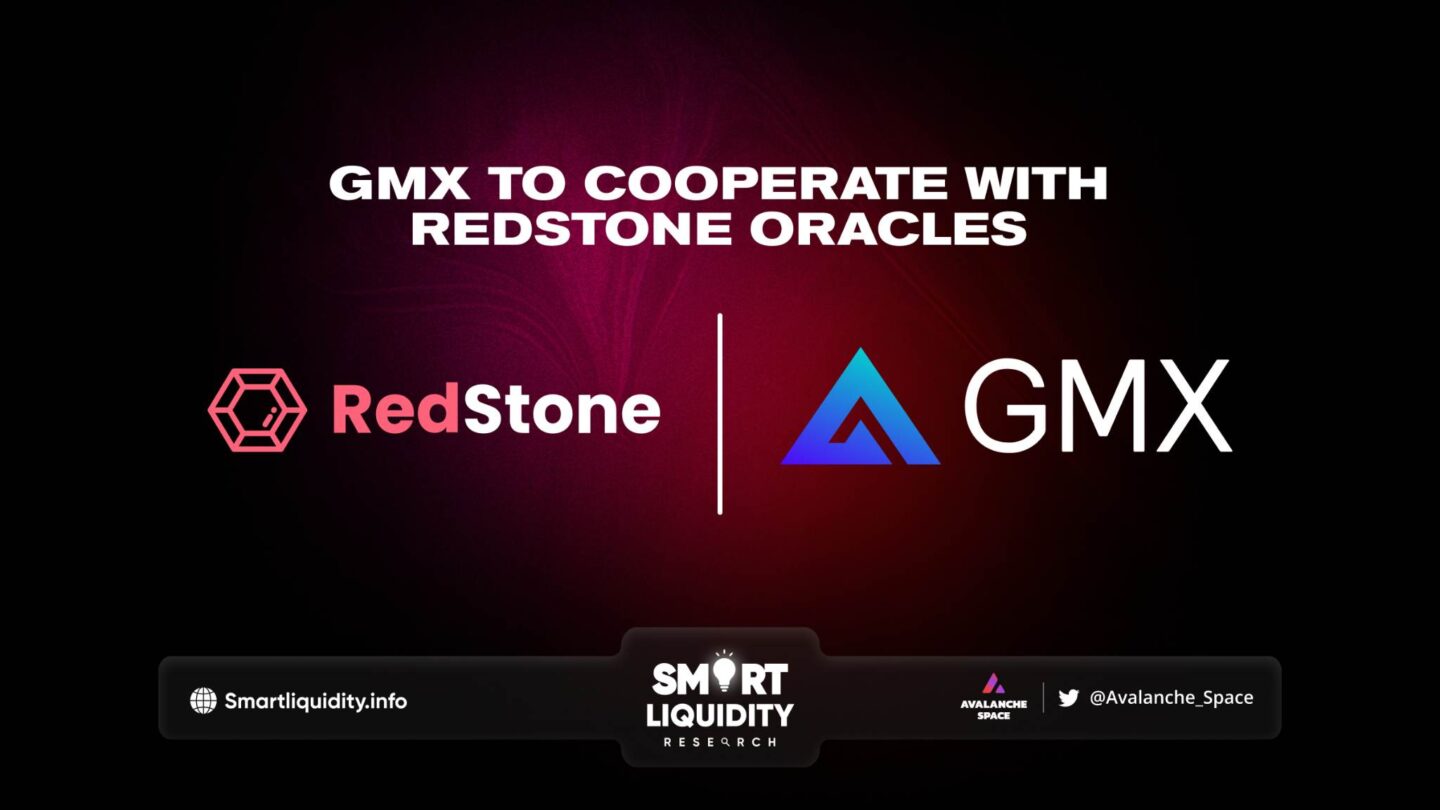 GMX Partners with RedStone Oracles to enhance ecosystem with $GLP and $GM-V2 LP tokens. It aim is to add additional value to the new V2 version of the leading perps exchange.
GLP, GMX's multi-asset liquidity pool, supports V1 swaps and leverage trading. GLP liquidity is user-contributed. Mint and redeem GLP tokens using any index asset GMX Partners with RedStone Oracles. The overall index value, including gains and losses from open bets, divided by the GLP supply determines minting and redemption prices.
On Arbitrum, GLP token holders receive 70% of platform fees in ETH and on Avalanche, GLP token holders receive the same share of protocol fees in AVAX.
DeltaPrime leverages the growth of GMX with GLP feed
GMX, Avalanche's primary perpetual futures platform, has experienced significant growth in TVL over the past 18 months due to its user-friendly interface and accommodating all traders and investors, regardless of risk level.
On DeltaPrime, you can use your GLP as collateral to borrow against: a significant innovation. Additionally, you can mint it straight from your Prime Account, fully cross-margin.
What are the benefits of investing in GLP through DeltaPrime?
Deposit GLP into DeltaPrime and borrow against your GLP.
Mint GLP against (LP-)tokens in your Prime Account.
Farm multiplied GLP with partners like Yield Yak within your Prime Account.
RedStone provides a precise real-time valuation for GLP tokens. This enables over- and undercollateralized lending protocols such as DeltaPrime to bring their liquidity to GMX building a capital-efficient ecosystem with lower slippage in-between trades.
DeltaPrime relies on real-time price data for secure undercollateralized loans, ensuring precision and avoiding deficient debt creation. RedStone's pricing data provides the Health Score, which advises the protocol when to liquidate user positions and return tokens to its liquidity providers. This ensures accurate representation of collateral prices and protects DeltaPrime's liquidity providers' funds.
The RedStone X model is designed to improve the efficiency and accuracy of oracle data feeds. This model allows for multiple data sources to be aggregated, creating a more reliable and precise price feed. It's a robust solution that enhances the security of a new wave of super-efficient DeFi projects, ensuring safer, more dependable undercollateralized lending operations.
"Our infrastructure is adjusted to swiftly add LP tokens, hence GLP and V2 GM tokens are a perfect fit. We facilitate the growth of the ecosystem on top of GMX and keep expanding the RedStone X model, which offers almost zero latency for dApps." said Jakub Wojciechowski, RedStone Founder & CEO.
RedStone plans to expand its oracle services to support GM tokens, the fundamental assets underpinning GMX V2. This strategic expansion aims to integrate GM tokens into DeFi applications like vaults and lending platforms.
RedStone Oracles will provide accurate, real-time valuations, enabling platforms to safely and efficiently manage their financial operations, enhancing the overall robustness and reliability of the GMX V2 ecosystem.
About GMX
GMX is a permissionless, decentralized exchange protocol that provides a capital-efficient on-chain solution for both hedging and taking leveraged exposure to leading cryptocurrencies including BTC, ETH, and AVAX.
About RedStone
RedStone is revolutionizing the Oracles industry by implementing novel modular design and 3 tailor-made data consumption models. You can build the new generation of DeFi & Web3 protocols based on RedStone's versatile data offering of long-tail, Lp, Ecosystem-native tokens, as well as Real World Data and custom feeds.
SOURCE: https://blog.redstone.finance/2023/06/20/gmx-to-cooperate-with-redstone-oracles-boosting-ecosystem-with-glp-and-gm-v2-lp-tokens/