Cantina Royale Added on GameSwift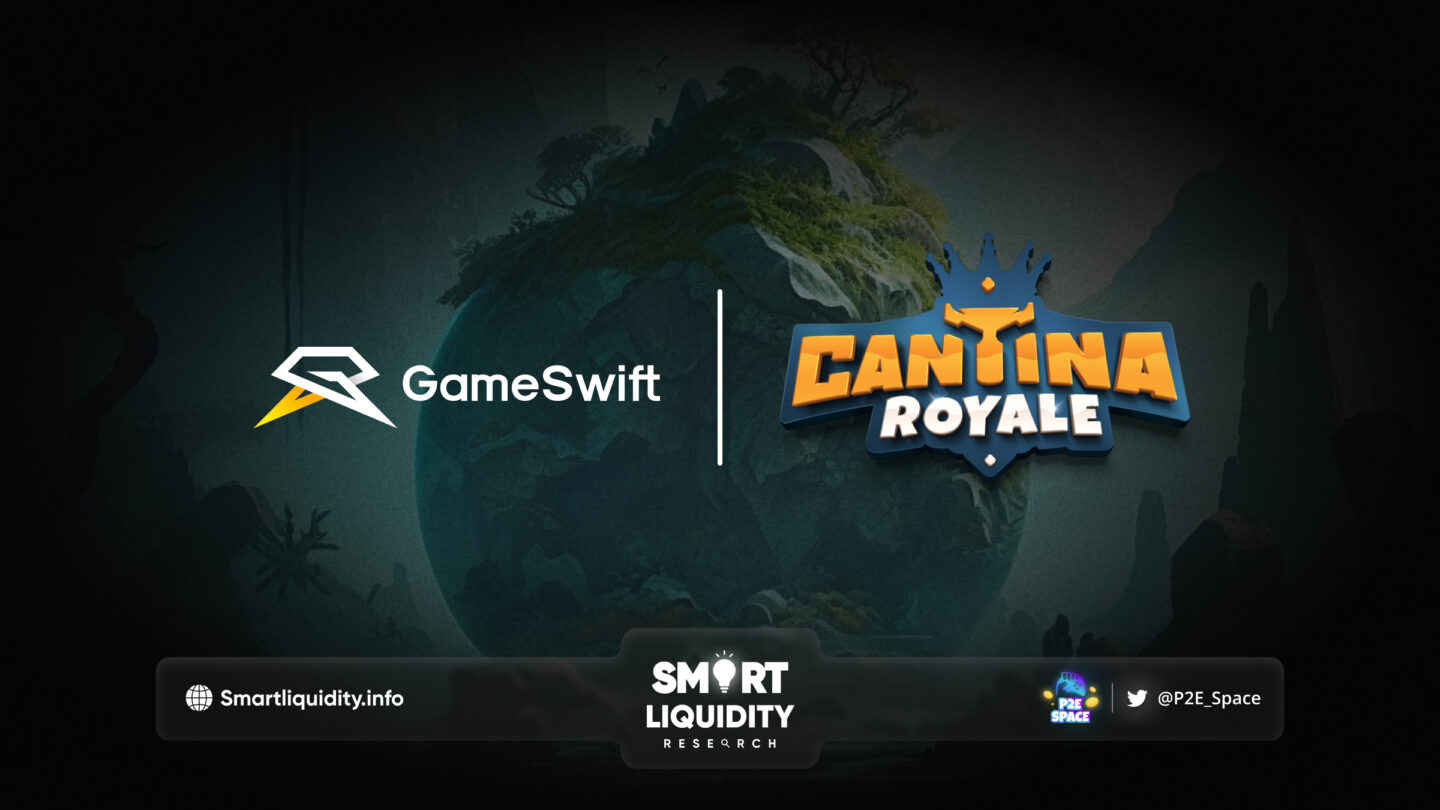 The GameSwift Platform has added Cantina Royale on their ecosystem, a tactical arcade shooter game featuring diverse gaming modes and easy-to-use blockchain benefits.
This new game has set its sights on mass adoption and inclusivity, promising a gaming experience like no other.
By embracing accessibility, a public lending system, and a talent system with unique NFTs, Cantina Royale is going to captivate players and create a broad gaming community.
Let's dig into the details of why this game is poised to succeed!
Web3 Gaming Mass Adoption
One of Cantina Royale's most significant strengths is its dedication to mass adoption. Cantina Royale eliminates the barriers for players unfamiliar with blockchain technology, unlike many other games requiring players to possess a crypto wallet. This bold move opens the doors to a broader audience, welcoming both blockchain enthusiasts and newcomers alike.
By targeting mobile devices exclusively, the game leverages the widespread use of smartphones and tablets to reach more players globally.
Public Lending System — No Restrict Access to Features
A standout feature of Cantina Royale is its public lending system, which aims to foster an inclusive gaming environment. In contrast to other blockchain games that may restrict access to certain features behind paywalls, Cantina Royale ensures equal opportunities for all players.
The lending system allows players to enjoy the whole game experience and start earning rewards without any gated content or mandatory payments. This approach creates a fair and engaging atmosphere where skill and strategy prevail.
Talent Systems and Unique NFTs
The talent system allows players to customize and evolve their characters' abilities, providing a deep and rewarding progression experience. As players embark on their journey, each character's NFT brings unique attributes and collectible value. This integration of NFTs adds a layer of rarity and personalization to the gameplay, encouraging strategic decision-making and fostering a strong connection between players and their characters.
Overall, Cantina Royale's commitment to mass adoption, inclusivity, and innovative gameplay mechanics is poised to captivate players from all walks of life.
Get ready to embark on a thrilling adventure and become part of a vibrant and inclusive gaming community with Cantina Royale!
About GameSwift
GameSwift is a game-changing product that is changing the web3 gaming industry.
As a decentralized and community-driven ecosystem, they provide all the elements required to build a true web3 gaming empire. It is a 360-degree platform for game developers and also gaming studios. Offering all of the tools necessary to launch web2 games into the web3 environment. As well as a space for true gamers who want to participate in the crypto world and become a part of web3.
About Cantina Royale
Cantina Royale is an action-packed blockchain game that brings you the best of both the Web2 and Web3 worlds. NFT holders can earn rewards from playing or lending out their NFTs for passive income. This unique combination of Free to Play & Play to Earn allows regular gamers to get started with the game without the high initial costs of buying an NFT while also allowing NFT holders to get passive rewards from the borrowers' earnings.
SOURCE: MEDIUM