XPLA and Oasys Partnership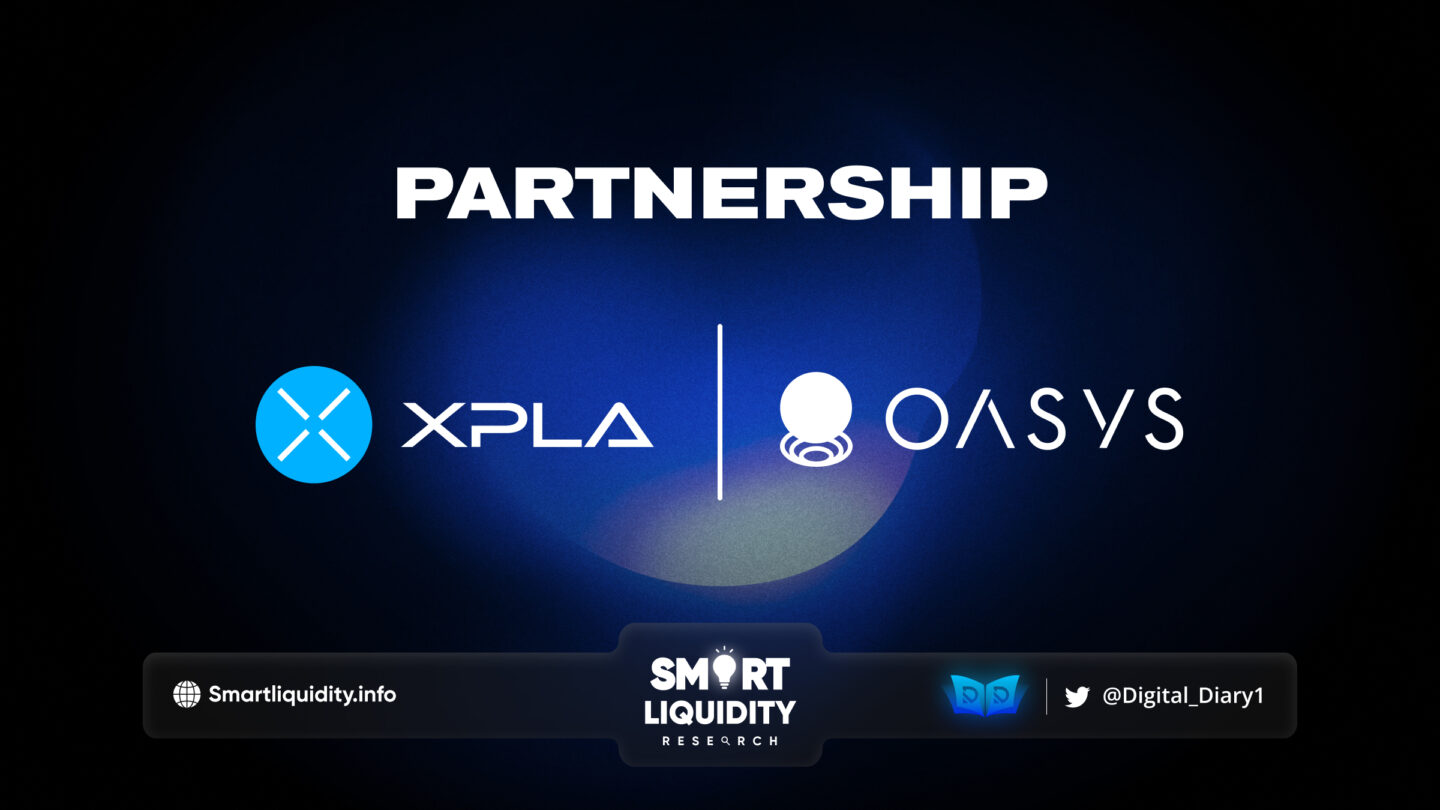 XPLA, the leading blockchain gaming platform, is committed to cultivating an environment that values gamers' ownership and efforts through its core principle of "Play to Own." With a focus on building a sustainable and respectful Web3 gaming space, XPLA is proud to announce strategic collaborations with Oasys.
Empowering the Blockchain Gaming Innovation with Oasys!
Through the strategic partnership, XPLA and Oasys will create a thriving blockchain gaming ecosystem that empowers gamers and developers in Japan. The collaboration focuses on building a robust cross-chain environment, enhancing interoperability, and delivering a unique Web3 gaming experience to the market. This partnership values gamers' ownership and efforts, respecting their rights and contributions while expanding possibilities in the blockchain gaming space.
"We are excited to join forces with Oasys to create a game-changing ecosystem for blockchain gaming," said Kyu Lee, one of XPLA's leaders. "We believe that collaboration is the key to unlocking the full potential of blockchain gaming, and we can create an environment where gamers truly own their gaming experiences."
The Plan for Partnership
The partnership between XPLA and Oasys goes beyond technical integration by engaging parties with different expertise, including XPLA, Com2uS, Oasys, and DoubleJump Tokyo. The partnership between Oasys and XPLA is set to form a powerful alliance, uniting these influential entities to collaborate closely and create a dynamic synergy that paves the way for further opportunities.
XPLA and Oasys will engage in joint marketing initiatives, leveraging their combined expertise and networks to drive awareness and adoption of blockchain gaming.
XPLA and Oasys are building a dynamic environment from various perspectives. XPLA and Oasys plan to establish a dedicated bridge between the two chains. Through this dedicated bridge, Summoners War: Chronicles is set to be released in Japan with the support of the Oasys Chain.
A major highlight is the upcoming release of Summoners War: Chronicles will be available in Japan through Oasys collaboration in Japan. This demonstrates leveraging the potential of the Japanese market. And establishing XPLA as a leading blockchain gaming platform through the collaborative efforts of XPLA and Oasys.
Together, XPLA and Oasys aim to revolutionize gaming experiences, fostering closer ties within the gaming community between the two ecosystems.
Onboarding of Summoners War: Chronicles in Japan via Oasys Chain
In particular, they are thrilled to announce that Summoners War: Chronicles, a highly anticipated game, will be making its way to Japan through the XPLA — Oasys collaboration. This exciting release will be made possible through establishing a cross-chain bridge between XPLA and Oasys. With this collaboration alongside the upcoming introduction of Summoners War: Chronicles to be introduced in Japan, one of the leading markets in gaming, they are paving the way for a future where blockchain technology flourishes. The integration between XPLA and Oasys aims to enable the seamless service of Summoners War: Chronicles in Japan, showcasing the immense potential of blockchain gaming to the world's 3rd biggest gaming market.
This strategic move opens up tremendous opportunities in the Japanese market, known for its immense potential and rich gaming culture. The fact that Japan has shown a favorable inclination towards blockchain technology. As evidenced by the government's supportive initiatives, adds even more significance to this leap. It is worth emphasizing that the Ministry of Economy, Trade and Industry (METI) has taken a proactive stance. By sponsoring Japan Blockchain Week, underscoring the country's commitment to fostering and embracing blockchain technology.
With a shared vision of revolutionizing the gaming industry, XPLA and Oasys will commit to pushing boundaries, fostering innovation, and delivering unparalleled gaming experiences to players worldwide.
As part of its growth strategy, XPLA remains committed to continuous development and improvement. By leveraging the expertise and insights shared through its partnerships. XPLA aims to refine its offerings, enhance user experiences, and ensure the long-term success of its ecosystem.
They are pleased to announce once again about this strong partnership. As the hub of Web3 gaming and content, they will continue to present an expanding ecosystem to our Pilots!
About Oasys
Oasys is a blockchain-based game development platform that offers secure and scalable blockchain infrastructure for creating efficient and interoperable games. With renowned validators like SEGA and Ubisoft, Oasys revolutionizes the gaming industry. The platform solves challenges faced by game developers, focusing on creating an ecosystem for gamers and developers. It features a fast network powered by the gaming community, a scalable network supported by AAA game developers. And a user-friendly blockchain with fast transactions and zero gas fees. Participants can enter Oasys and enjoy an immersive gaming experience.
About XPLA
XPLA is a Tendermint-based Layer-1 Blockchain. Based on the idea of "Explore and Play," XPLA is the newest innovation in the Web3 gaming space. Using COSMOS SDK for optimization. With its significant size game infrastructure, XPLA provides a sublime creative experience for all. A powerhouse for universal content from gaming to everyday entertainment.
SOURCE: MEDIUM