BASE Gears Up for Mainnet Launch with Extensive Security Audits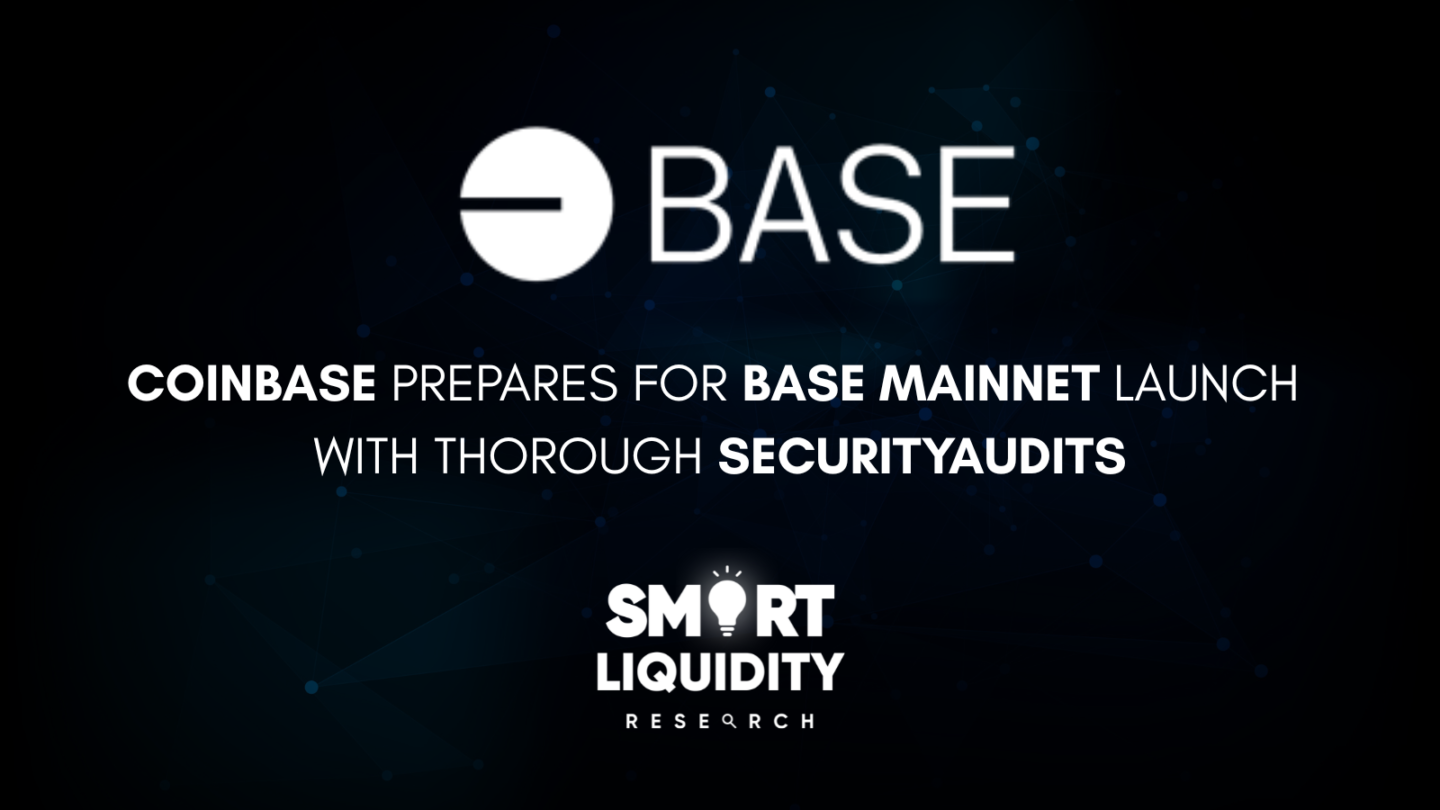 Coinbase, one of the leading cryptocurrency exchanges, is making significant progress towards the mainnet launch of its

BASE

protocol by conducting a series of comprehensive security audits.
BASE Gears Up for Mainnet Launch with Extensive Security Audits
In a bid to ensure the utmost security and reliability of the BASE protocol, Coinbase has enlisted the expertise of renowned security firms to perform thorough audits. These audits involve scrutinizing the codebase, identifying potential vulnerabilities, and implementing robust security measures to safeguard the protocol's integrity.
The BASE protocol, designed to enhance the efficiency and transparency of cryptocurrency transactions, is poised to revolutionize the decentralized finance (DeFi) landscape. By undergoing rigorous security audits, Coinbase demonstrates its commitment to providing a secure and trustworthy platform for users to engage with the BASE protocol.
Strengthening Security from Every Angle
The security audits cover various aspects of the BASE protocol, including its smart contracts, consensus mechanisms, and overall network infrastructure. This comprehensive approach aims to identify any potential weaknesses or vulnerabilities that could compromise the protocol's security.
Coinbase's emphasis on security aligns with its dedication to maintaining the highest standards of user protection and regulatory compliance. By conducting extensive security audits, Coinbase reinforces its position as a reliable and secure platform for users to transact and interact within the burgeoning DeFi ecosystem.
Furthermore, the audits not only enhance the security of the BASE protocol but also serve as an opportunity for Coinbase to gather valuable insights and feedback from the security firms involved. This collaborative effort helps foster continuous improvement and ensures that the protocol is robust and resilient against potential threats.
As Coinbase prepares for the mainnet launch of the BASE protocol, the completion of these security audits will instill confidence among users, developers, and other stakeholders. The meticulous attention to security underscores Coinbase's commitment to building a safe and trustworthy decentralized infrastructure.
CONCLUSION
Coinbase's rigorous security audits for the BASE protocol serve as a crucial step towards ensuring the integrity and resilience of the upcoming mainnet launch. By prioritizing security and engaging reputable security firms, Coinbase reaffirms its commitment to providing a secure and reliable platform for users to leverage the transformative potential of decentralized finance.